At Fleetio, we believe you should have access to mission-critical information about your fleet and be able to act on that information from anywhere. That's why we're eager to announce Fleetio Inspections, now available on the Fleetio web and mobile apps.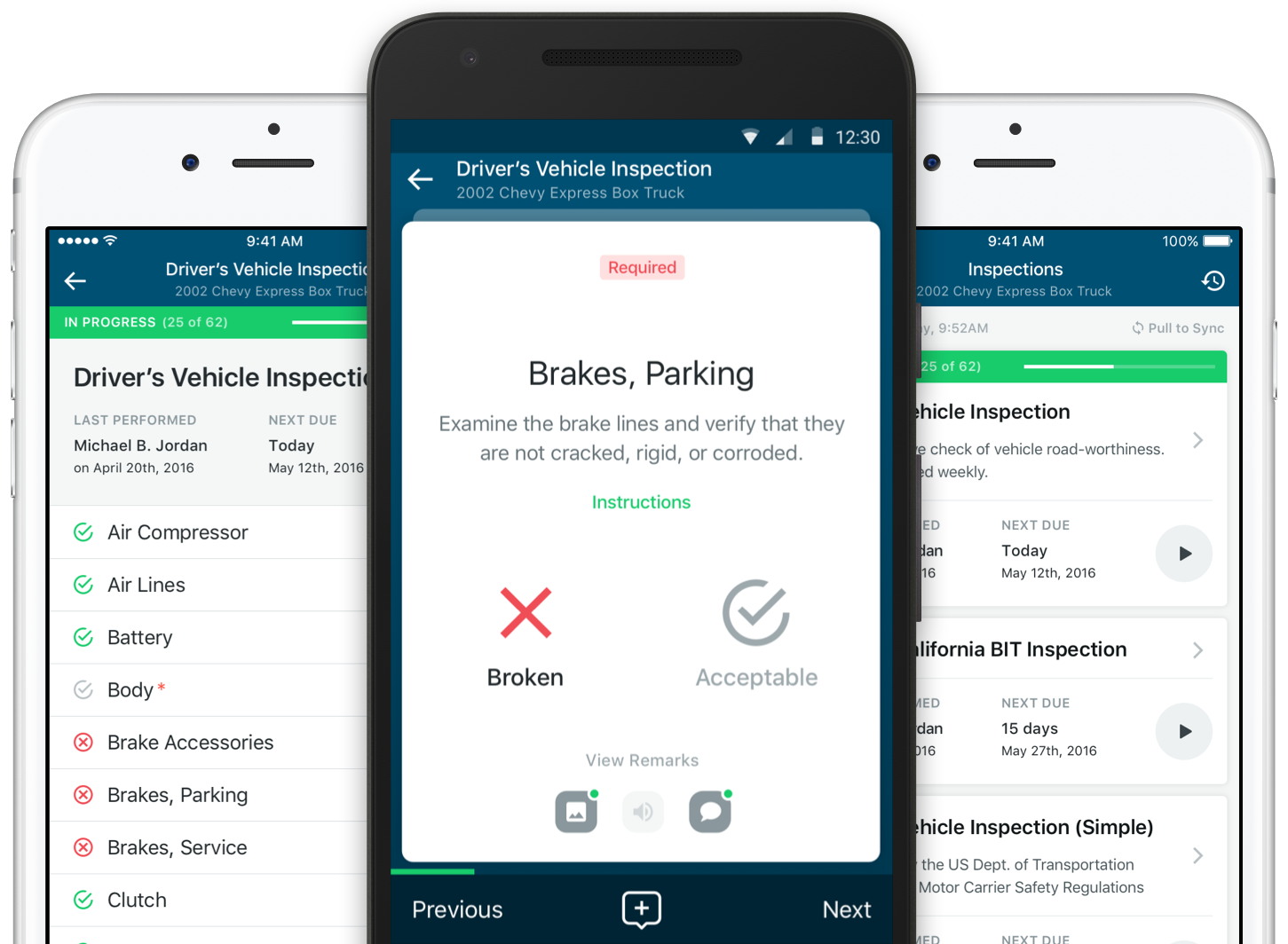 A modern, electronic alternative to paper inspection reports
Paper reports are insufficient for the modern fleet. They take longer for drivers to complete, fall short in capturing issues effectively and delayed submissions mean you can't take action on failed items right away, rendering vehicles unusable.
Fleetio removes the headache from vehicle inspection reports, relieving your drivers from the burden of paper and giving you access to reports instantly, allowing you to resolve issues immediately. See Inspections in action:
Fleetio's Mobile Inspections include:
Hand-held simplicity
Drivers scan a barcode and efficiently conduct fleet inspections from their mobile device, getting them on the road faster.
Driver instructions
Easily onboard new employees and standardize report consistency by providing detailed instructions alongside inspection criteria, ensuring drivers know exactly how to perform a certain task.
Upload photos and comments
Drivers can attach media to any inspection item providing a new level of clarity between operators and maintenance teams.
Custom form builder
Get started right away with preloaded DOT, MOT, and Fleetio-suggested trip inspection forms, or build your own from scratch with the easy-to-use drag n' drop editor.
Set reminders
Alert drivers when inspections are due, ensuring inspection milestones are met for every vehicle.
Custom workflows & notifications
Automatically trigger a change in vehicle status, open an issue and alert the appropriate people via email when inspection items fail, reducing asset downtime.
On-demand vehicle data
View inspections data alongside fuel entries, issues, maintenance history and service reminders to easily manage an asset's lifecycle.

Start your first inspection in minutes!
Choose from preloaded DOT and MOT forms or make your own. Getting started is a breeze and results appear in Fleetio right away.
We look forward to your feedback!