Fuel Management Arrives
AutoMate now makes it easy to log your fleet's fuel usage and get a better handle on fuel costs.
With the latest release of AutoMate, you can now log fuel usage for your vehicles. Our goal is to provide better visibility into fuel consumption, making it easier to manage costs and gain insight into vehicle & driver efficiency.
Creating a Fuel Entry
Simple & straight-forward. Just provide the fuel-up date, volume (in gallons or litres) and the odometer reading. You can optionally provide the price/gallon to keep track of fuel costs.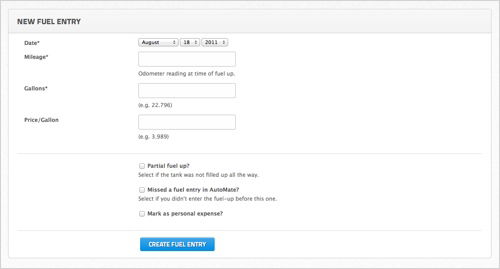 Viewing Fuel Usage
You can view all fuel entries for any vehicle, along with a chart showing the miles-per-gallon (MPG) breakdown for the past 6 months.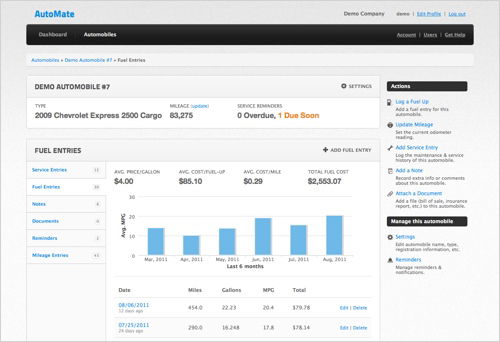 More fuel-related reports are coming soon, as well as the ability to log fuel usage based on trip mileage (or km) instead of odometer readings.