Fleetio is excited to welcome over 400 FullSpeed Automotive Brands, including Grease Monkey, American LubeFast, Pit Stop Oil & Lube, SpeeDee Oil Change & Auto Service and more!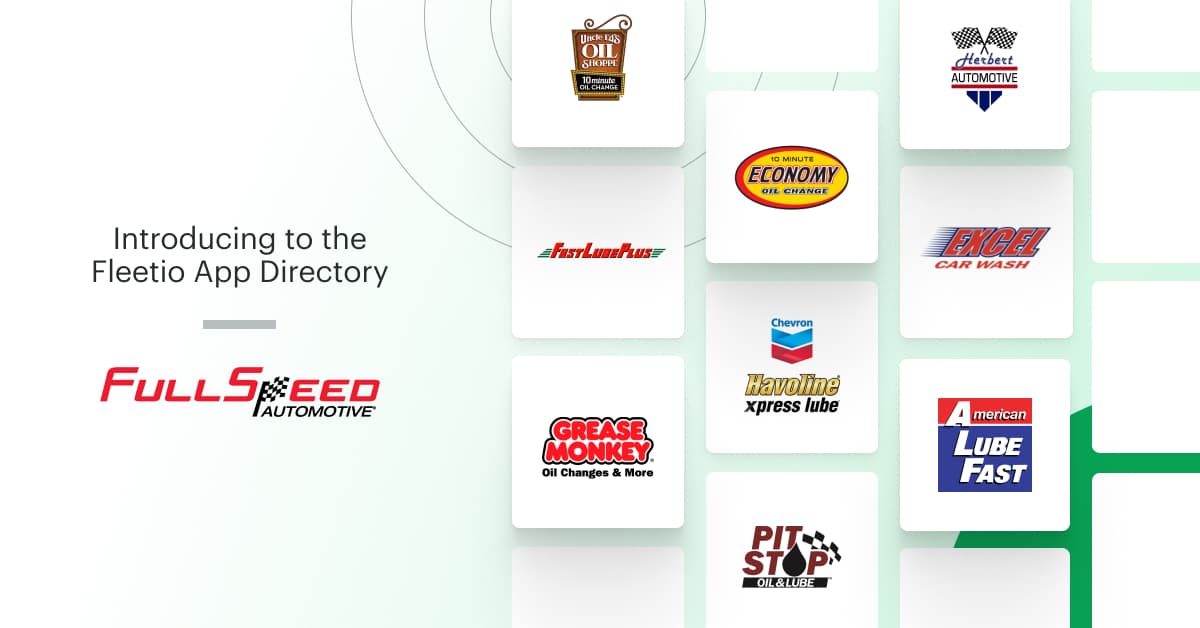 The Fleetio Maintenance Provider Network includes nearly 50,000 national and independent maintenance shops, helping customers streamline their processes and get back on the road even faster! We are excited to announce that FullSpeed Automotive brands have recently joined the network, adding an additional 400 locations that our customers can now visit.
FullSpeed Automotive Locations include:
Grease Monkey
American LubeFast
Pit Stop Oil & Lube
SpeeDee Oil Change & Auto Service
Herbert Automotive
Havoline Xpress Lube
Economy Oil Change
Uncle Ed's Oil Shoppe
Customers using the Fleetio Maintenance Shop Integration to outsource their maintenance benefit from quick electronic approvals, automated data entry for service transactions and consolidated billing and discounts that are exclusive to Fleetio customers only. Ultimately, leveraging this integration can help your fleet reduce vehicle downtime, lower your maintenance costs, streamline the repair approval process and allow you to gain insights into your maintenance spend.
If you are a current Fleetio customer and already have your fleet billing account set up, you can start saving cash and time with this integration immediately! If not, view our Help Center or contact us at help@fleetio.com to get set up. We're more than happy to help!
If you want to learn more about the maintenance shops, telematics providers or fuel card providers that Fleetio integrates with, visit our App Directory.
---
Start your free trial of Fleetio or request a demo to see how fuel card integrations can cut your fuel expenses and save you time!