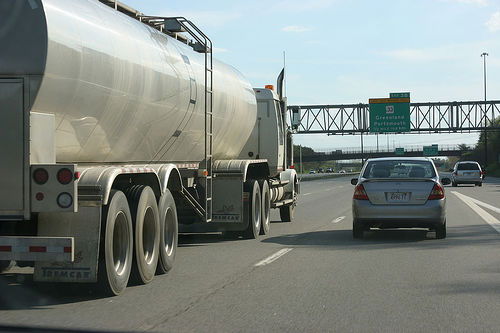 We love hearing from customers on how Fleetio makes their lives easier.  It lets us know we are doing the right things.   Tony Summerville created our product to solve the problems that inherently accompany managing a fleet; whether you have one vehicle or thousands.  Regardless of industry, It is important to us that we address your pain points.
As of late, our team has received positive feedback from Truckers who are doing their best to keep up with new regulations.  Drivers are utilizing Fleetio to track preventive maintenance, important documents and records.  When time comes for inspection, our folks have everything in one easy-to-access location.
To quote one of our new trucking clients:
I feel very fortunate that I was able to find your site because if I didn't I would be spending days creating a complicated spreadsheet.
Going forward, we will be building new features into Fleetio that will enhance driver information and record keeping.  Regardless of what the DOT may throw at you, our team is on your side.
As always, feel free to let us know how we can make our Fleet Management Software better!
image credit: Renee Schweitzke