Old habits die hard. Changing any driving behavior can prove difficult, and risky driving habits won't disappear overnight.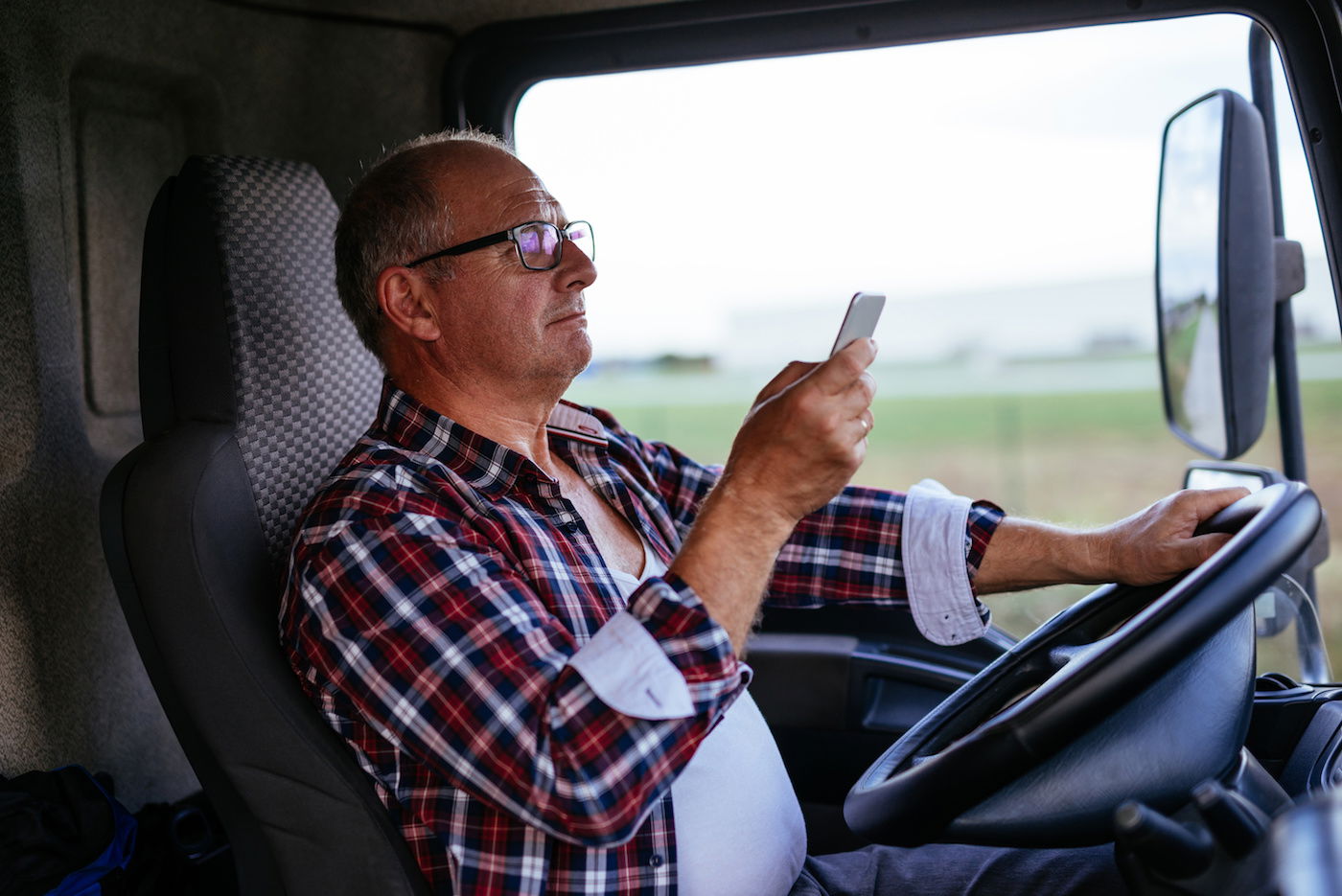 About 87 percent of drivers have engaged in at least one risky driving behavior within the past month. Aggressive driving and texting while driving are examples of common unsafe driving behaviors that put your fleet at risk. Accidents related to aggressive driving have increased 400 percent since 1990 and result in over 13,000 accidents per year. Also, accidents are 8 times more likely when the driver is texting and this behavior results in 25,000 injuries and fatalities each year.
Knowledge is power. Gaining insight into your fleet drivers behaviors can help streamline the time and effort spent trying to correct risky driving behaviors. Using insight at the forefront, we outlined a process for addressing poor driver behavior and broke it up into biteable chunks.
Let's dive in.
1. Monitor driver behavior
In order to address poor driving habits, you need insight into what those habits are. Are your drivers accelerating excessively? Are they using their phone behind the wheel? Find out how your drivers are behaving when you're not watching — monitor driver behavior to assign drivers scores according to their driving performance. If you aren't currently monitoring behavior, here's why we recommend starting there.
Now that you have this growing dataset, the next steps involve acting on it.
2. Develop a baseline
This step is often overlooked when implementing a new process because once we are starting something new we are eager to get going. It's crucial, however, to establish a starting point for your fleet driver performance to compare to over time to measure progress. We recommend recording initial individual and overall driver scores over a certain time period so you can use them as a benchmark and compare them to future driver scores. For consistency, it's best to use the same time period (i.e. monthly, quarterly, 90 days) as the baseline when analyzing future scores.
Fleet pros share proven actions to better your fleet
The Fleet Manager's Manual is a compilation of articles and resources to help fleet managers take on their daily challenges.
Get Your Free Copy
3. Concentrate your resources
Don't spread yourself too thin. Instead of trying to address all your drivers' performance at once, focus on the high-risk drivers first. These drivers will put your fleet at the greatest risk for accidents so concentrate your efforts here to maximize your impact.
While you're actively addressing high-risk behavior, equally acknowledge and praise the low-risk drivers' behavior to reinforce their positive habits.
After every measuring period, continually reassess your drivers, their driving behavior progress and identify high-risk behaviors.
4. Identify common poor driving behaviors
Streamline your processes. There are likely several poor driving behaviors that you will recurringly see with your drivers such as distracted driving, aggressive driving and speeding. Save time by addressing these issues for all drivers such as through education and training. These behaviors will realistically persist initially but will become less common over time with continual education and awareness.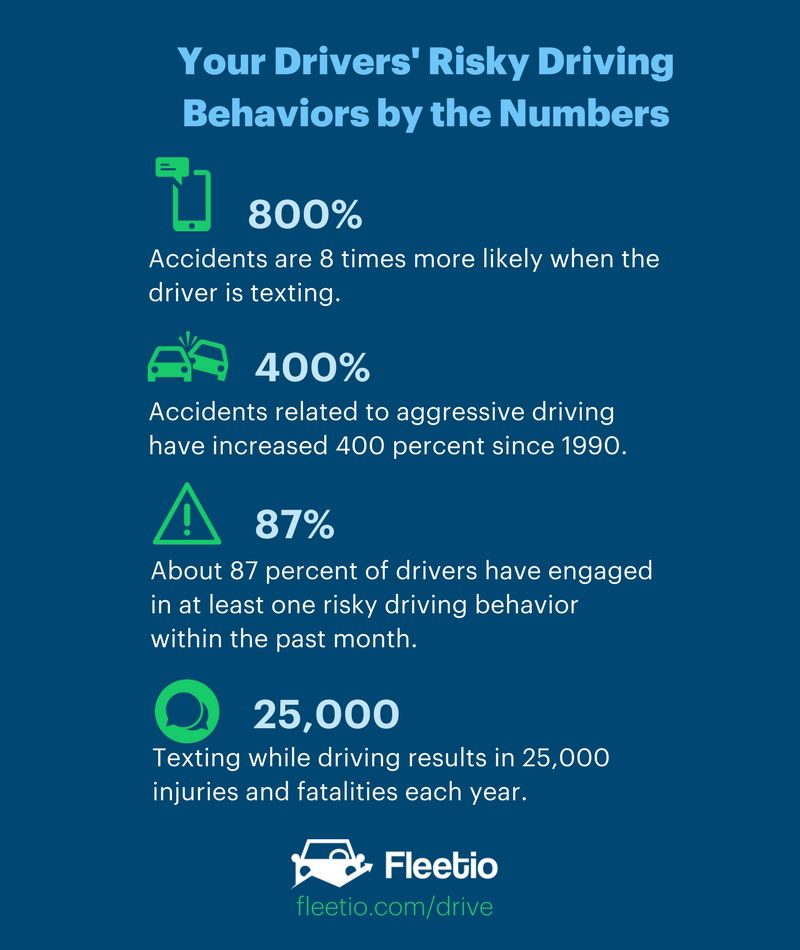 This leads us to our next step of coaching and educating drivers.
5. Coach and educate the drivers
The key to changing habits is through education and training. When drivers become aware of poor driving habits and the safety risks, they can identify it themselves and correct it. Coaching drivers supports them, keeping them motivated and continually learning. A couple driver training programs include:
Training sessions should be recurring for all drivers—new and seasoned—to keep them fresh on safe driving behaviors and regulations.
6. Recognize positive behavior
Recognition goes a long way. When drivers exhibit good driving behavior over a designated time period, acknowledge it. Showing that their work is appreciated will reinforce their behavior. This could be management and supervisors praising specific drivers for performing well or it could involve giving rewards.
The size of the reward doesn't matter—it's more the acknowledgment that counts. Rewards could vary from something like letting drivers with a certain behavior score to miss a driver training class to awarding a gift card.
Another way to recognize drivers with positive behavior is to create a competition using the driver score ranking. Your fleet can have a leaderboard based on driving performance showing the top drivers and publish new results every designated time period. Drivers with the best driving habits will receive acknowledgement from the entire fleet for their behavior and other drivers will be intrinsically motivated to improve their driving scores.
These steps have focused on improving the safety of your current employees, but it's important to ensure your future hires are safe drivers too.
7. Enhance screening for new hires
Now that you have a growing database of driver behavior monitoring data, you can leverage this data to make better hiring decisions. With insight into your fleet's most common and costly driving habits, you know what behaviors to look out for in potential new hires and the visible signs of that behavior.
When screening candidates, require potential new hires to have a background check and pass a preliminary driving test to assess their driving behavior. This will enable you to weed out the riskier drivers and add safer drivers to your fleet. The additional time spent upfront when hiring will pay off in the future in prevented vehicle downtime and repair and legal costs.
---
Provide your drivers with the right tool
Fleetio's mobile app gives you a direct line of communication with your drivers so they can alert you when things go wrong in your fleet and you can monitor their driving behavior.
See how it works