Discover integrations with best-of-breed telematics, fuel card and service providers.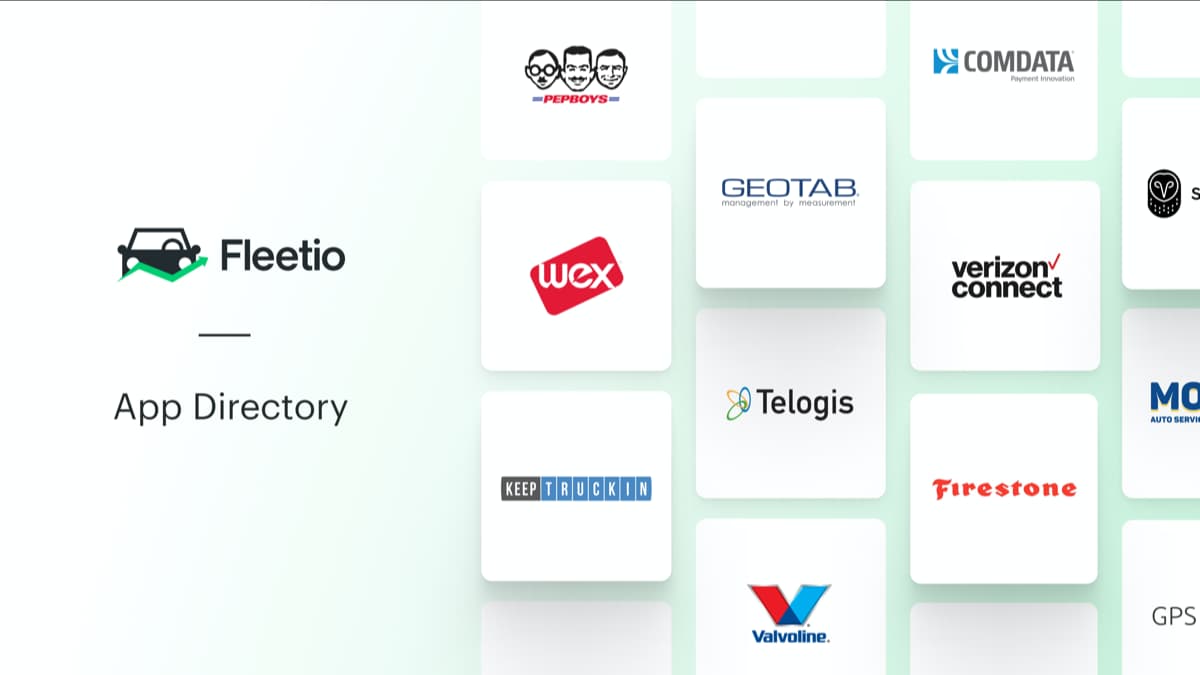 We're excited to unveil the new Fleetio App Directory, a catalog of seamless integrations from leading industry partners. We specifically designed the directory to help you easily find the perfect integrations to pull in relevant data so you can track, analyze and improve your fleet operations.
Spanning product categories like Fuel Cards, Telematics and Maintenance Shops, the Fleetio App Directory will enable you to automate your processes and securely share data between Fleetio's open platform and other trusted third-parties with exciting features such as:
Automatically importing fuel card transactions
Triggering maintenance reminders based off of automated odometer readings from telematics devices
Accessing exclusive discounts and national account pricing at 44,500 plus maintenance providers in our network
To help make your vendor research process as easy as possible, each partner profile features the company's overview and mission, the key benefits you will enjoy and important customer resources to help you decide if the integration is right for your business.
As we kick off 2020, we are continuing to invest in and prioritize the integrations we offer our customers. We have recently launched partnerships with Teletrac Navman, Valvoline and Take 5 Oil Changes and have many new partners joining the Fleetio App Directory in early 2020!
Head over to the App Directory to learn more about the partners that build on Fleetio's value, and check back with us frequently to see new integrations we're adding regularly.
Note: Fleetio does not charge for integrations, although certain partners may charge integration and/or subscription fees.
---
Fleetio is a convenient and easy to use solution to help you manage and improve your fleet operations. Start your free trial or request a demo with one of our experts today!