See real-time fleet activity in a feed from anywhere and stay connected to your team. We've put the most important, need-to-know information at your fingertips so you can keep your fleet running smoothly and minimize downtime.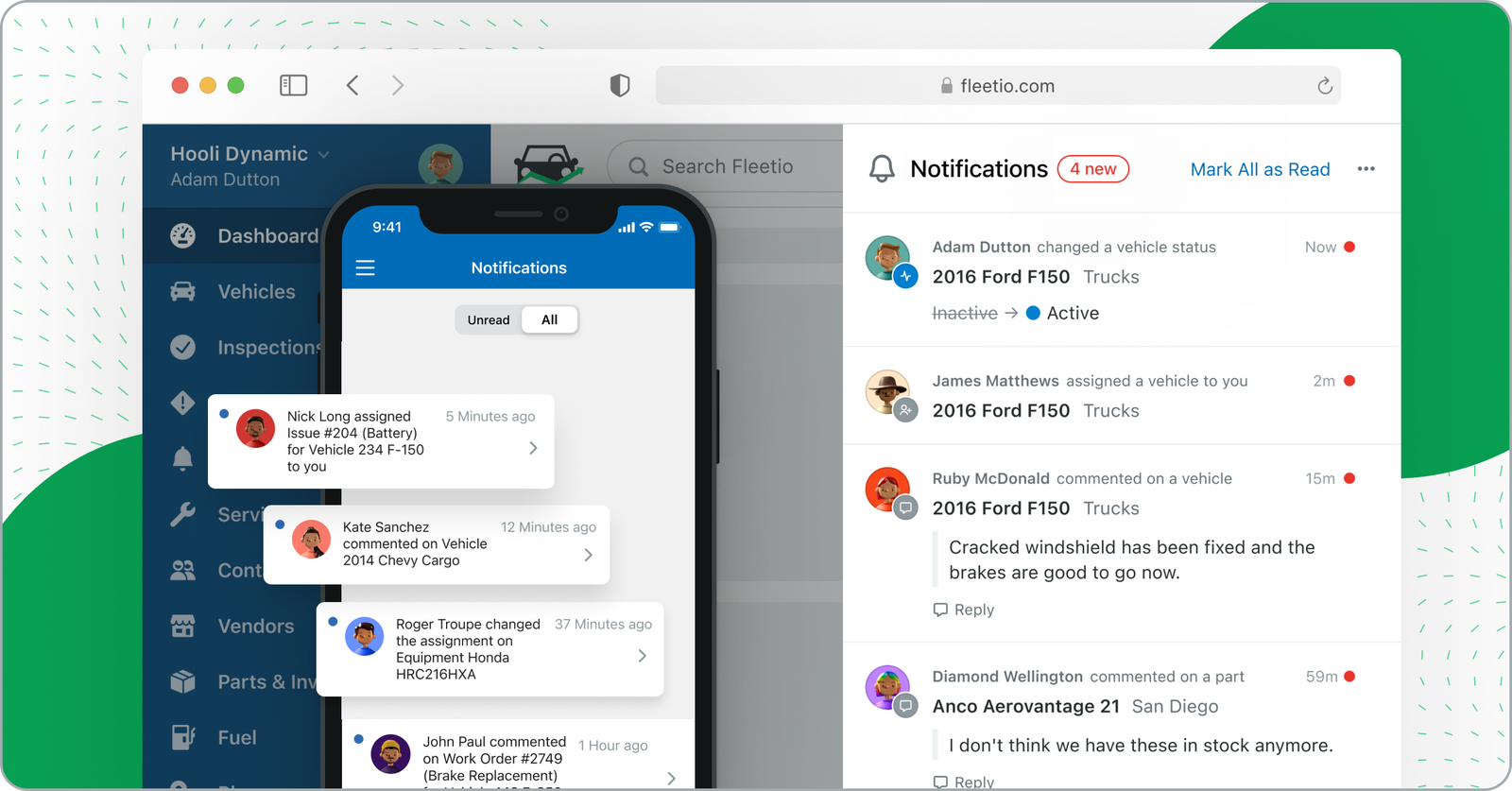 Fleetio is a feature-rich system with all the powerful capabilities you'd expect in a comprehensive fleet management software solution. With so much happening in the system, it can sometimes be difficult to get a picture of recent fleet activity and bubble up the most important information.
We've re-imagined how fleet teams come together to get things done by building an ecosystem of notifications and tools to help you stay informed in real-time and collaborate in one central place. Recently, we've released a slew of new notifications to help connect your team. All of these notifications are offered as email and push notifications but the new Notification Center gives them a place to live in the app. Check out the Notification Center on iOS and Android and in the web app to see your fleet's most important fleet activity at your fingertips.
See What's Happening Across Your Fleet in Real-time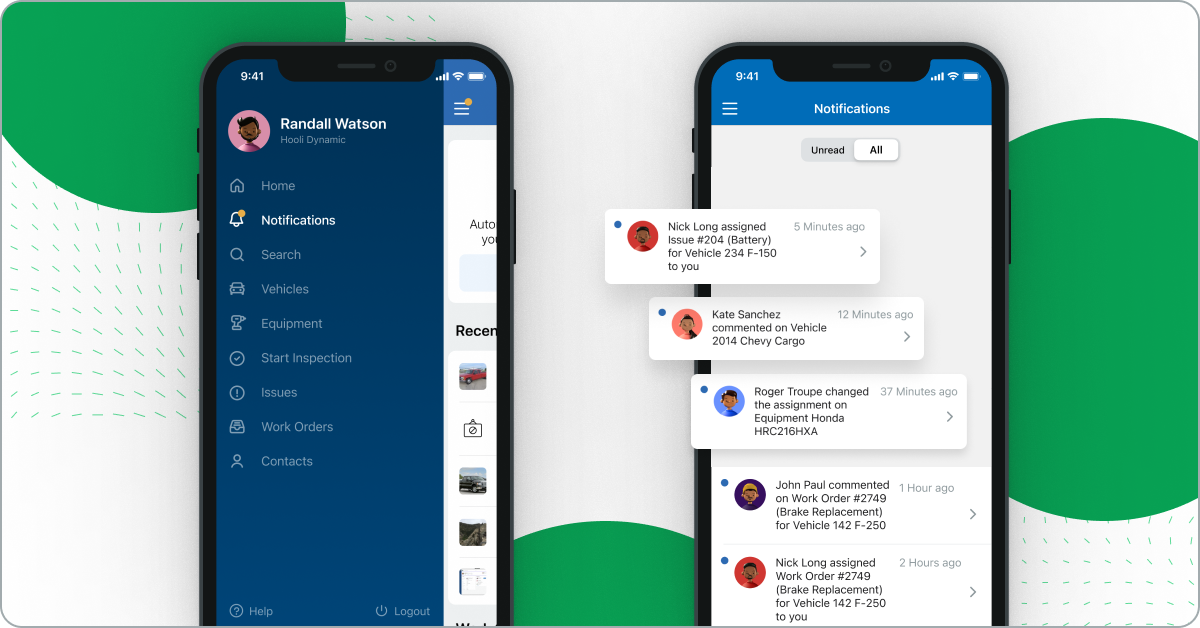 Mobile Notification Center
To help different roles within the fleet see the most relevant updates and activities about their vehicles and equipment, we created the Notification Center. It's a feed that shows activity related to the Vehicles and Equipment you Watch, you're assigned to or are actively managing maintenance for. It helps keep notifications streamlined and reduce noise while keeping your team informed and enabling real-time collaboration.
In the Notification Center you'll see notifications for activity such as when you're assigned a new Vehicle, when Equipment is checked in or out by others, when someone updates an Issue you reported, when others comment on or change the status of Work Orders, and much more!
Update to Fleetio Go v3.4 to see the Notification Center tailored to you!
Web Notification Center
We've also created a Notification Center on the web to show you the same timely information. This ensures that no matter how you're accessing Fleetio, you get the most valuable updates about your fleet when you need them. Look for it in the upper right corner when logged into Fleetio on the web.
---
Want to see how Fleetio can helps teams achieve optimal productivity? Get in touch. We'd love to show you! Start a free trial today!