A Service Type in Fleetio is a maintenance or service activity you perform on a vehicle. Fleetio comes pre-populated with some common Service Types (like Oil Change, Rotate Tires, etc.) but you used to not be able to edit the built-in Service Types. Until now.
We recently released an update that makes ALL Service Types manageable for an account. Don't want to see "A/C Compressor Replacement"? Delete it. Want to rename "Oil Change" to "Replace Oil and Filter"? Go for it.
Now you can organize and name Service Types however you like and reduce clutter. Feels good, doesn't it?
Service Type Descriptions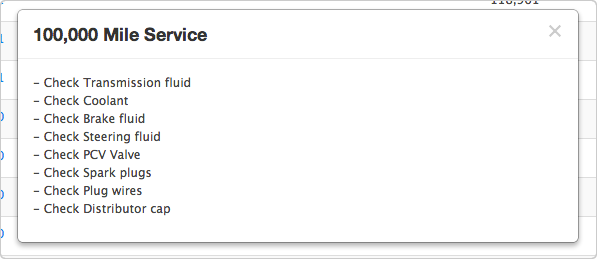 We also added an optional description field for Service Types. If you have generic Service Type names like "PM A" or "100,000 mile service", the description is a great place to add more details about what the maintenance activity entails.
If a Service Type description is present, the name will typically be underlined with a dotted line throughout Fleetio. Clicking the Service Type name will show the full description.