Our new Fault report enables you to see trends on the Diagnostic Trouble Codes (DTCs) Fleetio receives from your telematics provider.
Fleetio integrates with over 15 telematics providers to automatically connect your DTC data to your account. Once an integration is set up, your telematics data is seamlessly imported into your Fleetio account, helping you spot issues and schedule service immediately. Read below to learn how you can use this new report to keep your vehicles out of the shop and on the road.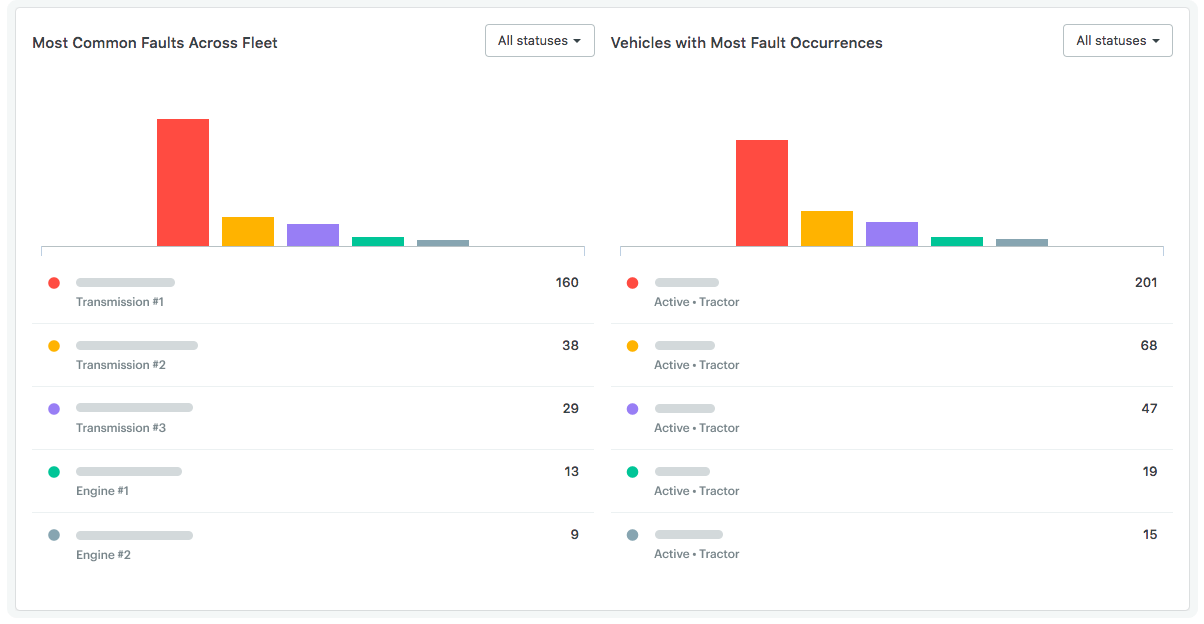 Pinpoint trouble vehicles with frequent Faults
Persistent warning lights can foreshadow unexpected downtime if ignored or not communicated properly. You can now easily identify vehicles prone to certain ailments and take action to prevent more serious issues.
Diagnose common Faults among groups of vehicles
Groups of vehicles experiencing similar diagnostic warnings could point towards a more deeply rooted problem. The Fault report enables you to take the first step towards detecting trending issues among similar vehicles.
Export your Fault data from Fleetio
Fleetio never takes your data hostage. Easily download the underlying content of your Faults report for further use.
---
###Connect your telematics devices to Fleetio to utilize this report and gain better insight into your fleet!
Questions? Visit our Help Center or contact us at help@fleetio.com. We're more than happy to help!