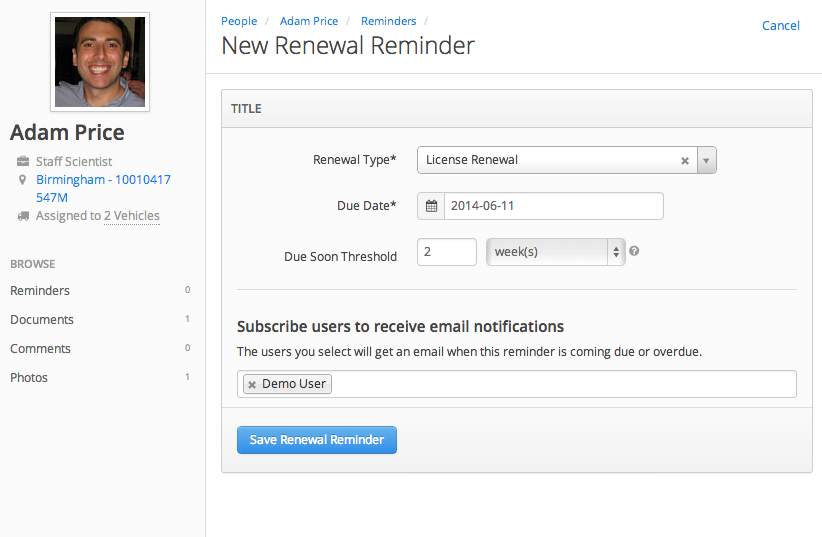 As a continuation of our People Module features, we are pleased to announce that Person Reminders are now available in Fleetio. With this handy option, you can set person-specific reminders for Licenses, Certifications or whatever is important to your business.
Just like a Vehicle Service or Renewal Reminder, you can easily add options in the Settings area of your account. Then all you have to do is set the due date, due soon threshold and users to be notified. It's that simple.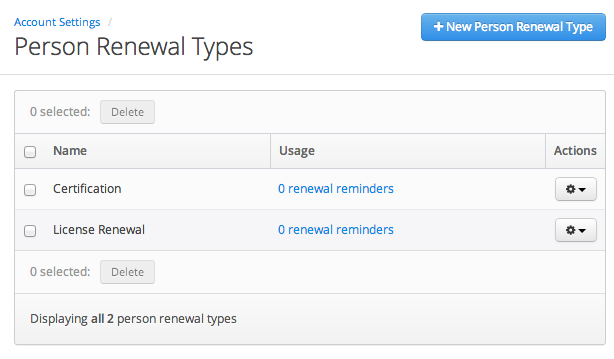 Read more about how Person Reminders work in our Help Center:
Thanks to everyone who requested this great new feature. As always, we appreciate all the customer feedback and please let us know how we can make Fleetio better.