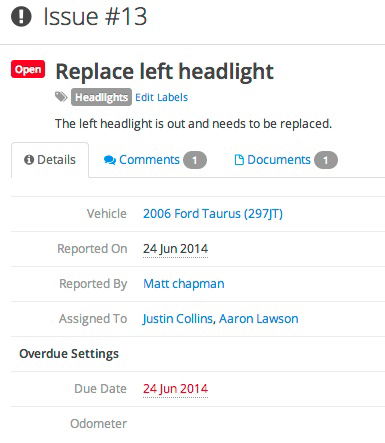 How often does an employee report an issue with a vehicle that was unforeseen and not scheduled to be addressed by a service provider?
Unfortunately these situations arise more often than one would like.
At Fleetio, we want your users to be able to easily log and track repairs of this nature to ensure your fleet is operating effectively and efficiently. This is why we are happy to introduce the new Issues feature in Fleetio!
Through Issues, users can easily report, manage and alert others about issues for vehicles that are not categorized under the Preventive Maintenance umbrella.
To learn more about the new vehicle Issues feature, check out these Help Center articles:
We hope you enjoy our recent addition, and as always, please let us know if you have any feedback!