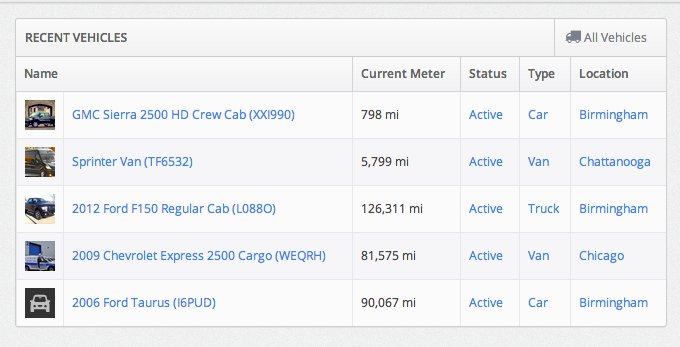 With our recent updates to the User Permissions in Fleetio, our software is moving toward being a more personalized experience. We realize that user roles define much of how you use Fleetio, and being able to see your specific information is key.
Along these lines, we have revamped the Vehicle List on the Fleetio Dashboard to list assets in order of most recent. That way, you can easily see which vehicles need attention and which have recently been accessed. If you only deal with part of your fleet, then those are the vehicles that will always be at the top of your list - making it easier to access the information that matters to you.
Just another way we are building Fleetio around our users.