With this goal in mind, we redesigned our primary record pages in Fleetio to emphasize our data filters and create space for powerful visual insights.
Filters in the Foreground
Filters have existed in Fleetio for a while, but they lived in their own clickable sidebar - a home that was easy to overlook. Now, our filter options are pinned in a permanent column on the right side of every record page. You can instantly see your options for organizing data and quickly search for specific information.
In order to create this extra space, we unpinned the left navigation menu. But don't worry! Briefly hovering over the menu icons will pull over the full menu you're used to.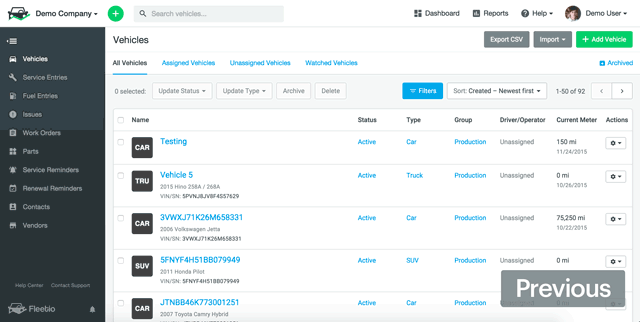 Insights in Sight
With this extra space in the interface, we will be adding powerful data visualizations to deliver at-a-glance insights as you browse records in Fleetio. We recently unveiled a redesigned Parts page, and the dynamic metrics and chart across the top give instant information about the economic value, status of specific parts and trends over time.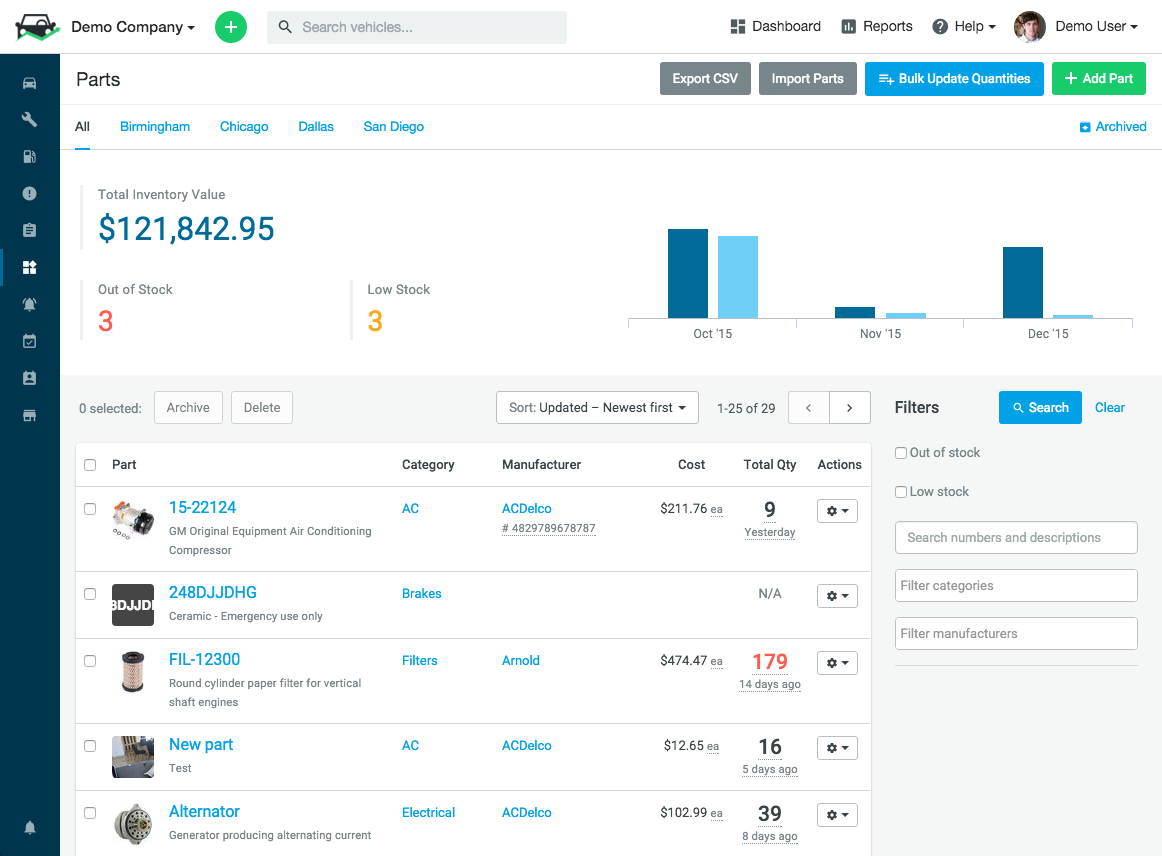 We will add similar ribbons of calculated metrics, charts and graphs to the other record pages in Fleetio in the coming weeks. Now, you can save time and see your fleet's most important statistics, patterns and exceptions without even having to search for them.
If you have feedback on filters and insights you'd like to see or if you just want to learn more, please contact us at hello@fleetio.com!