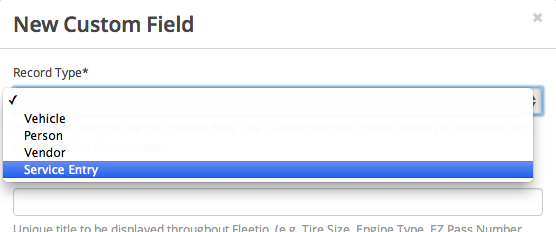 Custom fields for vehicles, vendors, and people have been very popular features in Fleetio since we released them a while back. Now, we've taken this a step further and added them to Service Entries as well. Our team wanted to let you know about this new option and show you how to take advantage of this great feature.
As with our other custom fields, you can add account-wide options in the Account Settings area. Simply designate your field as one that applies specifically to a Service Entry and you are good to go. From then on, this option will appear on every Service Entry made for your Fleetio account.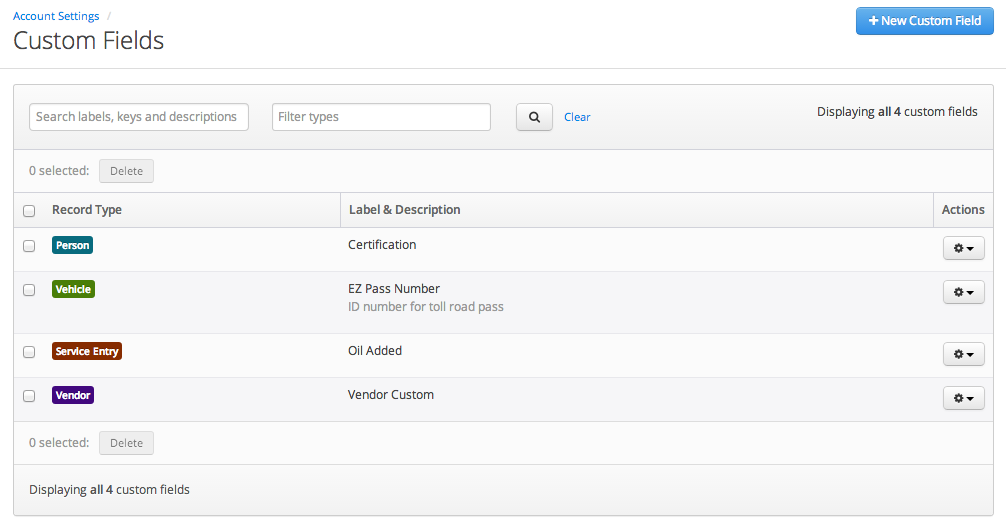 Fleet maintenance at your company may include a number of different key elements, so our custom fields optioned is designed to accommodate those needs. We hope you enjoy our recent addition, and, as always, please let us know if you have any feedback.
-The Fleetio Team