Create Inspection forms with dropdown menus, date fields, required photos and more.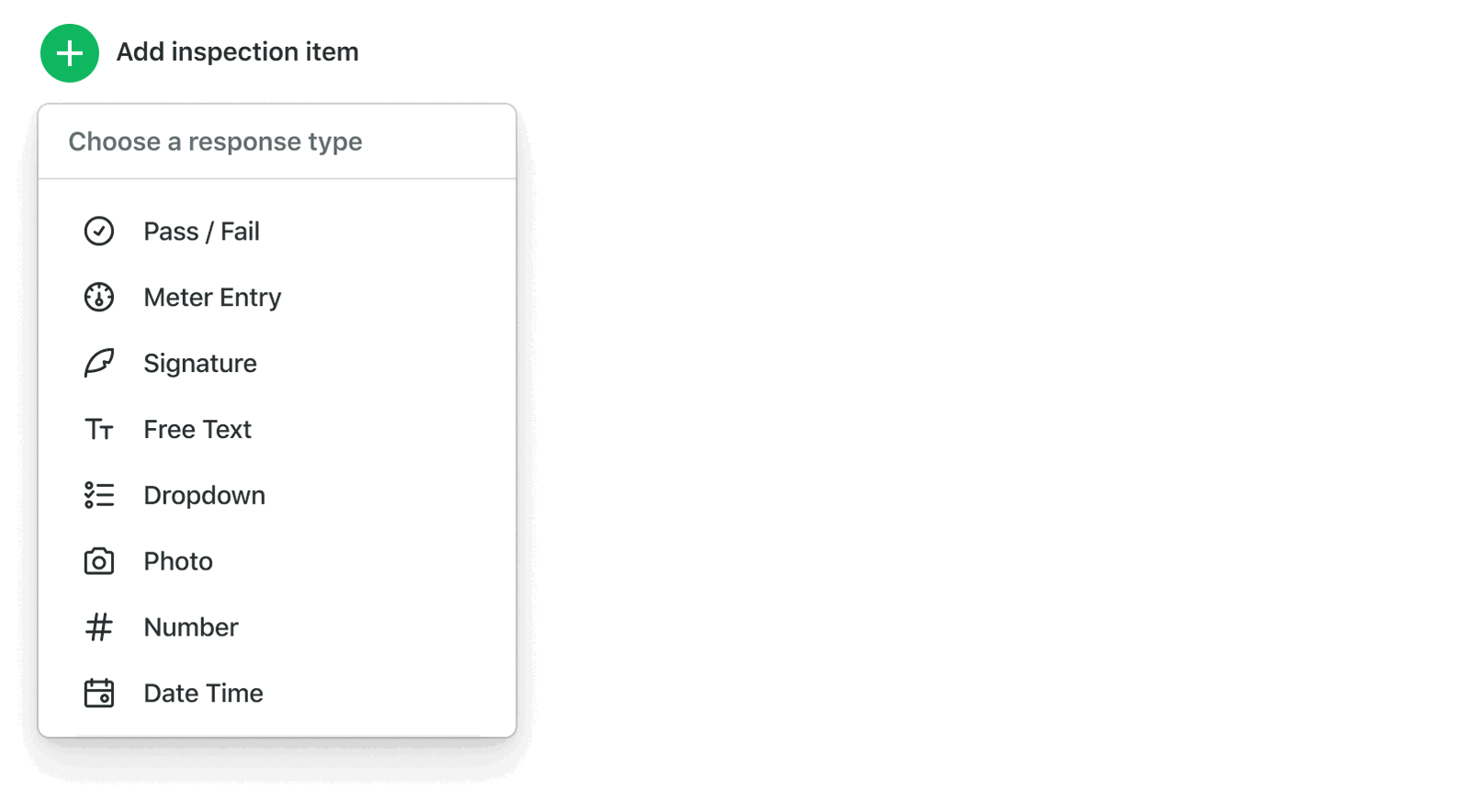 Your ability to take action on DVIRs is only as good as the direction you give your operators. When you set up a form with the proper instructions and response types (the components you drag and drop when creating a form in Fleetio), the data you collect can allow you to quickly intervene when issues arise.
That's why we are excited to announce our newly enhanced Inspection form builder with a handful of new response types to ensure you can identify and address issues in your fleet as efficiently as possible. Read below to see what these new types are and how you can leverage them to improve your fleet operations.
Set an acceptable range for gauges, meters and more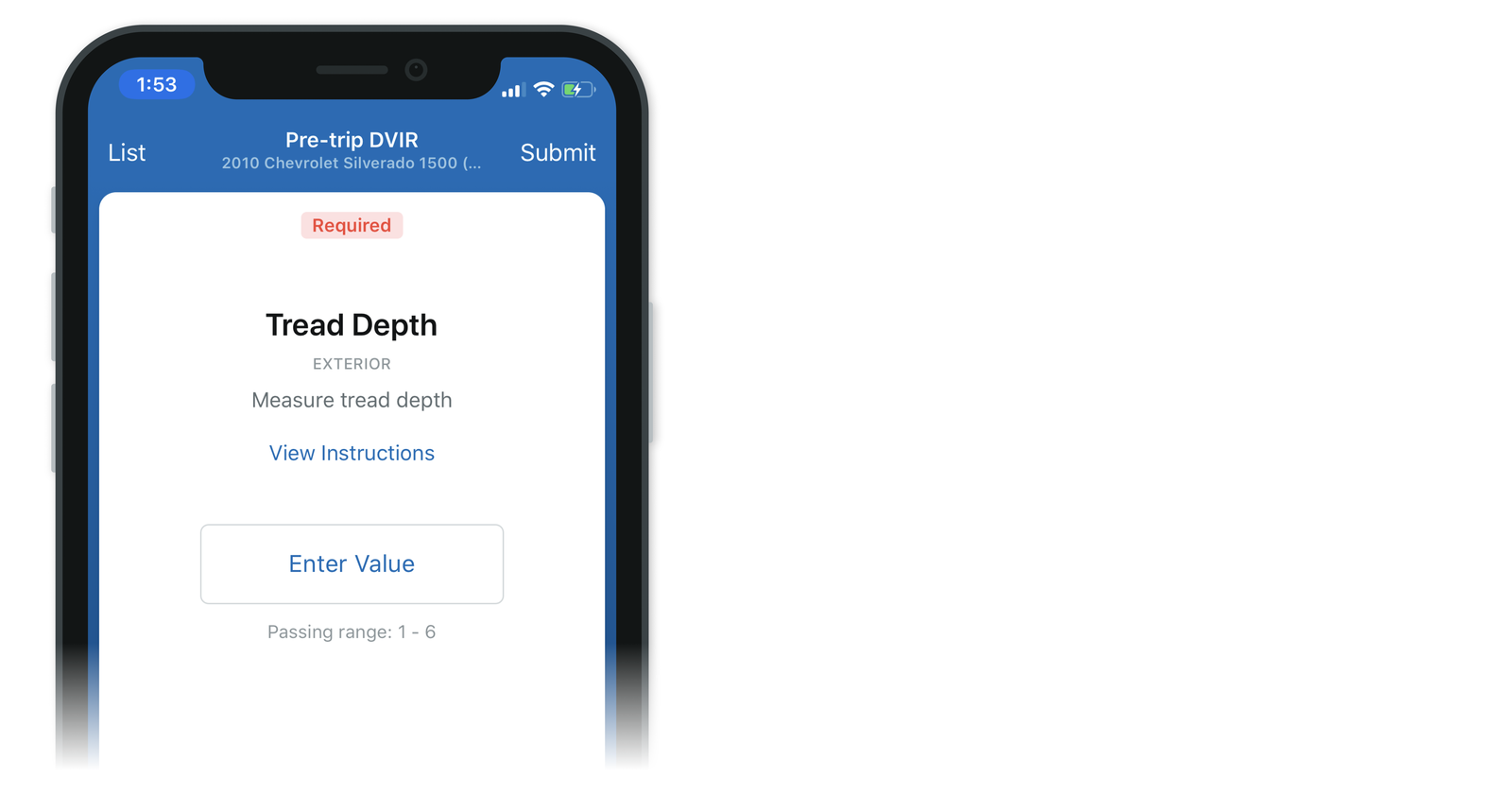 When it comes to making sure gauges or tread depths are being properly tracked, sometimes free text is just too unruly. Numeric item types enable you to trigger workflows when the operator's response is outside of an acceptable range.
Pre-set possible responses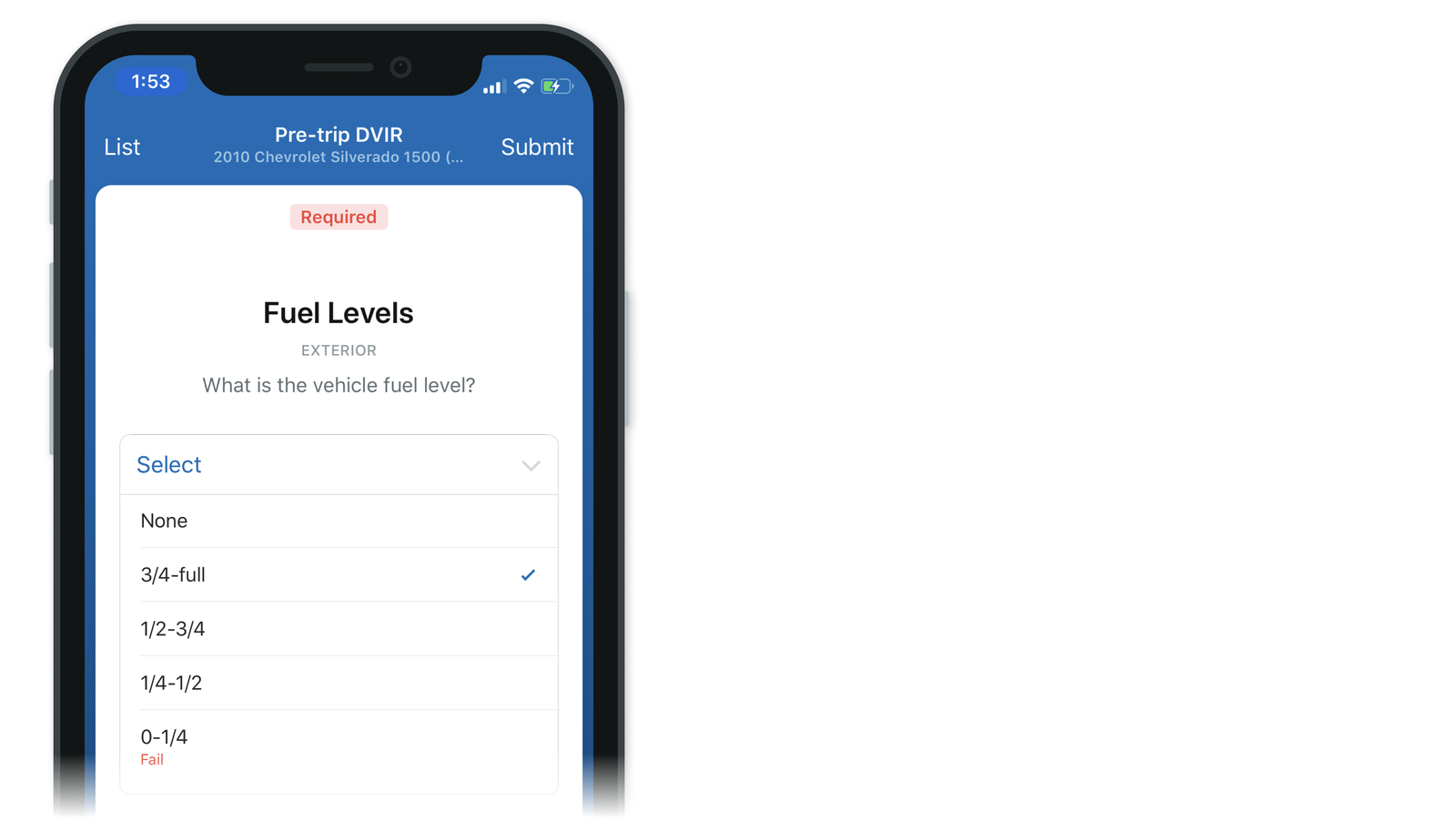 In case you want even more control over input options, you can customize the responses your operators can choose from within a dropdown menu. This can be incredibly useful if you want operators to rate an item on a predetermined scale (1-10, good/average/poor, etc...). Specify which answers will constitute a failure for that item and trigger corresponding workflows.
Stay aware of expiration dates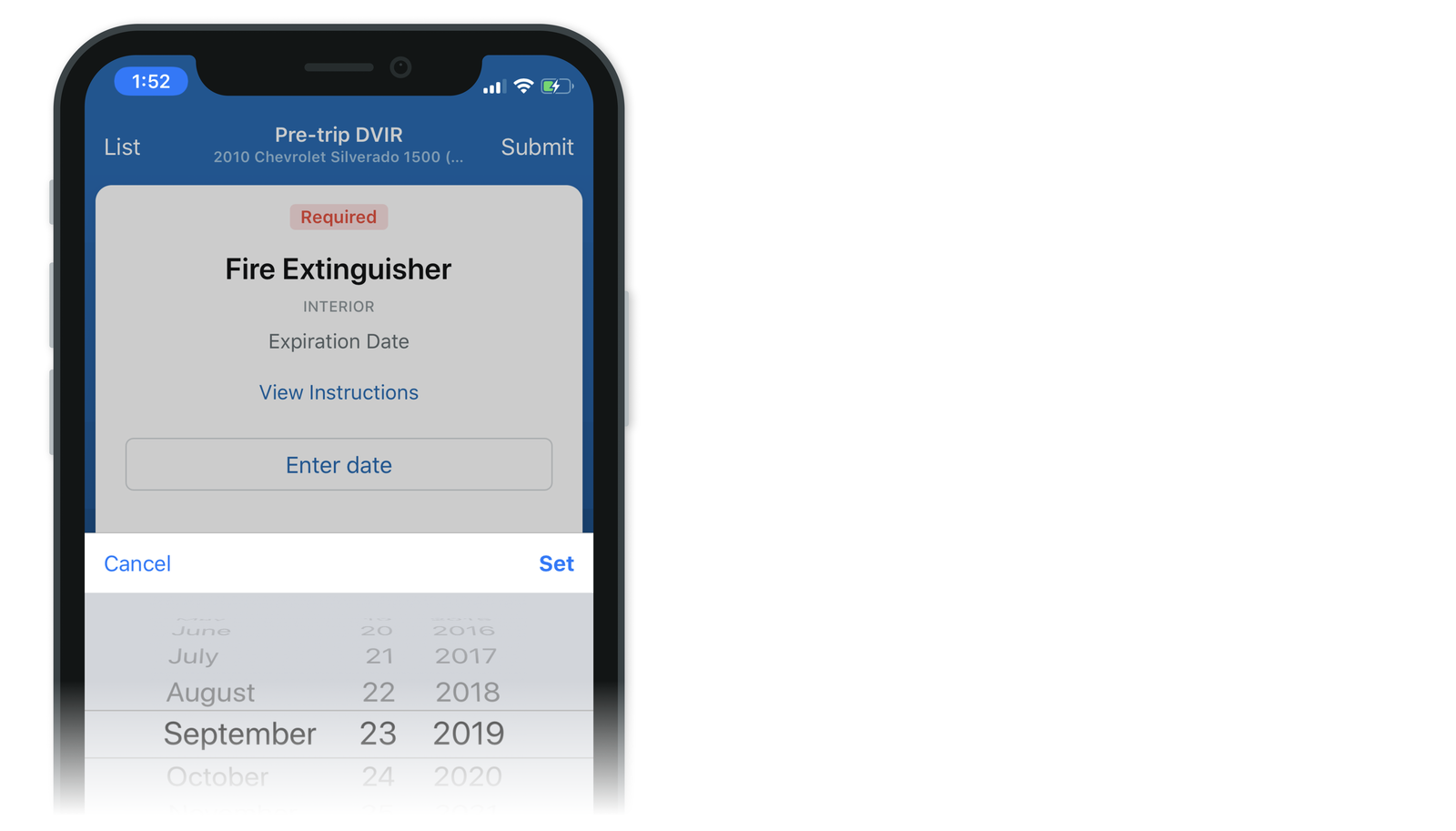 Never get caught with expired equipment on board again. If you keep equipment in your vehicle that can expire, such as a fire extinguisher, you can now require your operators to input the expiration date during every inspection.
See what your operators see
A picture is worth a thousand words. Enable your operators to upload a photo instead of taking valuable time to type out a description of an asset's condition. For example, if you want to make sure the interior of a vehicle is clean, require your drivers to take a picture of the interior to prove it's not a mess. No matter what you want to achieve, you can now include photos as a standalone item in your inspections or require a photo when an item passes.
Create more universal Inspection forms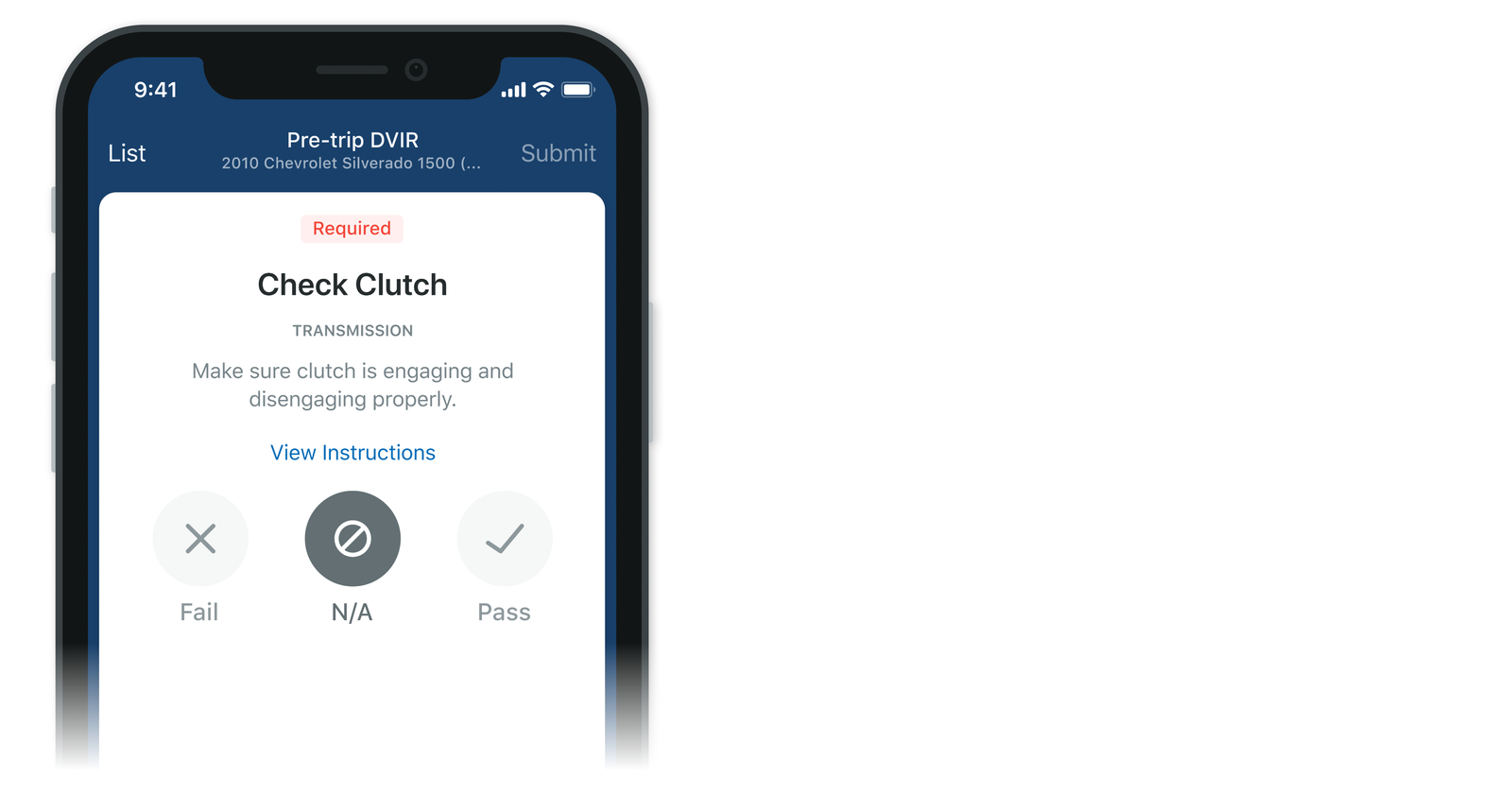 All of your assets probably aren't outfitted the exact same way. Create more universal inspection forms and avoid unnecessary item failures by including a Not Applicable (N/A) option on pass/fail items.
Note: In order for your operators to fill out inspections with these new types on their mobile devices, they must have Fleetio Go v2.7.0 or above downloaded.
Questions? View our Help Center or reach out at help@fleetio.com. We're happy to provide assistance!
---
Have any feedback about new Inspection response types?
Contact Us