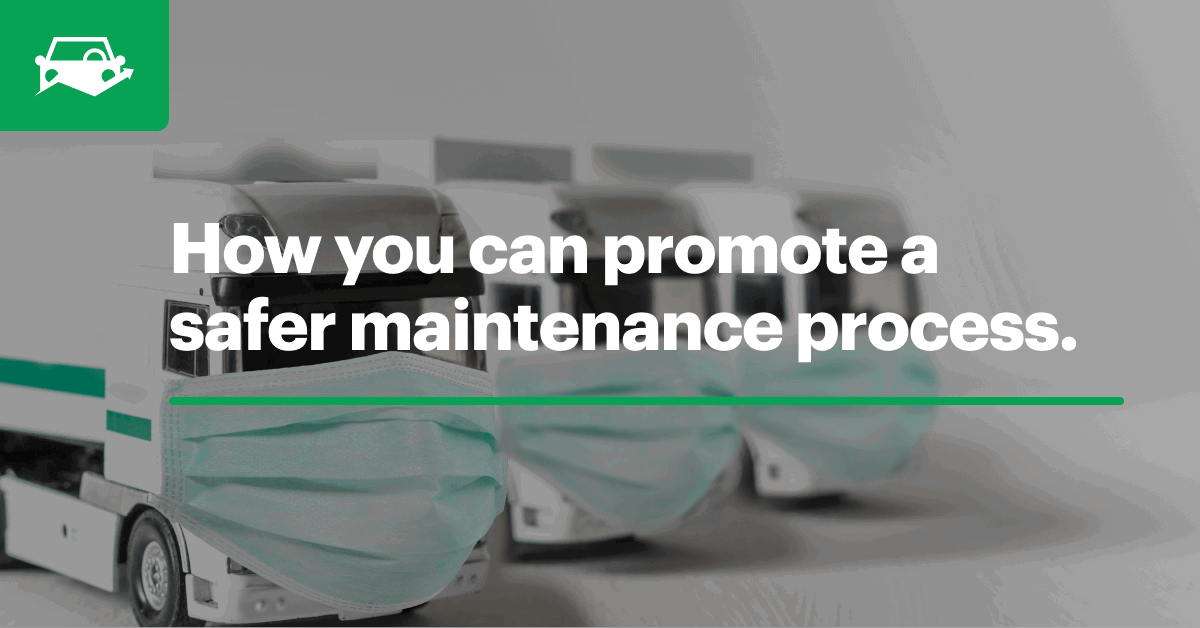 Remote fleet management is tough
If you're used to being on-site, adapting your fleet operations to the COVID-19 economy has likely been a high-stakes exercise of balancing employee safety and vehicle maintenance without the benefit of seeing things with your own two eyes.
When it comes to outsourced maintenance, ensuring driver safety while still obtaining service for mission-critical vehicles is paramount. Fleetio's Maintenance Shop Integration (MSI) works seamlessly for remotely managed fleets by facilitating the safe procurement of outsourced maintenance through:
Safe, minimal contact service activities for drivers
Remote repair order management and approvals
Maintenance cost savings
Real-time data insight for your vehicles
Read on to see how outsourced maintenance with Fleetio can help keep your fleet rolling safely.
What is the Maintenance Shop Integration?
The Maintenance Shop Integration (MSI) is Fleetio's outsourced maintenance management solution. MSI connects you with a large network of 45,000 national and independent shops and enables electronic repair order management, making it easy to manage maintenance from anywhere. The fully digital process allows you to communicate electronically with the shop on each individual line item, approve or reject repairs online, record repair order data automatically to your Fleetio account and receive one monthly consolidated bill for all your service.
Made for Distributed Fleets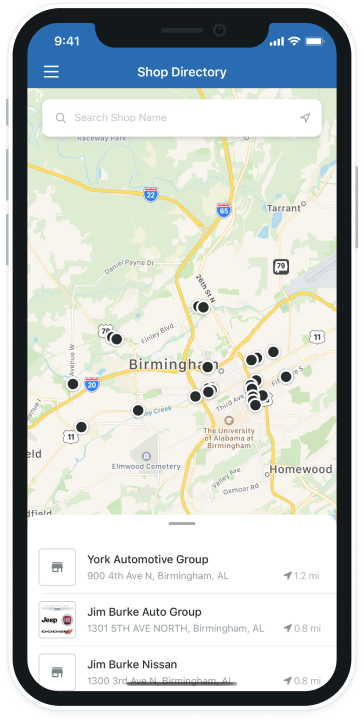 Avoid busy phone lines
MSI helps you avoid delays at the shop with an electronic repair order management system, allowing you to get your vehicles back on the road as fast as possible. Receive notifications for repair orders needing approval and approve or reject line items online. Add comments for the shop and see costs in real-time with digital repair orders.
Keep drivers safe and minimize downtime
It's important to limit contact between drivers and shop employees, including during vehicle hand-off and payment. Many shops are adopting safety and sanitization procedures that help keep their employees and customers safe. Many of our National Provider partners are taking steps to reduce or eliminate contact with drivers and provide contactless services including curbside drop off and strict sanitization standards. Visit our COVID-19 Resources for Fleets to see how all our partners are addressing driver safety.
Contactless payments
If you're still using paper receipts to reconcile service, you'll find it nearly impossible when working remotely. With outsourced maintenance in Fleetio, approvals and payment are handled electronically and drivers do not need to pay onsite. Digital invoices are uploaded to Fleetio automatically upon completion of service and you get immediate access to the data.
Real-time data
Similarly, if you're using paper invoices and keying them into your fleet information management system later, you're losing out on valuable real-time insight. Not to mention, data entry is prone to fat fingering and therefore, inaccuracy. With MSI, invoices are recorded in Fleetio directly from the shop's POS system, giving you immediate access to repair costs and the ability to analyze operating costs in real-time.
Keep Costs in Check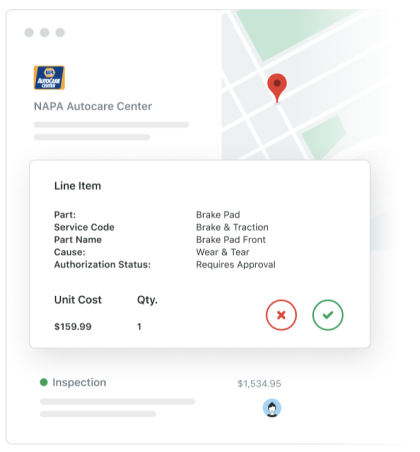 Approval control
In a changing economy, ensuring cost controls helps keep your fleet afloat. With MSI, approvers have control over every line item, ensuring only needed work is completed on each repair order. Converse with the shop in the digital repair order through a secure, online portal and keep a written history of repair discussions.
National provider discounts
Our Maintenance Provider Network has over 45,000 in-network shops including national providers that can help assist your drivers no matter where they are located that day. Preferred pricing for Fleetio customers on popular services means that your vehicles stay on track with preventive maintenance, reducing unplanned maintenance costs.
Flexible payment terms
Digital, consolidated monthly billing with net 30 terms, no interest or late fees means you can better manage cash flow during these unprecedented times. Keep your fleet moving and schedule payment where it best fits.
Additional Tips for Fleets Using MSI
Many shops you regularly use might have reduced hours and services due to COVID-19. We highly recommend calling the shop in advance to confirm hours, services, safety procedures and even make an appointment.

Keep drivers in the know about how to safely procure service at a shop so that shop personnel and employees remain socially distant and avoid contagion.

If using a curbside drop-off service or doing a simple key pass to the shop employee, be sure to have a printed Fleetio ID card for the vehicle to pass with the keys. We recommend keeping the ID in a plastic bag.
---
Get set up in 24 hours. A quick digital application found in your Fleetio account will get you going with the Maintenance Shop Integration. There's no additional cost to you. We'll help get you set up remotely, ensuring a smooth experience. Visit the Help Center to get started >
New to Fleetio? Start a free trial and we can help get you going right away. MSI is included in all Fleetio plans.