Fleetio is excited to announce a partnership with Shiftyy Fleet to bring a Fleetio and telematics solution integration to mutual customers.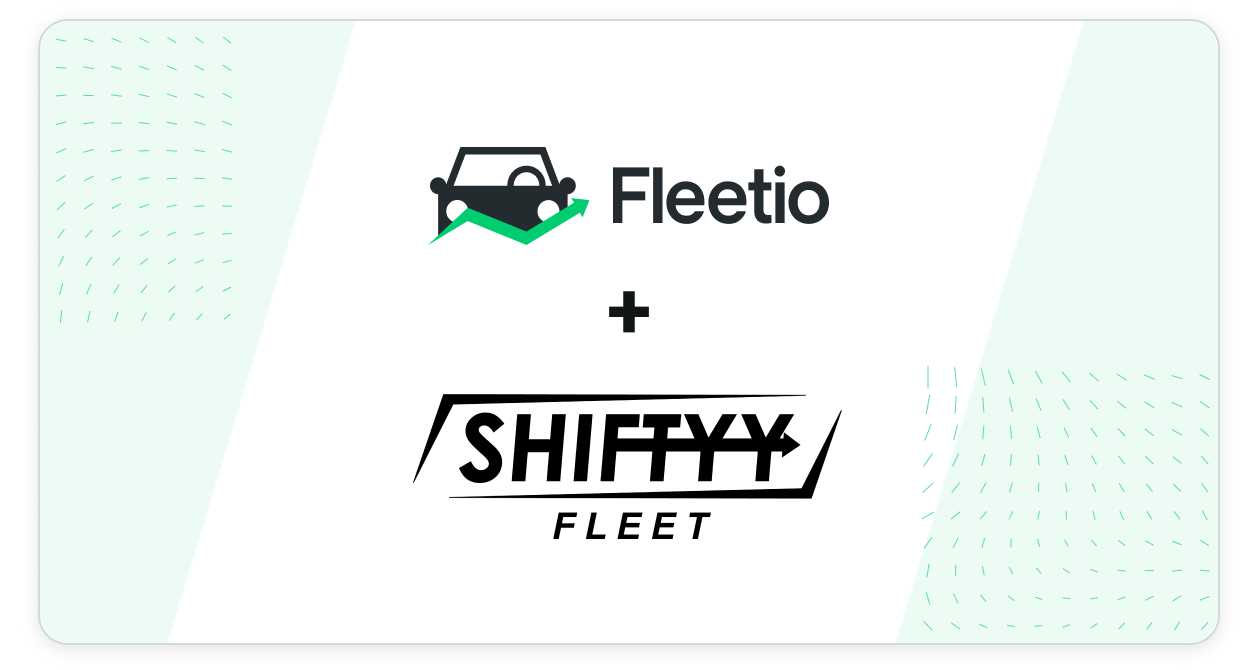 Shiftyy Fleet provides intelligent fleet management solutions to fleets of all sizes using next-generation technology for the telematics industry. Shiftyy provides a variety of fleet and driver management software modules, including GPS tracking, AI-powered dash cams, driver behavior tracking, and innovative keyless entry and vehicle sharing solutions. Shiftyy's fleet management platform allows fleet managers to manage drivers and vehicles on one single platform, increasing efficiency, safety and productivity.
By using the Shiftyy Fleet admin portal, fleet managers can track vehicles in real time, view vehicle history, playback and dash-cam footage, assign routes & tasks (delivery) and receive customized alerts and analytics. In addition, fleet managers are able to easily track driver start/stop time and total working hours, monitor driver behavior and create vehicle assignments.
Shiftyy Fleet's vehicle sharing module provides fleet managers the ability to remotely manage company vehicles, including the ability to remotely unlock/lock vehicles, restrict vehicle usage and perform remote engine blocking. The Shiftyy Fleet driver app also allows drivers to unlock/lock vehicles using Shiftyy's proprietary mobile phone keyless entry solution, locate and book vehicles, conduct pre & post trip inspections, and view their daily driver behavior scorecards.
Connecting Shiftyy with your Fleetio account will automatically capture critical vehicle information that you can use to more easily manage vehicle assignments, stay on top of vehicle maintenance and automate your preventive maintenance schedules. Benefits of this integration include:
Odometer readings automatically sync daily, keeping your preventive maintenance reminders timely and accurate.
DVIR defects via Shiftyy's mobile app transfer seamlessly and securely into Fleetio. Allowing you to develop plans to address issues as they arise and ensure that you never miss a critical alert.
Vehicle assignments will automatically update in Fleetio when a driver assignment is made using the Shiftyy Fleet mobile app, keeping your current and historical vehicle assignments up-to-date.
---
If you are a current Shiftyy customer and want to set up this integration, visit our Help Center to get started today. Or if you would like to get in contact with Shiftyy please email: Sales@Shiftyy.com.