How Cloud Services Made Bytecomm a More Efficient Company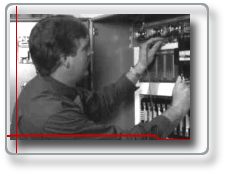 At Fleetio, we love to hear stories from happy customers.  It makes us feel quite warm and fuzzy to know that our software can make a positive impact on the way companies do business.  If we can save people time, money and stress, then we have accomplished what we set out to do with Fleetio.
Bytecomm, of Queensland, Australia, is one of the stories we love to share.
Bytecomm is a niche telecommunications tech company that provides a variety of on-site solutions for the communications industry.  Back in January of 2012, Bytecomm started converting all their primary business functions to cloud-based services.  Like many companies, their employees are constantly on the move.  They needed software solutions that could be accessible from anywhere.
To quote Peter Head, Manager of Bytecomm, "Our work mainly revolves around getting new equipment to a site, getting it installed and commissioned and cut into the operational network. That typically requires us to travel to reasonably remote areas and the ability to have near real-time access to information has been a real productivity bonus for us."
Since January, they have drastically reduced their IT expenses and have a whole new storage room where their servers formerly resided.
Along with using Fleetio for web-based fleet management, they have adopted Google Apps for Business for email, calendaring and documents, Xero for business management/accounting and WorkFlowMax for project management.
With these new user-friendly tools, more of the office staff can easily share the workload.  Time dedicated to administrative tasks has been significantly reduced, and their employees can focus on growing the business.
Bytecomm is a shining example of why we built Fleetio to be cloud-based and intuitive.  We are very proud to have them as a customer!