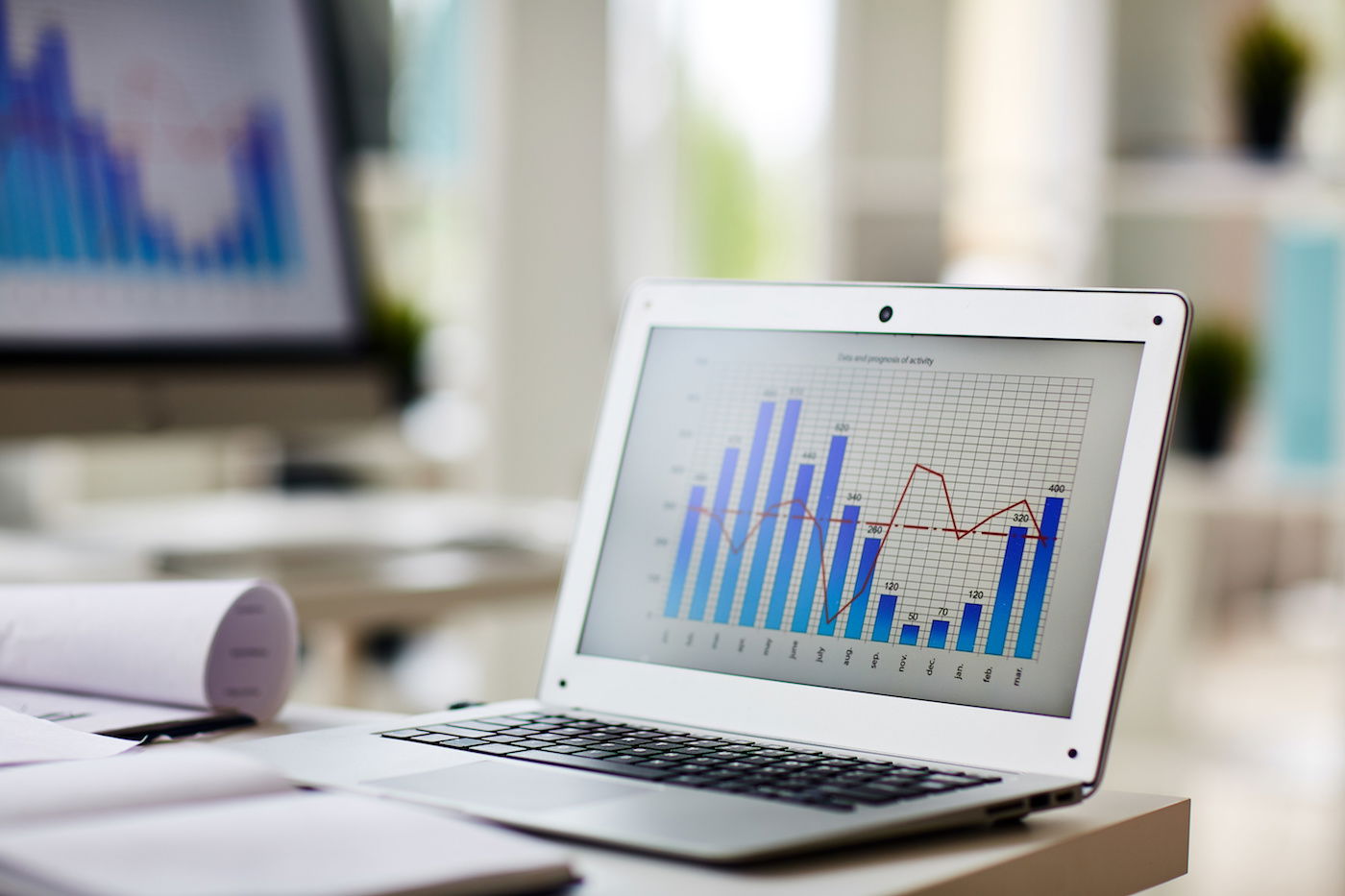 Fleet Data Management
Whether you have one or 1,000 vehicles in your fleet, it is important to keep your fleet data and records close at hand. In our digital world, many fleet managers still rely on spreadsheets, paper filing or even Post-it notes to track important vehicle maintenance, fuel, expense and performance information. Simply put, these manual methods don't work.
Not only is paper-based reporting easily misplaced or discarded, these tracking methods make team collaboration extremely difficult. Attempting to collaborate on a report with multiple team members could leave you with numerous versions of a document or incorrect and outdated data. Even worse—what if an employee quits without handing over their closely-held information?
Data is key when it comes to tracking your fleet's efficiency and profitability, so up-to-date, detailed reports are a make-or-break necessity. Fleet management software allows you to store all company vehicles in a centralized system where team members can visualize, update and analyze everything that keeps your operation running smoothly.
Routine maintenance
Preventive and routine maintenance is crucial and, if missed, can add miles of wear and tear to your vehicles. Relying on drivers to inform you when maintenance is due doesn't always work.
"Boss, I forgot to tell you my truck is 3,000 miles past due for maintenance. I meant to tell you last week."
Using a fleet maintenance software that can send you, the fleet manager, an email before a company vehicle hits the mileage you set can drastically reduce maintenance expenses in the long run. Want to ensure a specific vehicle goes in for maintenance every 5,000 miles? No problem! You get a notification every time that vehicle reaches a scheduled service.
Reducing early or unnecessary maintenance through real-time data can reduce fleet maintenance costs by nearly half and allow you chart data over time, improving overall efficiency and performance.
Fuel entries and receipts
Relying on your fuel vendor's regular invoices to reconcile the fuel receipts collected and turned in by your drivers can be a headache. Matching up these fuel costs takes time, and drivers may even lose receipts along the way.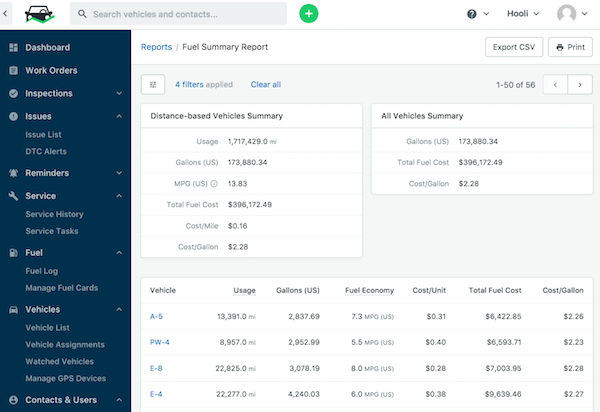 Because fuel is one of your largest expenses, having detailed fuel data per vehicle is a must. A fleet maintenance software that is integrated with your fuel cards can automatically upload all fuel receipts from your fuel vendor, enabling you to track your daily expenses. This information can be used to update your fleet's routine service mileage and track MPG (and make sure theft isn't happening).
Up-to-date fuel data can allow you to better understand your fuel costs, measuring efficiency over time and across vehicles. Fleet maintenance software automatically calculates your MPG, allowing you to easily track distance between fills ups and cost per mile.
Repairs
Have you ever had a repeat repair performed on a vehicle much sooner than you should have? Believe it or not, it happens! Unfortunately, not all vendors are honest, and storing your maintenance invoices in a filing cabinet can make it almost impossible to track repair history and costs across your entire fleet.
A fleet maintenance software can store vendor information, repair costs, dates and mileage so it is accessible within seconds. Instead of digging through old invoices, you'll be able to visualize all fleet maintenance activities in one place. So, next time a vendor attempts to perform a maintenance task before it is due, you'll be able to instantly access records, properly schedule maintenance and recover costs.
Reporting and cost savings
As a fleet manager, it's important to regularly report to management on the performance of your fleet. It can take hours to compile fleet data into a professional report to show management how much you are spending and saving.
Using a fleet management system, this information can be obtained at any time, allowing you to chart any time period for a vehicle or group of vehicles (i.e. see a graph showing repair expenses for your entire fleet compared to the month before). You can also export fleet data in seconds to use for specific reports or projects.
What is the value of collecting and using fleet data? It saves you time and money! A fleet management system can help you store, analyze and put data into action.
---
At Fleetio, our goal is to make your life easier. Toss the spreadsheet and check out our modern web- and mobile-based app now! Sign up for a free 14-day trial.