To be a better fleet manager, you need to understand four major cost factors of your fleet. In this post, we'll discuss Maintenance Costs.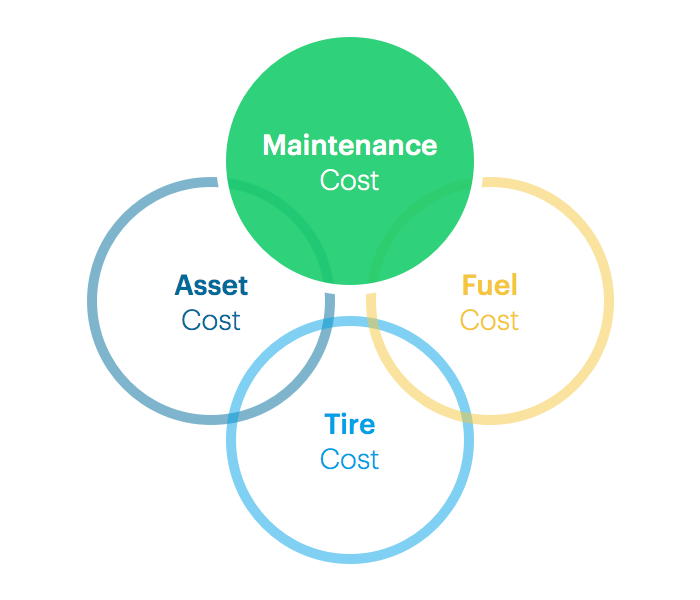 Maintenance Costs
Maintenance costs should include:
Any parts or labor costs applied to the vehicle
Any costs concerning the vehicle's supporting equipment
Preventive maintenance costs, predictive maintenance costs and breakdown maintenance costs should be recorded separately but summed up to arrive at the total maintenance cost.
Now that you've discovered more about maintenance costs, think about these as they apply to your business.
Have you developed a relationship with a maintenance company?
Do you have a planned method to inspect vehicles and equipment regularly and consistently?
For those just getting into fleet management on a formal basis, or for those who are attempting to analyze costs in order to better understand where expenses originate, here are a few simple suggestions. We have all used the phrase "think outside of the box". That is a simple phrase, but it assumes that a person understands what the "box" is. You might try to first determine where your company's "box" is when it comes to asset costs. Thinking outside of the box is often one of the first things you need to do when attempting to lower or control costs.
The maintenance box: utilizing dealership service facilities for all maintenance and preventive maintenance needs.
This may assure you that your equipment receives OEM parts from certified mechanics, however, your costs could be much higher.
There are valid reasons to be in this box such as warranty and recall repairs, but thinking outside of the box could lead you to finding a maintenance facility near your operations base where the owner can make adjustments to his work schedule to provide service more attuned to your company's needs.
Read the next post in the series now >>
---
Post Contributor: Jim Russell, Fleet Management Consultant