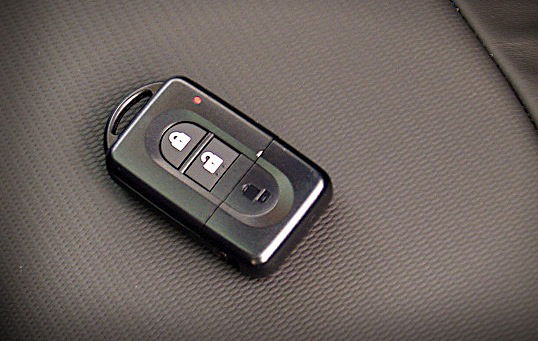 Losing your car keys could damage both your patience and your wallet, due to the rising costs of replacement 'SmartKeys'.
When jackets, handbags and armchairs don't yield to your frantic searching, it used to be time to call in a locksmith and cough up the fees. But advances in technology mean that car manufacturers are now employing more sophisticated equipment for our car security than the simple groove cut key. Whilst these new systems are utilised for increased safety and security, it does come at a cost. Our technology may be advancing, but our margin for human error remains just as wide as the gap behind the sofa cushion.
Most modern day cars come with an electronic key fob, with a central locking system allowing you to lock and unlock the car remotely. However one car company went a step further in their technological advances in 1998 and coined a new term in the automotive industry.
When the 'SmartKey' was introduced by Mercedes-Benz, it brought with it the promise of eliminating that age-old statement 'it's in here somewhere'. With these fobs, the key need only be in your bag or on your person in order for the doors to unlock, and the engine to start at the push of a button. This system works by transmitting a unique code to your car's onboard computer, making them extremely hard to duplicate. Whilst this offers the benefit of heightened security, it does mean that your dealership is often the only go-to should you, like an estimated 16% of Britons each year, lose your key. With no option to shop around, this means that dealerships can (and will) charge as they see fit.
And how much will this set you back? It seems prices for SmartKeys are rarely below £100, leaning more towards the £200 mark in most cases, for the price of both the key and the programming. In some circumstances you will also be charged labour costs for this task. Take for example the Ford Fiesta, one of Britain's most popular cars in 2012. When searching for the cost of a replacement key, the internet is rife with complaints of quotes ranging from around £120 to £190. Even your dealership may take several days to obtain a replacement, so do bear in mind that your car may also be out of action until this is found, resulting in further costs for alternate transportation.
However, consolation comes for the lucky few with a motor insurance policy which covers loss of keys. The Cooperative bank and Nationwide are amongst those insurance providers who offer key cover as standard on their policies. Some premium cover options at alternate insurers will also cover you for lost and stolen keys, and will pay out for replacement locks or new keys. Key cover can also be purchased as a add on, or even a stand-alone insurance policy, but as ever be sure to read your policy fine-print carefully to ensure you are covered.
The automotive industry propels forward faster than ever, and traditional groove cut car keys are likely to "become obsolete" believes AAA's John Neilsen. So it seems that the only option for modern motorists is to wise up and bite the bullet before being bitten by a hefty pay out. Protect yourself from the inconvenience and immobilisation by purchasing a spare SmartKey in advance and keeping it somewhere safe. Alternatively, invest in motor insurance that will cover you from a large pay out if keys are lost or stolen. One things for sure, the wire in your toolbox in no longer enough to get you back into the driving seat these days, so best to be prepared.
About the author: Nicholas Moores is a professional technology writer for Autokey Squad – Auto locksmith & lost car keys specialist.