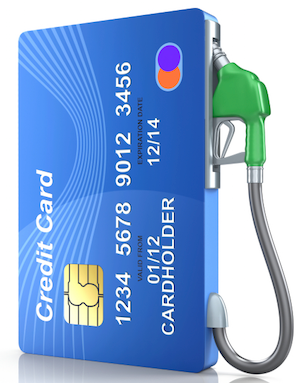 This is a guest post brought to you by Fleetcards USA. We are happy to share their helpful information on the Fleetio blog.
How Fleet Cards Work
A fleet card works like any other credit card, but with the added customization you need to run your fleet. You can customize your card(s) to fit your unique business needs. With a fleet card, you can set purchase controls such as fuel grade, transactions per day and gallons per transaction and can prevent non-fuel purchases and take control of your expenses.
Why You Need a Fleet Card
Fleet cards will help you manage your company's fuel and maintenance expenses, save you time and money and give you the controls you need to run your business. You can even earn extra savings. Fleet cards have superior purchase controls, comprehensive detailed reporting showing purchases by driver or vehicle and miles per gallon and nationwide fuel and maintenance locations.
Fleet Card Controls
You can restrict purchases to fuel-only or fuel and maintenance and prevent convenience store purchases by limiting cards to "fuel purchases only". You can track purchases by driver and or vehicle, and limit purchases, require driver or vehicle codes for every purchase to minimize fraud, and set spending and usage limits for each card by day, week or cycle.
Fleet Card Reporting
A fleet card offers enhanced reporting such as enhanced reporting which shows purchases by driver or vehicle and miles per gallon, tracks odometer readings to analyze fuel purchases and usage, generates exception reports that flag unauthorized purchasing, and monitors after hours purchases, daily transactions and daily dollars amounts in real time. You'll get customized reports based on your business needs that you can access your reporting online 24/7.
Integration with Fleetio
Data integration provides the fleet manager access to the functionality, reporting and odometer driven alerts of Fleetio without having to manually rekey fuel purchase and odometer information. Customers using a participating fleet card for all their fuel purchases will eliminate the time needed to update this information in Fleetio, and can focus more time on managing an efficient fleet operation.