As you may have already noticed, Fleetio is different from most of the Fleet Management Software products out there.  We like it that way.  With us, you don't have to contact a sales rep and wait for a box of software to arrive in the mail.  No download is required.  In 30 seconds or less, you can start using your full-access account at no charge.  We host Fleetio for you and update it automatically, utilizing what is known as a Software as a Service (SaaS) Model.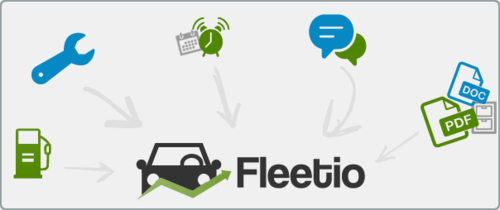 There are plenty of benefits to going with a SaaS product.  In addition to what has been mentioned above, you do not have to worry about the massive amounts of hardware that typically accompanies hosting your own software.  As we highlighted in a previous article, one of our customers was able to clear out an entire room by going to online-only software.
We chose to build Fleetio on a SaaS model because it is an excellent fit for the Fleet Industry and Fleet Managers in their day-to-day routine.  Our customers love that whether they are on an iPad out in the field or sitting behind a desk all day, Fleetio can be accessed from any major web browser.  Because of this, and our policy of allowing unlimited users on all paid accounts, Fleet Management can also be collaborative.  Employees with a variety of roles can contribute with full or restricted account access.
Lastly, we think that software should be constantly evolving.  The roll of Managing Vehicles and Equipment will not be the same today as it is in a few years, so why should your tools remain static?  In the midst of tighter regulations or changing technology, we intend for Fleetio to be well positioned, with constant updates included at no extra charge to existing users.