As the second iteration in our _Your Questions Answered _series, today we are tackling a few more of our customer queries.
Changing Units of Measurement
We have customers around the world, so it is essential that Fleetio be adaptable to a variety of different measurement systems as well as currencies.
Whether your preference is Miles Per Gallon (US), Miles Per Gallon (UK), Kilometer per Liter or 100 Kilometers per Liter we have you covered.  Changing the setting is simple!  All you have to do is click on your username and select Edit Profile.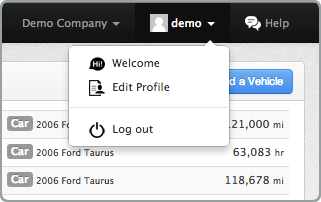 From there, you will have the option to select from a variety of options!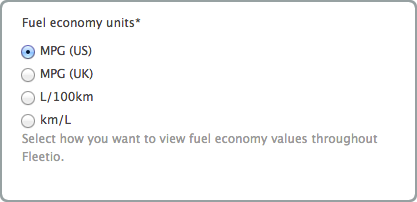 Each user on an account can have their own unique settings, in the event that your office is still divided on the English vs. Imperial debate!
Vehicle Tracking
Our customers use Fleetio to manage a diverse array of Fleets, so we wanted to make it super easy for users to track vehicles and equipment however they wish.  When you create a vehicle in Fleetio, there is an option to meter in hours or distance travelled.  Makes sense, right?  Unless you have MacGyvered some odometers onto your forklifts, this option will really come in handy.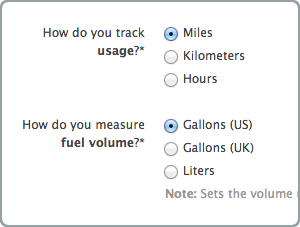 Note that you can also change the fuel consumption units for a specific vehicle.  Win-win!
Until Next Time!
-The Fleetio Team