Case Studies
SmartWatt
National energy system optimization company SmartWatt reduces maintenance costs, saves time and successfully expands business with the adoption of Fleetio.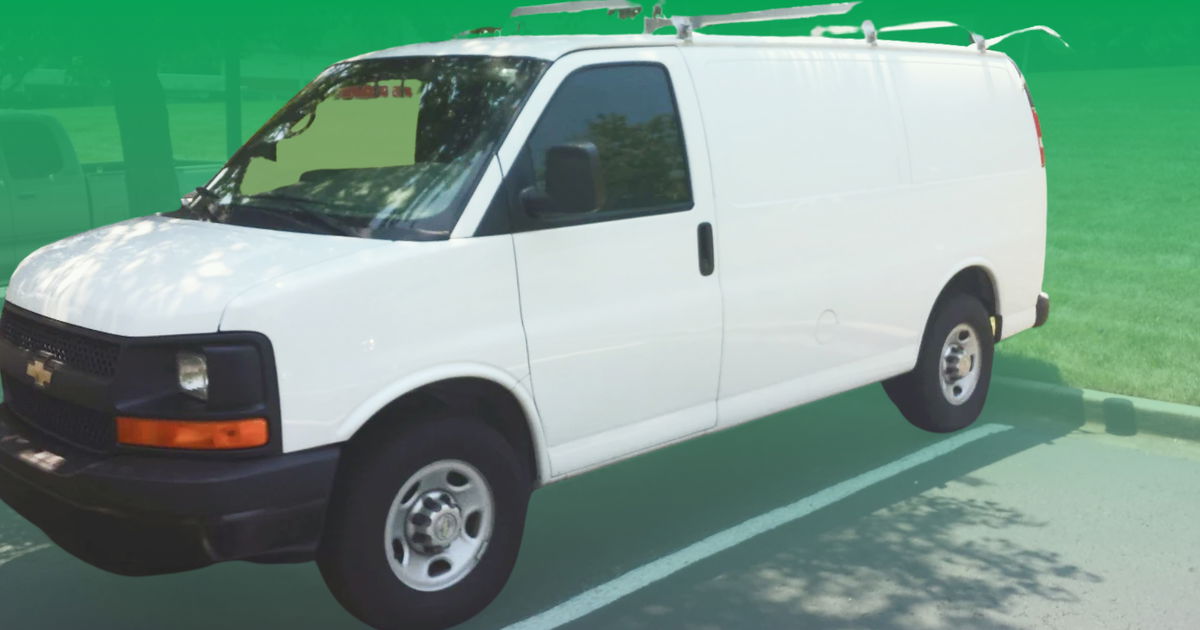 Company Objectives:
Find an affordable fleet maintenance solution
Find a solution that can store all fleet information
Improve fleet maintenance tracking capabilities regardless of locations
Since 2002, SmartWatt Energy has been designing and installing energy systems optimization projects for businesses, schools and governmental organizations. The company serves customers from its 21 offices located throughout the U.S.
SmartWatt has a fleet of 60 comprised primarily of vans. The field staff relies on fleet vehicles to travel to project locations across the country and to transport electrical materials and tools.
The staff works out of fleet vehicles daily and can easily add thousands of miles to each vehicle every year. When a vehicle is down, the field staff still need to get to their job site, so the company must find other transportation means, which can be costly.
More systems, more problems
Before onboarding Fleetio, SmartWatt was using multiple systems and spreadsheets to manage its fleet. The process was cumbersome, and the company lacked a central system to store all fleet information and manage daily fleet operations. With office locations across the country, it became difficult for Rob Keefer, Electrical Operations Manager at SmartWatt, to remain up-to-date on vehicle statuses. Maintenance issues were tough to track, and with insufficient service records, external vendors were able to convince SmartWatt to over-maintain its vehicles.
"Fleetio is our sole source for keeping vehicle information and our operations staff up to date." Rob Keefer, Electrical Operations Manager
A well-rounded solution
SmartWatt knew there had to be a better solution than its multi-system, multispreadsheet method. Key features SmartWatt was seeking in a fleet maintenance software included:
Maintenance reminders and records
Fuel records
Integration with third-party systems (GPS integration, fuel card integration)
Enhanced communication
Driver management (records, vehicle assignments, reminders)
Fleetio stood out to SmartWatt because it had all the features needed to make fleet operations run smoother. Unlike other software platforms, Fleetio was affordable, modern, accessible on both the web and mobile devices and had integration capabilities and automatic software updates.
"Fleetio has been paramount to SmartWatt's growth." Rob Keefer, Electrical Operations Manager
Savings and growth
Fleetio's maintenance records and service reminders have been key to SmartWatt proactively maintaining its vehicles and reducing costs. Service shop records enable employees to know exactly what was last serviced to avoid overmaintenance. Service reminders also alert employees of upcoming required maintenance, such as oil changes, and enable them to plan accordingly.
Since SmartWatt adopted Fleetio almost two years ago, maintenance costs have dropped 48% and time spent on vehicle maintenance has dropped 50%. Fleetio enabled SmartWatt to gain control of maintenance operations and costs and to focus on growing the business. According to Keefer, "Fleetio has been paramount to SmartWatt's growth."
As the company expands and opens more offices, Fleetio enables SmartWatt to monitor vehicle utilization rates and quickly dispatch other vehicles or add new vehicles. Fleetio has enhanced company communication across multiple offices and established more employee accountability. Managers can monitor vehicle statuses and generate reports no matter their location.
Did you know?
SmarttWatt saved 48% in maintenance costs and 50% spent on vehicle maintenance with Fleetio.
Ready to get started?
Join thousands of satisfied customers using Fleetio
Questions? Call us at 1-800-975-5304