Transportation fleet management conferences and trade shows provide an opportunity for industry professionals to connect with peers, learn about technological advancements for fleets and discuss the future of mobility. Here are some of the top transportation fleet conferences to attend in 2020.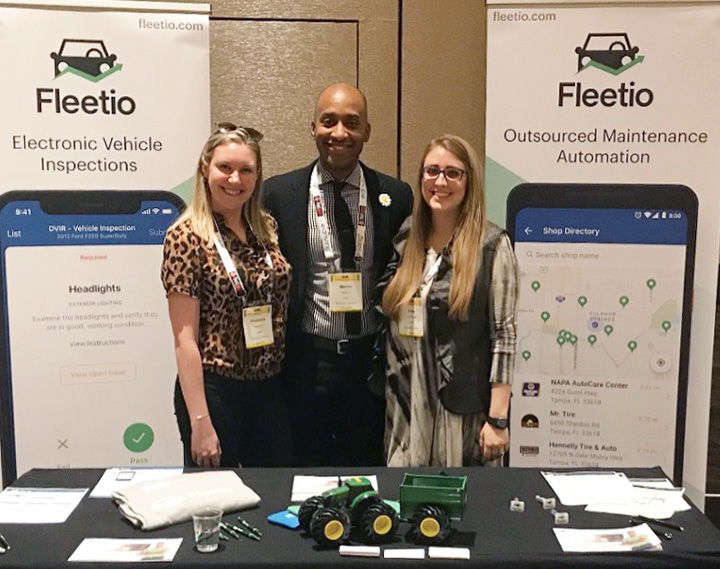 Update: Due to the outbreak of COVID-19, many fleet conferences and trade shows have elected to cancel or postpone events. We will continually update this page as new dates or cancellations are announced.
January 18 - 21, 2020
The Scottsdale Resort at McCormick Ranch - Las Vegas, NV
The National School Transportation Association is a resource for professionals in the pupil transportation industry. The NSTA Midwinter Meeting aims to connect contractors and industry partners through networking and educational opportunities. Discussions center around leadership, industry trends and the latest in fleet technology.
February 16 - 19, 2020
The Venetian Resort - Las Vegas, NV
2020 marks the 36th year of the International Luxury Coach and Transportation Show. This is the largest convention dedicated to the luxury charter transportation industry. Operators around the globe gather to network, attend education sessions and view the latest products in the industry.
February 23 - 26, 2020
Mandalay Bay - Las Vegas, NV
Chauffeur Driven brings together members of the bus and luxury ground transportation industry for a four-day show centered around education, mentoring and networking. The 2020 theme is "New Horizons," so you can expect to hear about the latest products and technology solutions in the industry. This show is produced by Chauffeur Driven and the National Limousine Association (NLA).
###The Transportation Alliance (TTA) Spring Conference and Expo
CANCELLED
Formerly the Taxicab, Limousine & Paratransit Association (TLPA), the TTA hosts a spring conference centered around the latest innovations in the transportation industry. Expect a variety of education sessions and networking opportunities. This is also a time for the TTA board to meet and discuss the year's agenda.
###Green Transportation Summit and Expo
April 13- 15, 2020 August 24 - 26, 2020
Greater Tacoma Convention Center - Tacoma, WA
The Green Transportation Summit and Expo (GTSE) is the Northwest's premier clean transportation event. GTSE offers fleet professionals a look at the future of mobility and the benefits of taking steps towards sustainability. Walk the exhibition halls, network with peers and attend multiple education sessions focused on green transportation.
###ACT Expo
POSTPONED - New dates TBA
Long Beach Convention Center - Long Beach, CA
The Advanced Clean Transportation (ACT) Expo is a fantastic event for transportation professionals to learn about advancements in clean fleet technology. The ACT Expo features peer-to-peer learning opportunities, product debuts and major announcements about cutting-edge clean transportation technology.
June 4 - 9, 2020
JW Marriott - Indianapolis, IN
School Transportation News (STN) hosts two annual expos each year. The STN Expo East centers on the best practices for pupil transportation. Meet with industry professionals, tour exhibit halls and attend talks with leaders and innovators in the industry. The STN Expo East also hosts a Transportation Director Summit on June 4 - 5, centering around education and leadership skills for qualified transportation directors.
July 10 - 15, 2020
Peppermill Resort - Reno, NV
Like its counterpart in the east, STN Expo West is one of the leading events in student transportation. This even offers education opportunities, safety training and networking events. The STN Expo West also hosts a Transportation Director Summit on July 10 - 11. Build leadership skills and learn how to improve processes in your local operation.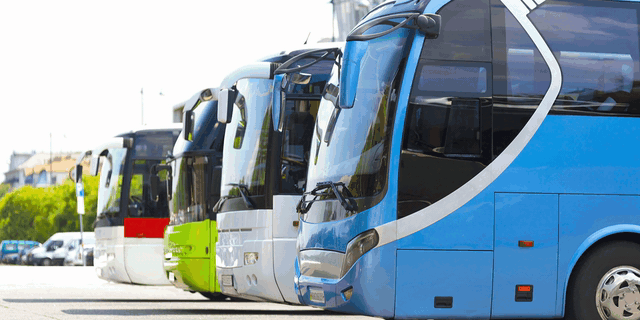 ###Sustainable Fleet Technology Conference and Expo
August 26 - 27, 2020
Durham Convention Center - Durham, NC
The Sustainable Fleet Technology Conference is an opportunity for fleet and transportation professionals to explore and discuss the latest vehicle technologies and tools to increase environmental efficiency and reduce emissions. Attend keynote presentations, breakout sessions and multiple exhibits at this annual event.
###America's Bus and Coach Expo
November 15 - 17, 2020
TBD - Philadelphia, PA
The LCT East and BusCon are combining forces to present America's Bus and Coach Expo (ABCExpo). This new event provides a comprehensive expo for luxury, coach, shuttle, tour and charter professionals. You can still expect the exceptional educational opportunities and business development attendees have seen in years past—now under one roof!
###The Transportation Alliance (TTA) Annual Convention and Expo
TBD
Formerly the Taxicab, Limousine & Paratransit Association (TLPA), the TTA Annual Convention and Expo is the premier convention for its industry. Fleet professionals can attend keynote addresses, break-out sessions and visit over 100 vendor booths.
TBD
The Fleet Forward Conference is focused on the evolution of fleet and transportation technology. Fleet Forward understands the importance of always looking towards the future. Many education sessions discuss new and upcoming solutions for mobility, the advancements of electric vehicles and enhancing fleet efficiency.
TBD
The National Association of Pupil Transportation's annual conference gathers professionals in the student transportation industry to network, receive hands-on training, discuss current challenges in the industry and explore future technological solutions.
---
While you're deciding which of these events to attend, check out how fleet technology can improve your day-to-day operations! Start your free trial of Fleetio or request a demo today.