Robots, delivery drones and autonomous vehicles are all becoming more of a reality than engineering imagination. But how will the future of mobility impact fleet management?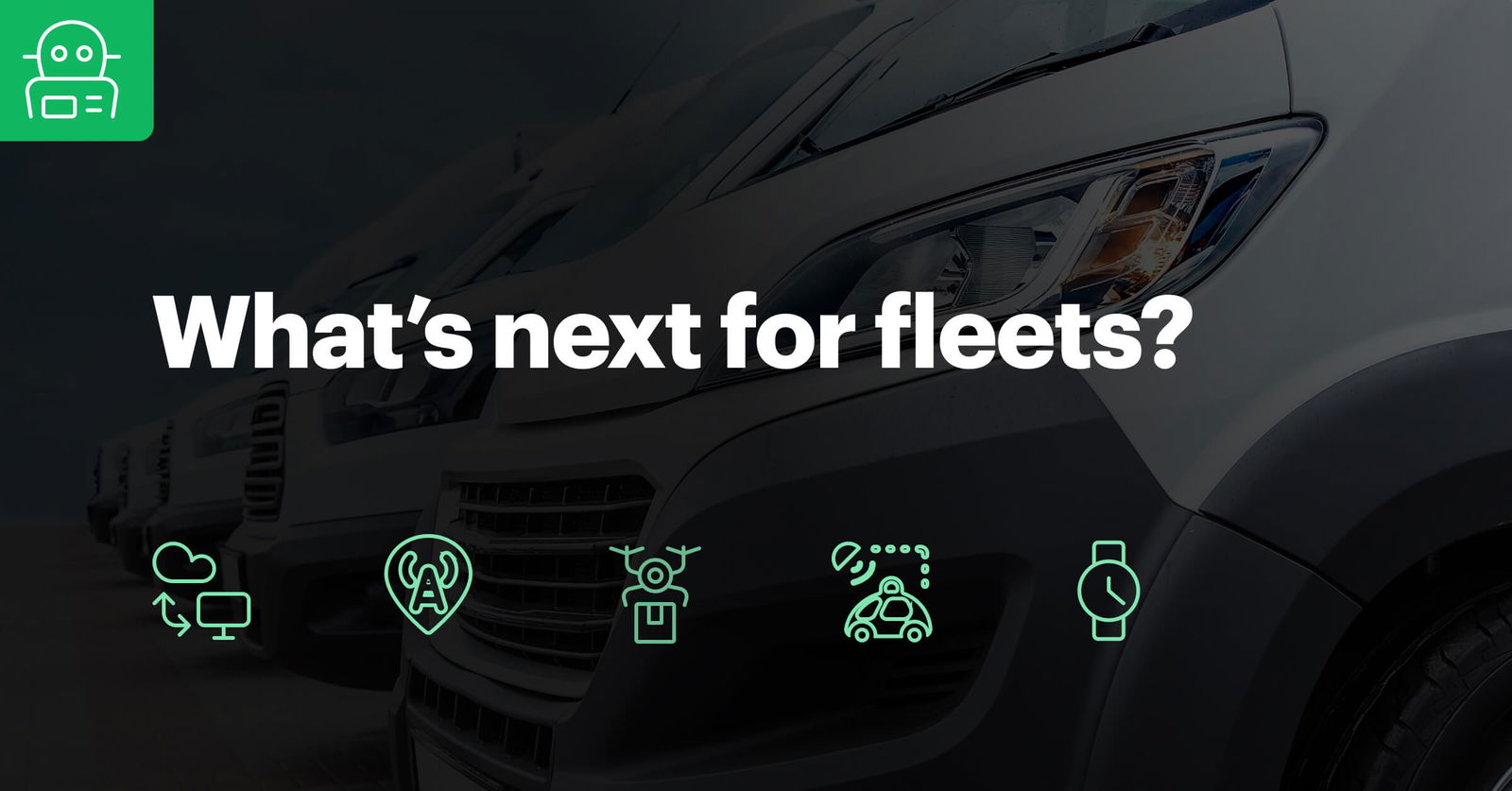 The Future of Mobility — Where Are We Heading?
The future of mobility and the innovative solutions entailed could dramatically improve safety, productivity and the ability to connect. Indeed, with the latest evolution of mobility you could almost say, the days of The Jetsons are upon us.
Time is our scarcest commodity. It's one reason why using fleet management software is so important for fleet managers. Spending time working on tasks that could otherwise be automated by fleet technology isn't optimal use of your time.
Transportation possesses similar attributes. From horses to vehicles, airplanes and more, society has always made tremendous strides innovating how quickly we move from one location to the next.
Regardless of the fleet industry, asset improvements and new technological advancements can completely revolutionize a mobile asset management strategy. The future of mobility is also creating increased demand for effective fleet management while emphasizing the reliance on software for solutions.
Autonomous Vehicles
One of the most discussed trends in the fleet industry is autonomous vehicles (AV). Automotive manufacturers and technology companies are teaming up in the race to AV adoption.
We already experience driver-assist features, like lane-keeping and parking assist in newer model vehicles. Meanwhile, companies like Tesla have autopilot features available, though it's not designated as fully autonomous.
In 2017, Ford partnered with Argo AI, an artificial intelligence company developing autonomous technology for vehicles. Since then, the company has launched testing and development sites for its electric Ford Fusions in three cities, including downtown Austin.
For fleets, AV adoption can have a profound impact. AVs could allow operators for service fleets like Stanley Steemer, a chance to fill out reports on a mobile device and communicate with customers and supervisors, all without having to focus on driving.
No matter who or what is operating the vehicle, the asset has to be properly managed to maximize its return on investment. Preventive maintenance, charging and tracking costs will all remain important functions of the fleet manager's duties.
Delivery Drones
Drones have increased in popularity over the past decade. Both recreational and commercial use has grown very rapidly, as regulations continue to be determined.
For last-mile delivery fleets, drones present a unique opportunity to solve the challenge of prompt deliveries. According to the U.S. Census Bureau, E-commerce sales grew 13.3 percent from the second quarter of 2018 to the second quarter of 2019.
This continual increase in online shopping has presented opportunities as well as obstacles for logistics and transportation fleets to keep pace.
In 2016, Amazon successfully delivered a package via drone without the use of a human pilot. The company claims it will be able to deliver packages weighing under five pounds in 30 minutes or less.
There are still regulatory hurdles that Amazon must overcome, but the company is moving forward with its ambitious push to deliver purchased goods quicker than anyone else and serve more rural locations than ever before.
Could your fleet one day adopt these mobile assets?
It might happen sooner than any of us anticipate. Many business owners and C-suite decision-makers are eager to find ways to expand margins and leverage new technology to enhance their bottom line. The use of advanced mobility could be that next lever to pull.
Fleet Management Software is a Necessity, Not a Luxury
As driving becomes autonomous, so too should certain fleet operation tasks. This is already a reality thanks to software.
Fleet management software can automate tedious data entry and automatically calculate fuel and maintenance spend (among other costs) to help determine the true total cost of ownership of an asset.
In terms of the future, we're already seeing the expansion of vehicle connectivity and available insights. Laser-based technology enables our vehicles to map 360-degree views, provide instant feedback and sense immediate dangers.
These lasers and sensors can be very accurate yet extremely sensitive. Any imbalance or miscalibration can have a serious detrimental impact on a vehicle's safety.
However, telematics and GPS hardware integrated with fleet management software provides real-time updates, enabling you to pinpoint issues and take swift action. It's yet another expansion of taking a proactive approach to managing your fleet.
See how one fleet was able to save 33 percent on repair through a proactive maintenance approach.
The Future of Fleet Management
With the growth of vehicle connectivity and available data, the demand for experienced fleet experts will continue to grow. Although the state of driver-only demand will be up for debate, the fleet will not be able to automatically maintain itself.
As we mentioned before, the reliance on fleet management software will strengthen, especially with AVs. Without an operator to report sudden issues, fleet managers will have to leverage software and technology to gather necessary data.
This will further emphasize the need for preventive maintenance schedules, which can be managed with the help of software. Fleet management software like Fleetio can automatically determine service timelines and send notifications directly to the fleet manager.
Service intervals can also be customized based on the type of vehicle. With these capabilities, a fleet manager gains visibility into each mobile asset regardless of its location. This makes it easier to scale operations as the business grows to new areas.
If your fleet still hasn't adopted software or outsources management, ask yourself, is using a fleet management company a thing of the past?
---
We're entering an exciting era for fleet managers, but they can't do it alone. Start your free trial of Fleetio or request a demo and see how you can benefit today!