The fundamentals of fleet management remain the same whether you're overseeing electric vehicles (EVs) or their fossil fuel-powered counterparts. At the end of the day, fleet managers strive to make their vehicles as safe, productive and cost-effective as possible. Whether a vehicle plugs into a wall or refuels at a pump doesn't change those priorities.
But, when it comes to maintenance, the details of working on EVs and vehicles with internal combustion engines (ICEs) differ in key ways. In fact, technicians often use different tools and equipment to work on EVs than they use to service ICE-equipped vehicles.
To help organizations understand what they'll likely need to invest in before they can support an EV fleet in-house, we'll be exploring three items essential to EV maintenance.
1. Insulated hand tools
The Occupational Safety and Health Administration (OSHA) considers all voltages at or above 50 volts to be potentially hazardous to the human body. Today, most EVs run on 400 volts, but 800-volt and even 900-volt outliers are on the market. As a result, it's imperative that technicians take precautions against accidental electrocution when working with EVs.
Insulated hand tools are a crucial part of such countermeasures. From pliers and screwdrivers to ratchets and wrenches, non-conductive tools protect technicians from shock by preventing the transfer of electricity. These tools are either made from electricity-blocking materials (e.g. plastic) or coated with an insulating substance (e.g. rubber). When working with the latter category of tool, technicians should avoid any mishandling that might degrade their protective layer.
When shopping for insulated tools, fleets should look for tools featuring a 1,000-volt rating symbol. This symbol indicates that the tool in question has been tested and deemed up to the standards of the International Electrotechnical Commission (IEC), the American Society for Testing and Materials (ASTM) or the National Fire Protection Association (NFPA). Regardless of appearance, any tool that lacks a volt rating symbol from one of these organizations should be treated as unfit for use on EVs.
2. High-voltage multimeters
While multimeters are a common sight in service bays, most of the ones you're likely to come across aren't meant for high-voltage applications. This means that using one on an EV risks the possibility of an arc flash capable of destroying the instrument, sparking a fire or causing serious injury.
Fortunately, high-voltage multimeters are specifically designed to handle the amount of electricity EVs can emit. The NFPA classifies multimeters into four categories based on what locations they would be suitable to be used at. While most CAT III and CAT IV multimeters are more than capable of measuring EVs, fleets should still make sure to check that their voltage rating exceeds the voltage of whatever vehicle they'll be testing.
Additionally, technicians should make sure that anything that interacts with the multimeter they use is also certified for high-voltage applications. Probes, alligator clips and even the gloves technicians wear all need to be thoroughly vetted in order to ensure the safety of fleet personnel.
Looking to electrify your fleet?
Get up to speed on everything EVs by downloading our comprehensive white paper on fleet electrification.
Get your free copy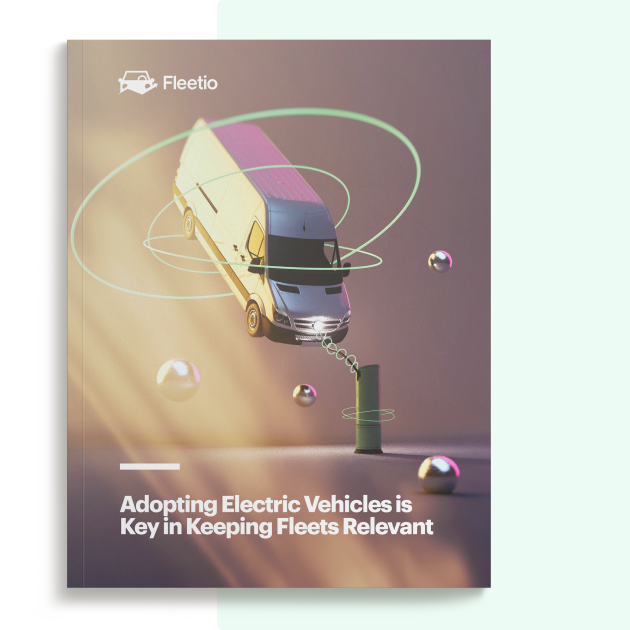 3. Heavy-duty/EV-specific vehicle lifts
A typical EV battery weighs 1,000 pounds, but one-ton exceptions are on the market. As a result, EVs generally weigh 20-30% more than their ICE-propelled equivalents. This considerable heft presents a maintenance challenge as many of the vehicle lifts fleets own today aren't rated for EV weight loads. On top of this, vehicle lifts designed for vehicles with ICEs often don't provide technicians with the requisite under-car access they need to extract EV batteries.
Thankfully, both EV and vehicle lift manufacturers have recognized these issues and are developing solutions. First, all major EV manufacturers have published guidance on how to lift their vehicles optimally. By heeding their recommendations on weight distribution best practices and space requirements, fleets can ensure the safety of their personnel and avoid any awkward troubleshooting.
And as for vehicle lift manufacturers, multiple brands have released EV-specific products onto the market. Designed to accommodate the weight and under-car design of EVs, these specialized lifts provide technicians with peace of mind while also giving them full access to whatever they need to inspect or work on. Additionally, while not EV-specific, there are plenty of "heavy-duty" vehicle lifts available that are more than capable of raising even the heaviest EVs.
Looking ahead: preparing your fleet for the switch to EVs
Finally, when it comes to adopting EVs, vehicle acquisition costs are only a part of the equation on what fleets will need to invest in. In addition to maintenance-focused tools and equipment, many organizations will need to install additional plugs and specialist sockets to accommodate on-site charging. Further still, many technicians will require additional training to be able to service EVs safely and effectively. Ultimately though, as EVs increasingly become the norm instead of the exception, these necessary adaptations will become easier to implement and more accessible to fleets of all sizes and industries.
And as organizations evaluate their best path towards electrification, fleet management software (FMS) can help. By providing fleets with complete visibility over their assets and expenses, FMS makes it easy for fleet managers to identify aging vehicles with suboptimal operating costs. Fleet managers can then use this data to justify the cost of purchasing replacement EVs to stakeholders and executive leadership. Once acquired, FMS further assists with EV fleet management by streamlining the process of creating preventive maintenance schedules.
---
Track all of your fleet-related expenses
Discover how Fleetio enables organizations to monitor their costs in real time through powerful reporting.
Learn more