Do you have a proper fleet vehicle disposal and replacement plan? Can you effectively determine the cost implications of maintenance versus replacement? These are just some of the questions to ask yourself when developing a fleet vehicle disposal plan.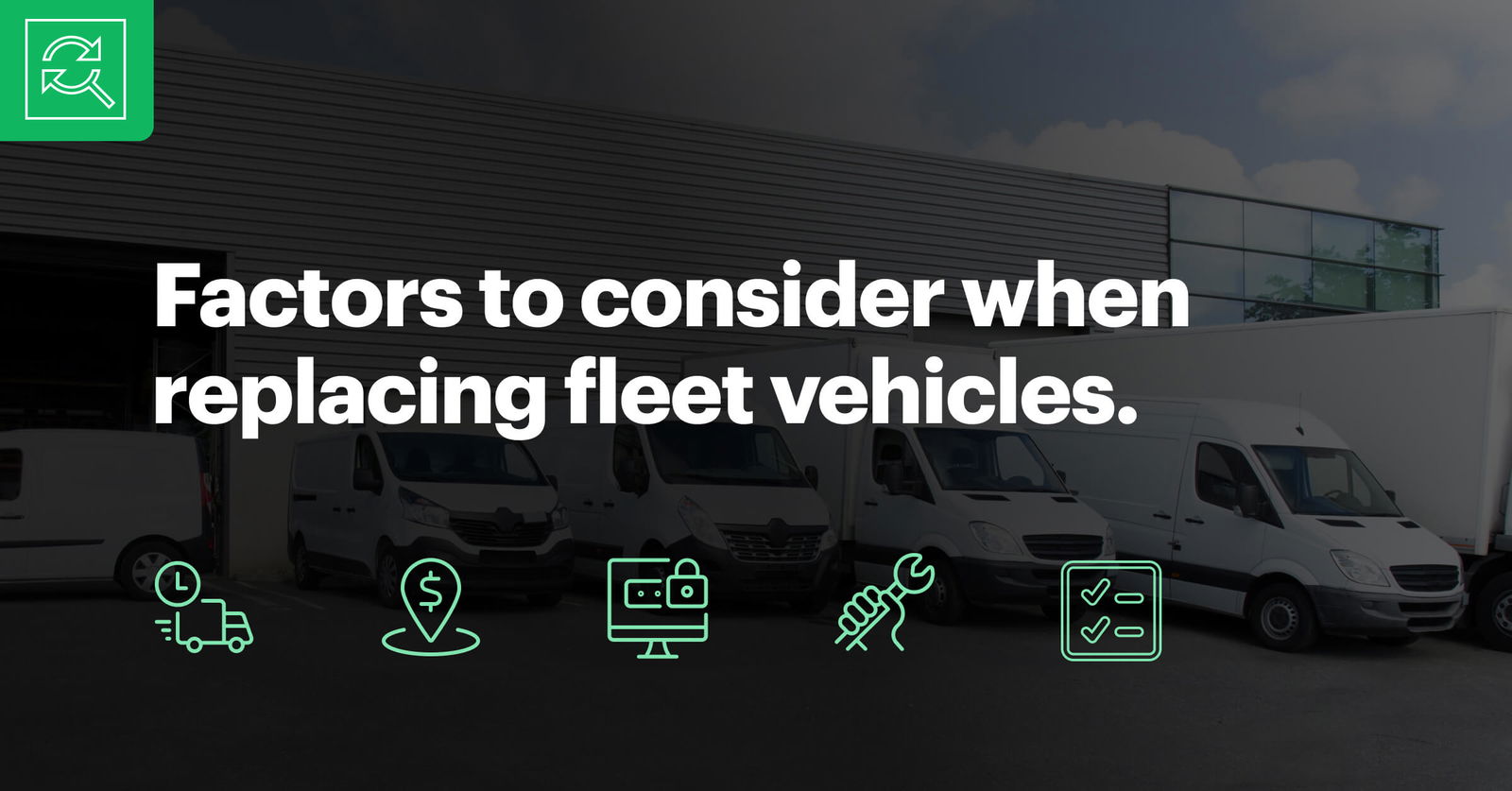 Creating a Fleet Vehicle Disposal Plan
Each day, your fleet vehicles serve as a reliable mode of transportation. They are the backbone of many businesses, and you need them to last as long as possible.
Although it might be hard to say goodbye when the time comes to replace fleet assets, you need a standardized disposal solution. Here are four aspects to include in your fleet vehicle disposal and replacement plan.
1. Implement Policies and Procedures
The first step in your fleet vehicle disposal plan should be to have a policy in place for submitting requests. You'll want to effectively communicate with your operators the policy details and procedures to follow for vehicle disposal and replacements requests.
One procedure that should be prioritized is having operators submit a request form. Your vehicle disposal request form should include:
The type of vehicle
The purpose of the vehicle
The reasons to replace a vehicle
The mileage and year of the model
VIN number and any other identification system used by your fleet
Fleet managers or appointed administrators should be the only ones able to execute the approval. Individual operators shouldn't have this authority.
This will allow you full control over vehicle replacement decision making while maintaining a budget. You'll be able to eliminate any potential discrepancies and prevent excessive replacements when maintenance repairs might have been the best solution.
2. Standardize an Approval Process
The clock starts once you've received a vehicle disposal request form. You're constantly finding solutions to avoid downtime and a prolonged delay in the approval process can leave a vehicle susceptible to additional issues.
To expedite the process, ask yourself some of the following questions:
What factors will you consider to determine if it's appropriate to replace a vehicle?
How will you communicate the decision to your team?
What are the possible lead times for replacing a vehicle?
Can you obtain a replacement vehicle before disposing of the older one?
How you structure the process might differ based on your organization or industry. Regardless, you should standardize the approval process and document it to keep your team informed.
Then, everyone involved will be able to make any necessary adjustments to ensure the vehicle switch goes off without a hitch (unless it's a truck, then you might want a trailer hitch for hauling).
3. Use Software to Track Utilization and Maintenance
You should understand a fleet vehicle's utilization before considering replacing it. Using fleet management software enables you to track assets and usage, including average miles driven per day. This visibility will help you make better-informed decisions regarding your fleet's need for replacement vehicles.
Additionally, tracking maintenance history can provide valuable insight when determining if a fleet vehicle is worthy of replacement. For example, a vehicle that is continuously in the shop, especially for a recurring issue that isn't a recall, might be advantageous to replace.
Identifying reoccurring maintenance issues on the same fleet vehicle is an integral component when assessing the replacement opportunity. Since vehicle replacement can be a substantial upfront cost, you don't want to overspend. In contrast, if a vehicle's repair costs are starting to pile up, it might be most cost-effective to replace it.
Adopting fleet maintenance software like Fleetio is the best solution to manage this. The system will automatically calculate the total cost of ownership for each vehicle, allowing you to analyze the results in an intuitive dashboard. Leveraging this data will allow you to make the most financially prudent decision for your business.
4. Decide Where to Sell Old Vehicles
Assuming you own the fleet vehicle, you'll want to have several options available to sell it. Which option you choose will depend on what is more important, receiving funds quickly or retaining as much return as possible?
Similar to personal vehicles, you'll receive top dollar selling to an individual. However, that might only be feasible if you're replacing one fleet vehicle and could take months.
Some fleets develop great relationships with local dealers. After years of doing business together, some dealerships might be willing to give you a very generous offer on a trade-in knowing you'll be a dedicated customer for years to come.
When you're looking to recoup funds quickly, auction houses might be a great option. These places pay fleets for their used assets, and then the auctions sell them to dealers or even the public. Although you'll receive funds for assets quickly, you'll sacrifice the total you might have received in exchange for the convenience.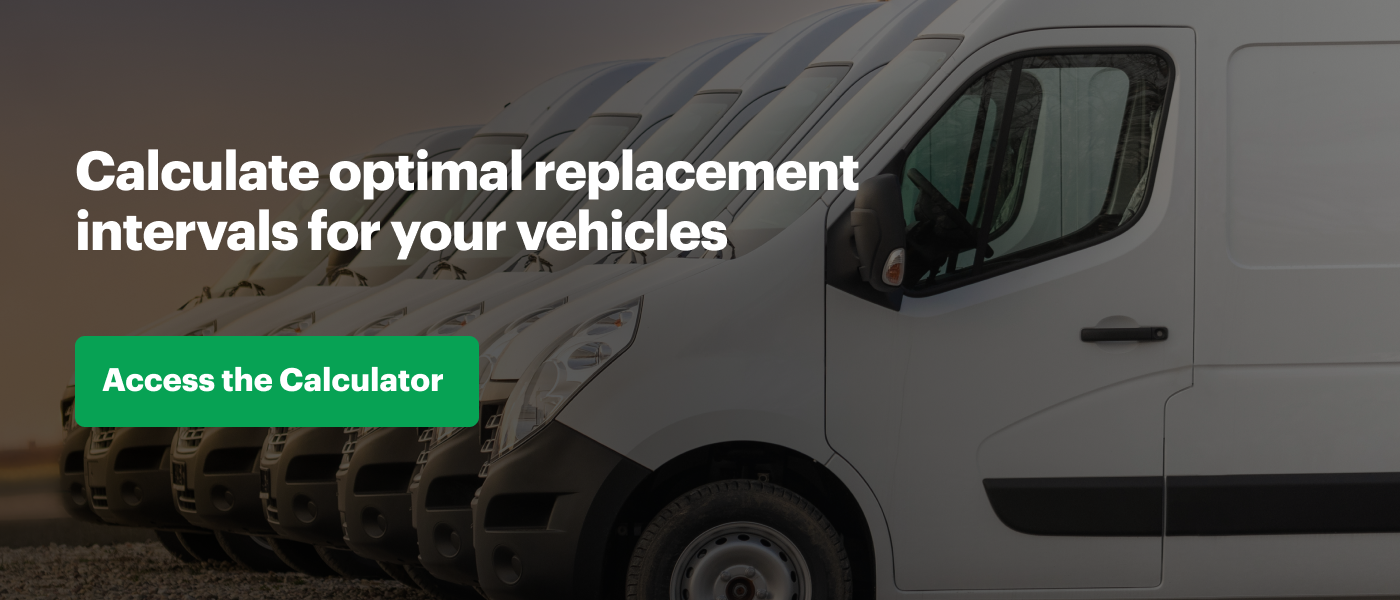 If you manage a school fleet with multiple districts, you have the option to transfer the vehicle to another school that might not use the asset as often.
Pro tip: be sure to have your fleet vehicle detailed and in the best shape possible before you decide on a selling option.
---
Fleetio enables you to easily track fleet vehicle maintenance and total costs to make the most-informed disposal and replacement decision. Start your free trial or request a demo today!