In our conversation with Chuck Metoyer, fleet manager at Abt, one of the things he continually emphasized was the importance of keeping employees properly motivated with rewards and light competition.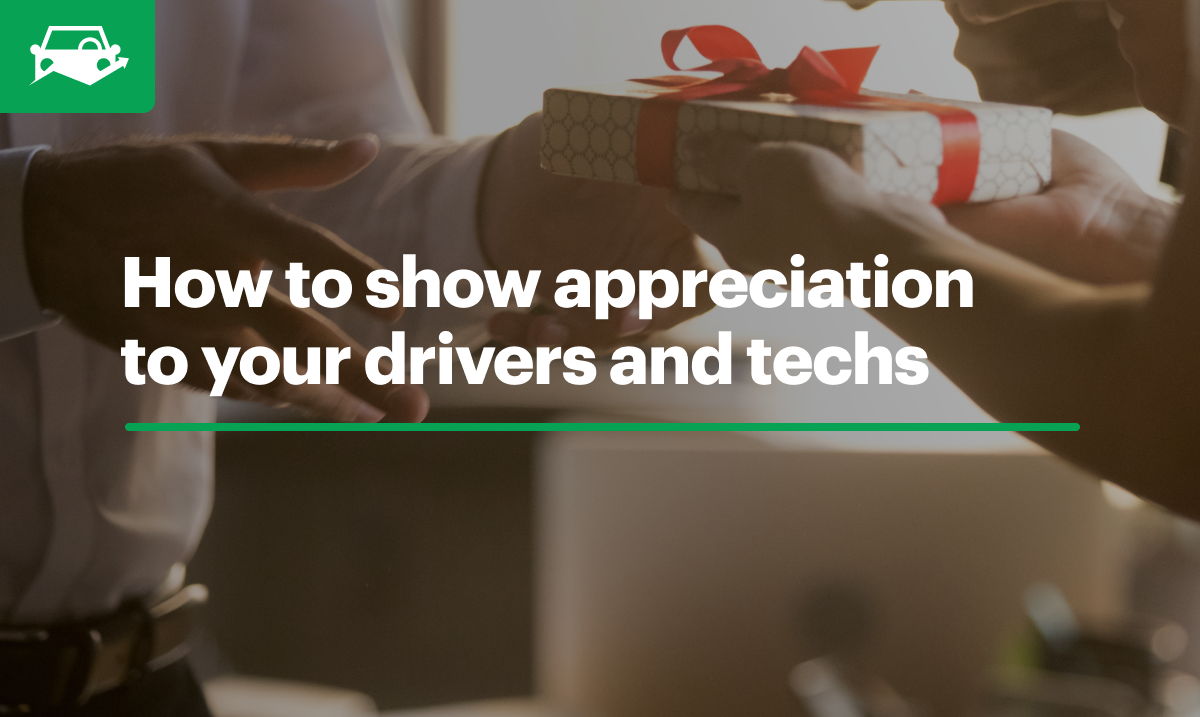 For Chuck, that looks like regularly awarded bonuses for his fleet technicians that encourage timely, thorough work, while setting a benchmark for improvement that doesn't penalize existing benefits.
"Money talks, right?" Chuck said. "Around here, every employee is on a bonus fund. What we try to do is: If you do a good job, you get an additional amount inside your bonus. If you're a person that doesn't produce, you get less in your bonus. And you kind of use that number at the end of each quarter as a report card. It keeps the guys from thinking, 'Eh, I don't feel like working on this today. Let me just ship [this repair] out the door.'"
As you approach the end of the year, you might have bonuses on the brain as you look for new strategies to boost company morale, avoid the pitfalls of turnover, or just show your drivers and technicians some genuine appreciation. Recognizing your employees' excellence with well-guided efforts can be a great way to improve driver retention and demonstrate to them how important you believe they are to your operation.
If you don't have a current retention program, these suggestions can serve as a great first step, but you'll want to build out a full plan so your staff can feel the love year-round.
1. Performance-Based Bonuses
As Chuck stated, money can be a great motivator to increase positive output. Giving bonuses based on clearly defined metrics for each employee can be a great way to distinguish good performances and give a goal to employees that might not be earning the max bonus that they could be.
It's important that you have a clear standard against which your staff is being measured so they know bonuses are being fairly awarded. For drivers, you can use data imported from telematics devices to gauge their overall safety and job completion, as well as how well they complete regular tasks like inspections. For technicians, you can do as Chuck does and track factors like service hours and services completed to gauge productivity.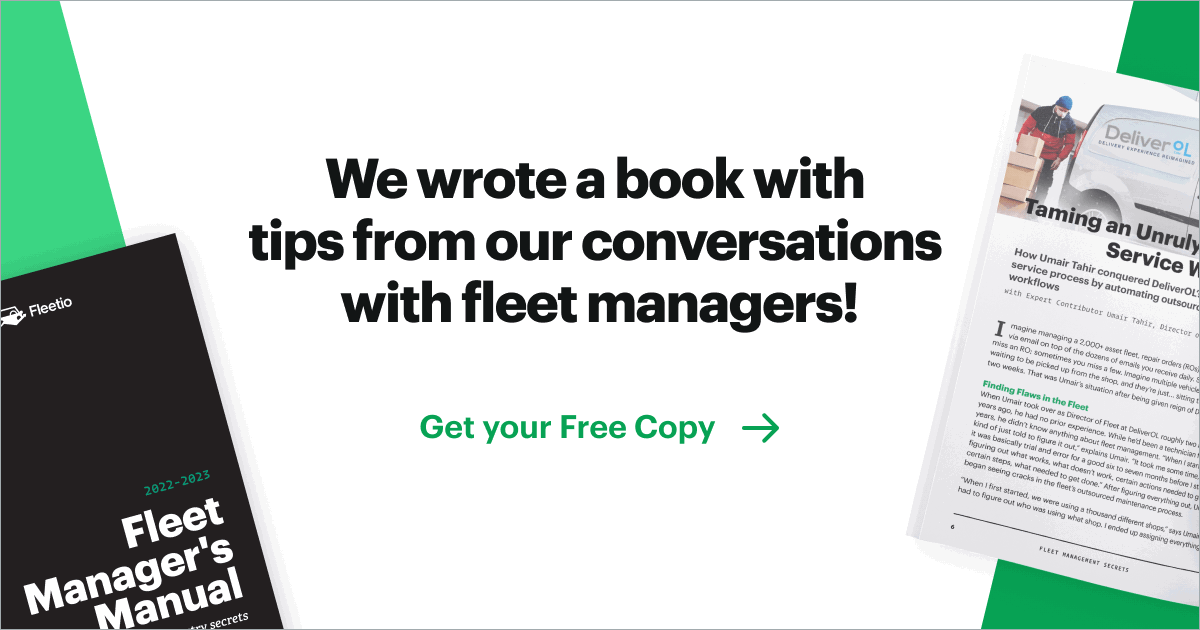 2. Paid Time Off
To say it's been a rough couple of years for a lot of people would be a severe understatement. There's a good likelihood that your employees would be incredibly thankful for the gift of some well-deserved time off to spend with their families or simply recuperating for the year ahead.
This doesn't mean just encouraging them to use the time off they already have – consider an extra measure of giving an additional day or two of PTO to your team to show that you value them outside of their productivity at work. This can be easy to arrange if you know your company experiences some downtime around the holidays, but if you're required to operate through the holidays, granting a few extra hours of PTO to be used at the employee's discretion can be just as effective.
3. Matched Donations to Charities
Many people have a cause that holds a lot of personal significance to them and choose to show their support through charitable donations of both money and time. Offering to match a donation to a charity of an employee's choice can be a great way to encourage generosity company-wide while also signaling to employees that you value the things that are important to them.
You'll want to be sure to set a benchmark of what qualifies as a charity or community service fund – Guidestar is a great resource for vetting a 501c(3) – as well as specifying requirements for employee donations. For example, if an employee donates $50 to a local organization, you can agree to match that dollar for dollar, or you can set aside $100 for each employee to claim for the charity of their choice regardless of the amount they choose to donate.
You can also choose to collectively donate to a single organization on behalf of the company and match your employees' contribution with a corporate donation as well.
(P.S. Matched giving is something we really believe in – we do it here at Fleetio!)
4. Company Gifts
Giving thoughtful, useful company gifts can be a great celebratory means of wrapping up a year. You can opt for branded merch (we love our Fleetio sweatshirts, for sure!), endlessly usable gift cards or more personalized gifts if you know your employees well.
Be careful with this tactic though, as it can come off impersonal and trite if it's not done with intention. To avoid looking like you're just checking a box, try to put some thought into what your employees would actually appreciate or be able to use. You can even offer options for them to choose from, or give them a budget to select their own gift.
---
Want more advice on how to improve your fleet management skills? We offer a ton of content that can help you become a better fleet manager, on topics ranging from budgeting and data tracking to leadership and interpersonal skills.
Sign up for our email list to stay up-to-date!