Scan QR codes with your mobile device's camera to quickly and easily check in/out job-critical assets from anywhere!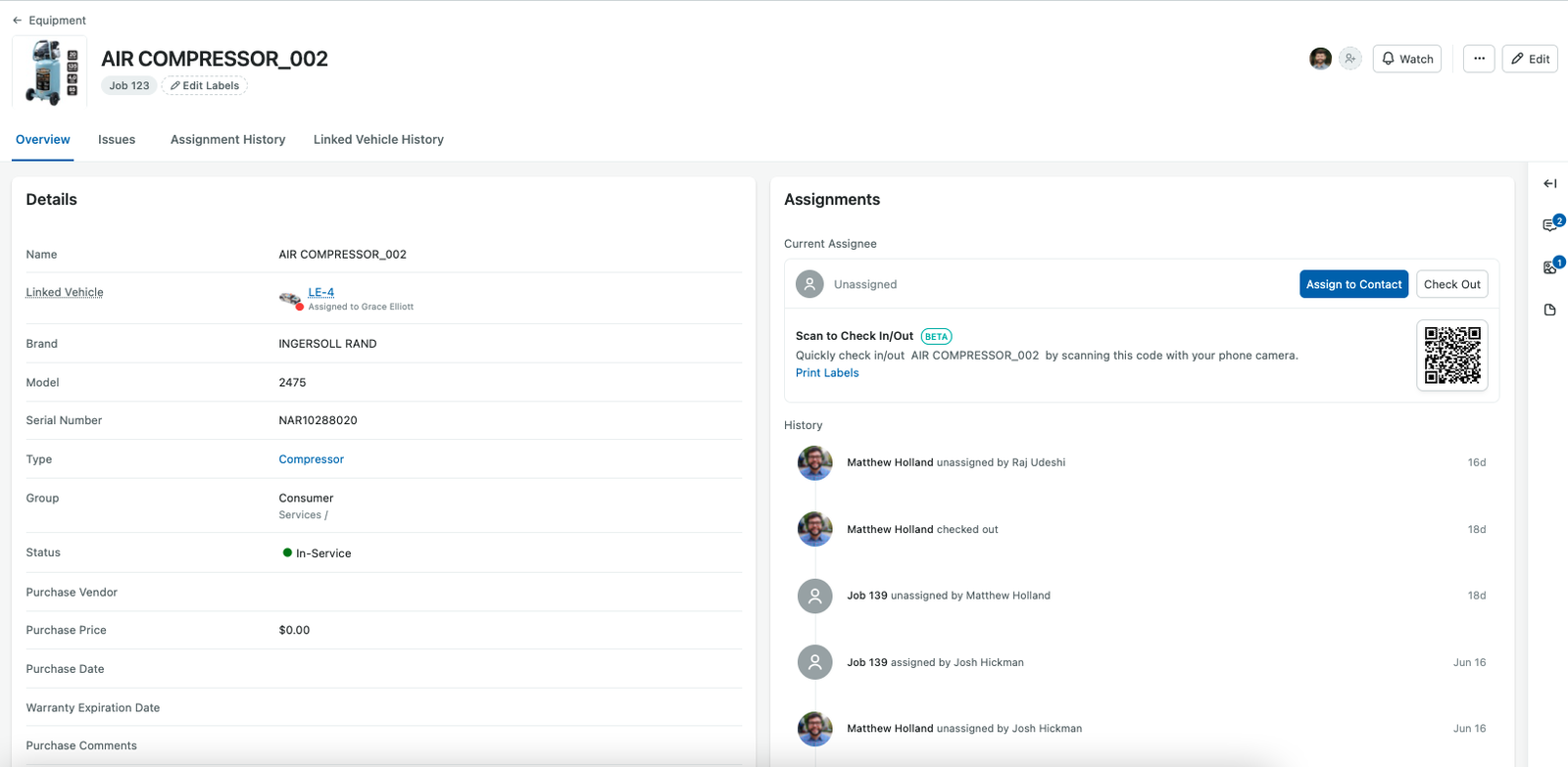 With the goal of making Equipment Management even easier for you, we are excited to announce in-app QR codes!
Equipment Management QR codes enable you to use your mobile device to simply scan a QR code and start managing your equipment! This allows you to scan an equipment asset's associated QR code directly from your mobile device's camera app so that you can instantly conduct actions on that equipment.
In this first iteration, you can Check In/Check Out equipment as the primary action. This will maximize productivity with a simple check out solution and enable you to gain real-time insight into equipment usage across your fleet.
You can also print QR codes directly from Fleetio or export the encoded data and order labels from a third party label printing service. This will ensure that the correct equipment asset is being viewed when scanned directly from the Equipment profile. In the coming weeks and months, we will be releasing additional functionality to these codes where you can ultimately gain better control over your assets.
We are always looking to simplify your day-to-day fleet operations and as we continue to release additional enhancements to Equipment Management, we'll be sure to keep you posted!
To learn more about Equipment Management QR codes, check out our recent Help Center article and as always, feel free to reach out to us if you have any questions or feedback! We're always looking for feedback to make managing your fleet a breeze!
---
Start your free trial of Fleetio or request a demo today to begin centralizing your fleet data, manage maintenance efficiently and control your total cost of ownership!