We've released Issue Management in Fleetio Go 4.1 to help you track, manage and resolve Issues with your small equipment and power tools!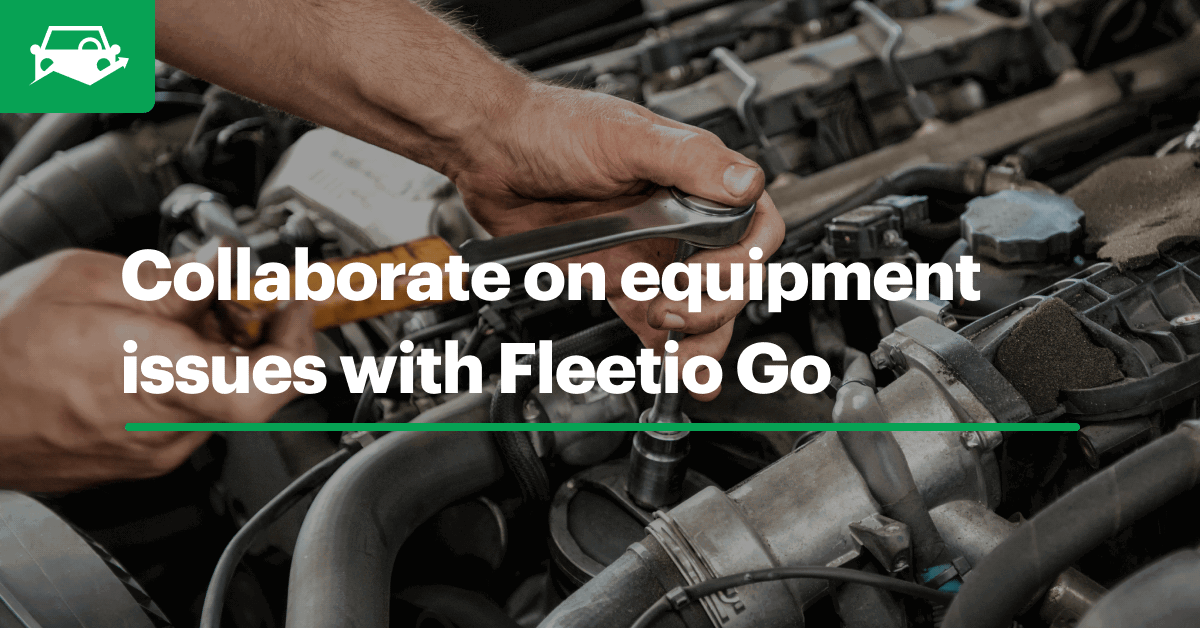 Staying on top of all the critical assets that make up your fleet can be difficult. Fleetio Go allows you to effectively manage the health of your fleet assets from anywhere. Your entire team can leverage Fleetio Go, our fully native mobile app for iOS and Android, to centralize critical fleet data and easily collaborate on maintenance issues to ensure your fleet is running smoothly.
We're excited to share Fleetio Go 4.1 with you! There are several enhancements that come with Fleetio Go 4.1 - one of them being Issue Management for small equipment and power tools!
Manage Issues on Job-Critical Equipment
Whether the spark plug on your mower is out or your generator is faulty, Fleetio Go now allows you to track, manage and resolve Issues on all small equipment and power tools from anywhere. Simply add an Issue to an Equipment asset just like you would for a Vehicle, and fill out all of the necessary details so that collaborators can gain visibility into the defect and get it resolved.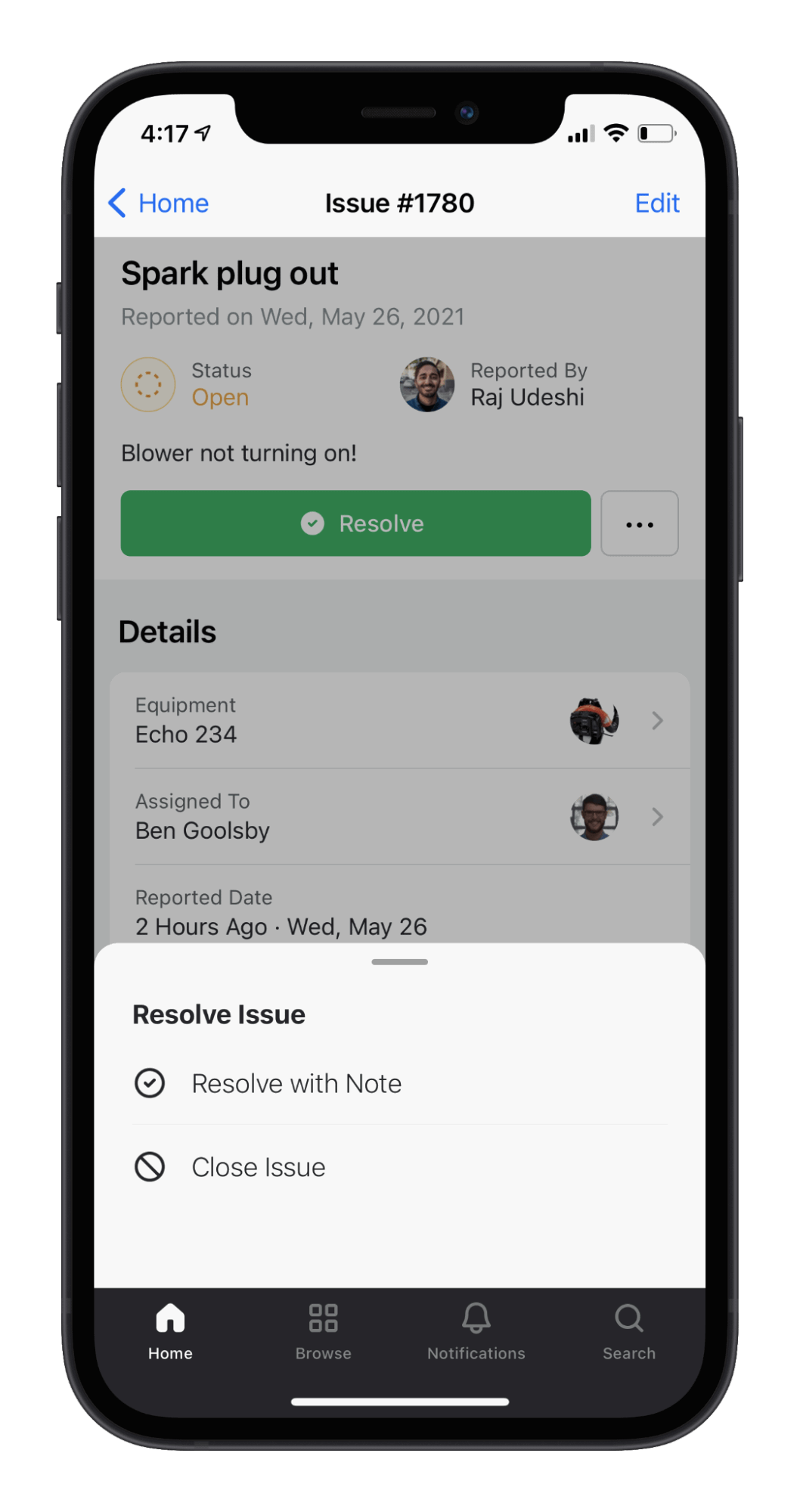 As you add Issues, you can track critical details such as: date reported and due dates, severity rating, comments, photos, documents, assignment history and much more. You'll also have access to a detailed timeline of all activity related to that Issue so you'll understand where it is in the resolution process.
Once an Issue has been created, you can update the status to track it through resolution. If a resolution is scheduled, you can update the status to inform all Watchers/Contacts related to that Issue. Once maintenance has been completed, simply resolve the Issue with a note to inform collaborators that it is resolved and ready to use in the field!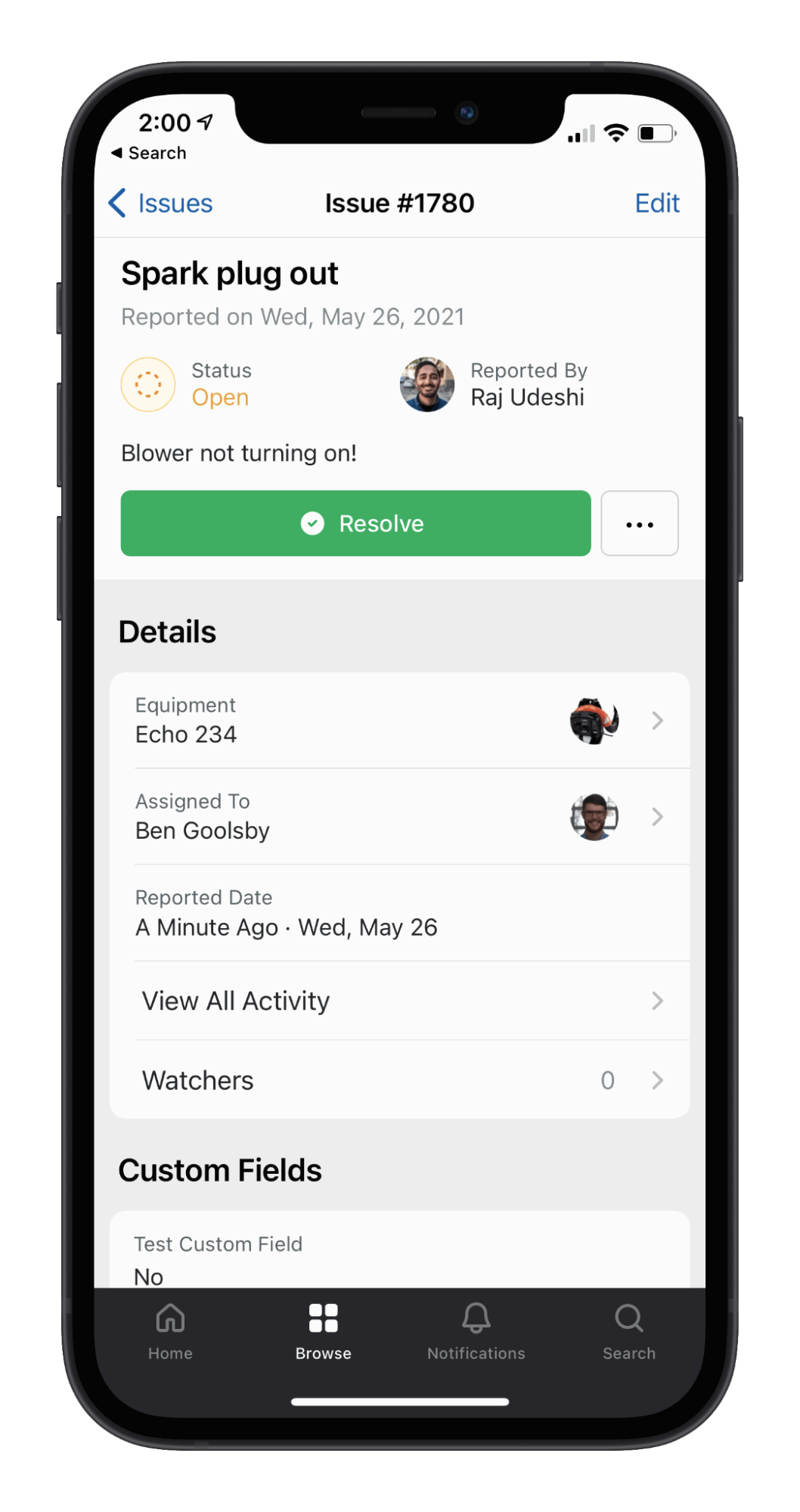 What Else Is New in Fleetio Go 4.1?
You can now view external repair orders that need approval directly in Fleetio Go. This allows you to see which Maintenance Shop Integration repair orders need attention right now, no matter where you are. Fleetio Go shows each repair order in this status on the Home screen and links directly to it in Auto Integrate so you can approve or reject work quickly and easily. You can also now see Pending Service Entries in the service history for a vehicle as well.
At Fleetio, we believe your fleet management software should be able to keep up with your fleet's constantly changing needs. The new Fleetio Go helps everyone in your fleet stay focused, no matter where their day takes them.
---
Fleetio Go is where fleet management happens. Download the latest version today.