Fleet fuel cards aren't just useful for discounts and perks – they also provide insight into fuel costs and allow you to better manage and control expenses.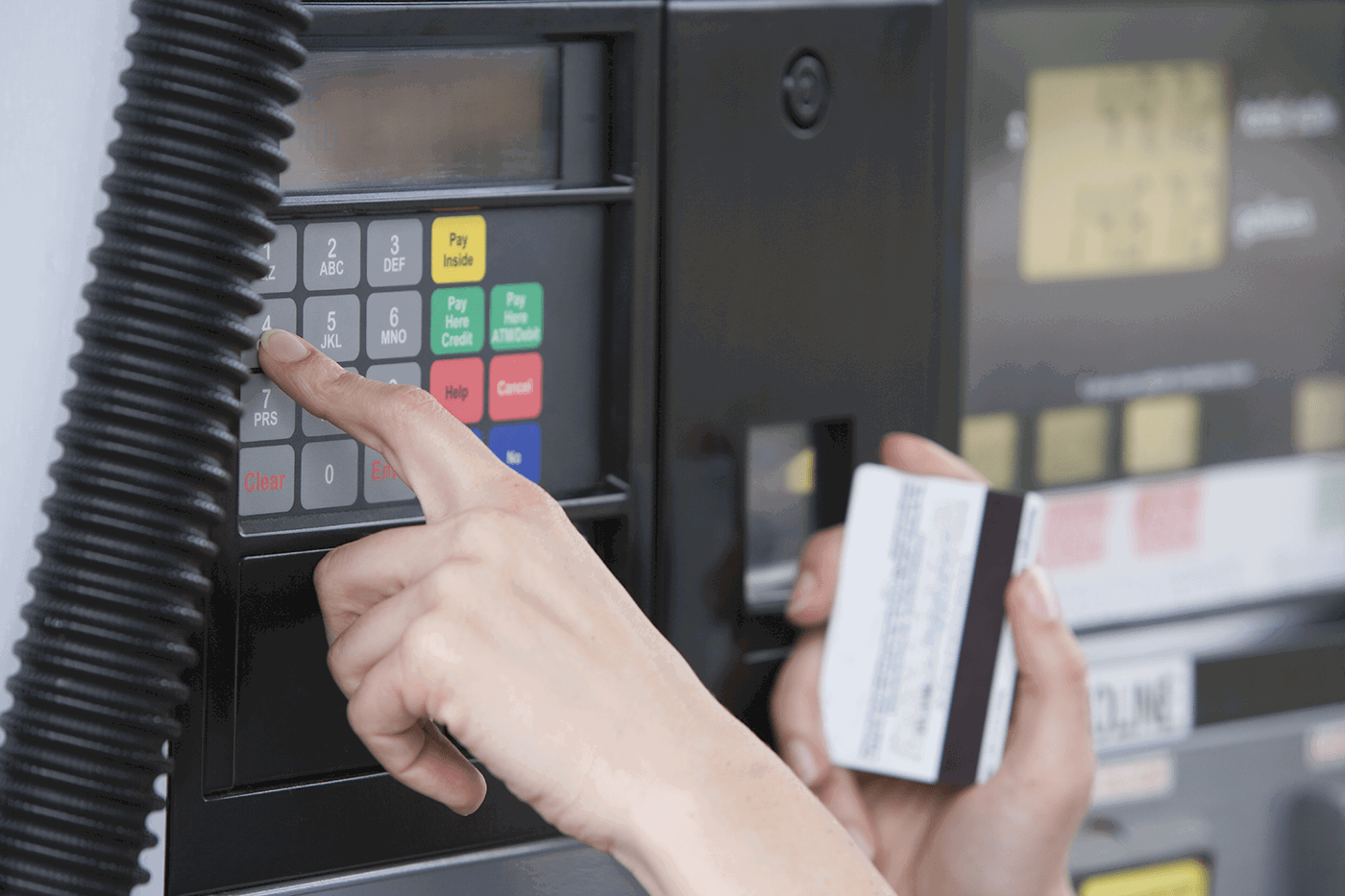 Fleet Fuel Card Benefits
An effective fuel management system involves being able to closely track and manage fuel costs. Fleet fuel cards are some of the best tools for fuel management because of the amount of data they collect.
Fleet fuel cards give you access to data like odometer readings and miles per gallon (MPG) as well as helping you take steps to avoid fuel fraud. The best way to leverage this data is by connecting it to your fleet management software.
Integrating a fleet fuel card with fleet management software allows you to seamlessly access all of your fleet data in one place while automating things like fuel cost calculations.
Let's take a deep dive into some features of fleet fuel cards, how they integrate with fleet management software and discuss some of the best fleet fuel cards available.
Automatically Track Fuel Cost and Data
Fuel cards, like credit cards, have the ability to store information on every purchase. What makes fuel cards unique is the amount of data they store. Fuel cards automatically store data including:
Number of units (gallons/liters)
Cost per unit
Fuel grade
Odometer reading
Driver ID number
Time of day
When you connect your fuel card to your fleet management software, you can get a comprehensive look at your fleet's overall fuel spending and track your assets in real-time.
Tracking metrics like cost-per-mile and odometer readings allow you to easily analyze expenses. Leveraging this data is a great first step in cutting your fuel expenses.
Eliminate Data Entry
Manually entering fuel receipts each day is tedious and prone to error. Receipts are easily lost, and drivers may enter invalid numbers.
Integrating fuel cards into fleet management software ensures all transactions are automatically downloaded each day, allowing you to quickly see fuel metrics.
Protect Your Fleet From Fuel Fraud
No one likes to talk about it, but one of the larger issues fleet managers face when it comes to fuel expenses is fuel fraud. This can be through misuse, such as filling up a personal vehicle, or through slippage, when drivers purchase personal items along with their fuel.
Fleet fuel cards are the best way to combat fuel fraud. You can set driver restrictions and purchase limits to control fuel expenses.
For example, you may choose to only allow fueling between the hours of 8 AM-5 PM Monday through Friday with a 50-gallon limit. This way, you can control driver spending, reduce fuel fraud and stay in your budget.
Cut Expenses with Fleet Fuel Cards
Fuel accounts for over 70 percent of overall fleet expenses. Fleet fuel cards provide plenty of discounts and rebates, and every little bit helps. Most importantly, finding the right fuel card for your fleet allows you to access a large amount of data for you to better analyze and control your fuel expenses.
The ability to leverage fleet fuel card data through fleet management software allows you to take control of your spending.
Setting purchase limits doesn't just protect you from fraud, it also cuts down on overspending. Fleet fuel cards allow you to set purchase limits, so your drivers can't go over their daily budget.
When you connect your fuel card to fleet management software, all of your fuel transactions are downloaded daily. Having up-to-date data eliminates the possibility of overlooking any expense issues for weeks or months at a time.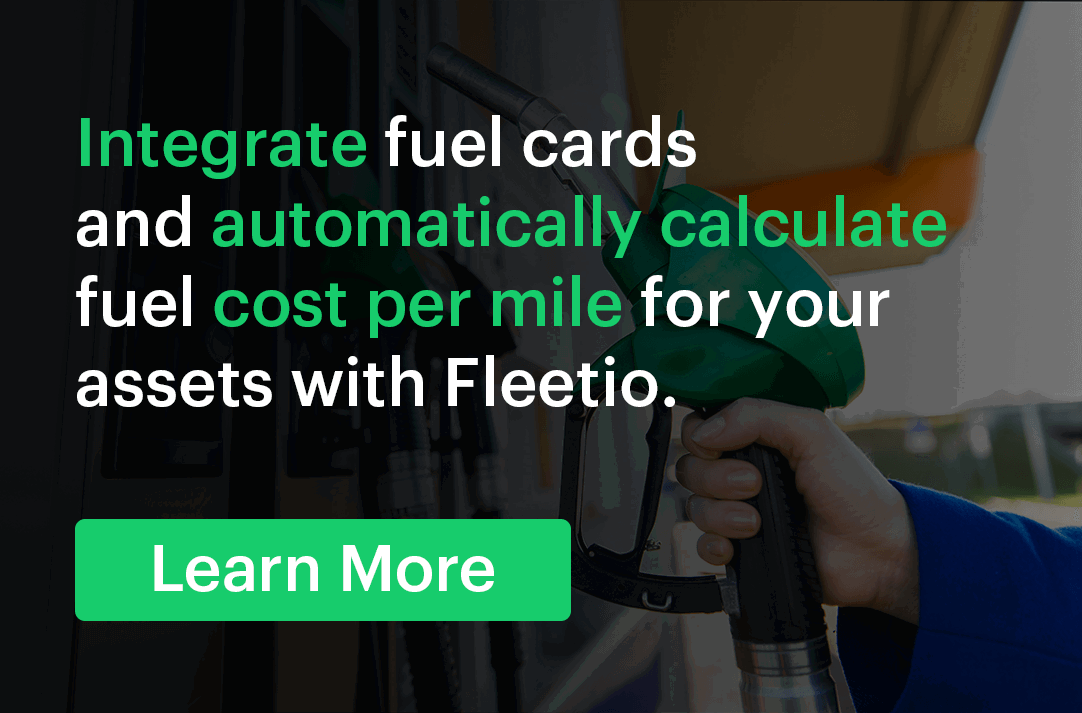 Best Fleet Fuel Cards
When selecting the best fleet fuel card for your company, certain features will be more important than others. Below, we've detailed some popular choices, many of which integrate with fuel management systems.
WEX
WEX is one of the most widely available fleet fuel cards with coverage at 95 percent of U.S. retail fuel locations and 45,000 maintenance locations. WEX has fuel cards for small businesses, government fleets, large fleets and the over-the-road trucking industry.
The WEX Fleet Card has the capabilities to cut 15 percent of your fleet management costs through rebates and leveraging data to find cost savings and identify overspending.
WEX can be easily integrated into your fleet management software. Data from each transaction is automatically uploaded into your fleet management software, allowing you to access your data in a centralized location.
Comdata
Comdata is a popular option in the fleet industry with coverage at thousands of locations across the U.S. Its cards easily integrate with your fleet management software and other trucking apps.
Comdata offers many great tools, including its FleetAdvance mobile app for drivers to find the lowest fuel prices in the area. With its enhanced controls, you can authorize one-time or emergency purchases to better support your fleet.
Fleetcor
Fleetcor is a leader in the commercial payment industry and houses many popular fuel card brands. Some of its offerings include Universal Premium, BP Business Solutions, Chevron and Texaco Business, ARCO and Fuelman.
Most of its cards are great options for small to midsize fleets, and the Universal Premium card is popular with larger fleets.
Each option has its own benefits and controls, but a common trait is the amount of savings and discount programs they offer and overall ease of use. These cards are all data-focused, and they easily connect with fleet management software.
Other Fuel Card Options
Shell offers three types of commercial cards for fleets. The Shell Fleet Navigator® has the most features of the three, making it ideal for small to midsize fleets. It is accepted at 14,000+ Shell stations, most other fueling stations across the U.S., and participating Jiffy Lube locations.
The Pilot Flying J Fleet Card provides many benefits to its customers including flexible billing dates and additional credit. These cards are a good option for over the road (OTR) trucking fleets, due to the many added benefits for drivers at its locations.
While Shell and Pilot Flying J commercial cards are not currently integrated with Fleetio, you can suggest a fuel card integration here or check to see if your fuel card is currently integrated.
---
Start your free trial of Fleetio or request a demo to see how fleet fuel card integration can cut your fuel expenses!