We know fleets face a multitude of challenges, some unique and some endemic to the industry. That's why we enlisted the help of industry experts to address the most common challenges fleets face and ways to navigate them.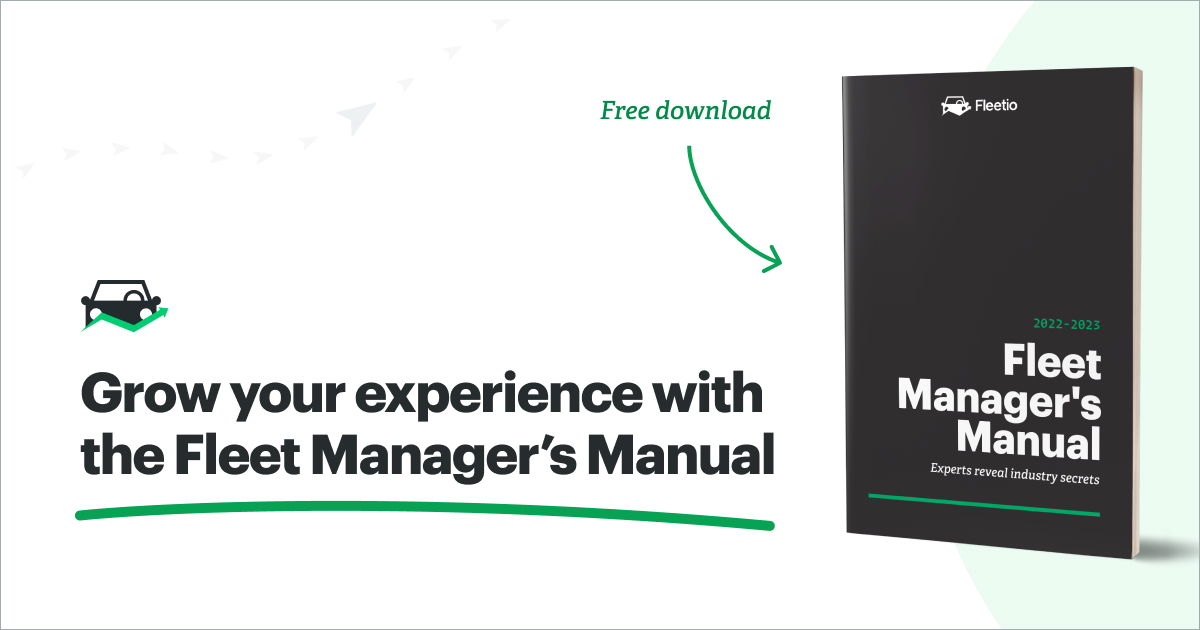 Fleet Manager's Manual
As a company that builds a product to support fleets, we rely heavily on customer feedback to ensure the product is doing exactly what customers need it to — which means we talk and collaborate extensively with fleet managers and owners regarding any problems they're running into or challenges they're facing. From these conversations, we learned that there are a lot of commonalities between fleets' challenges regardless of the sub-industry (landscaping, HVAC, construction, etc.). Things like increasing safety, improving time management and strengthening breakdown planning often came up in conversations. We took note of some of the most common challenges across the fleet industry and reached out to a few experts who had fleet management tips pertaining to each specific challenge.
While talking to these experts, we found that most of them learned how to manage a fleet through trial and error after being thrust into the role — a situation many of you may be familiar with. In the Fleet Manager's Manual, you'll get to read their stories, learn some new fleet management best practices and gain access to free tools and resources.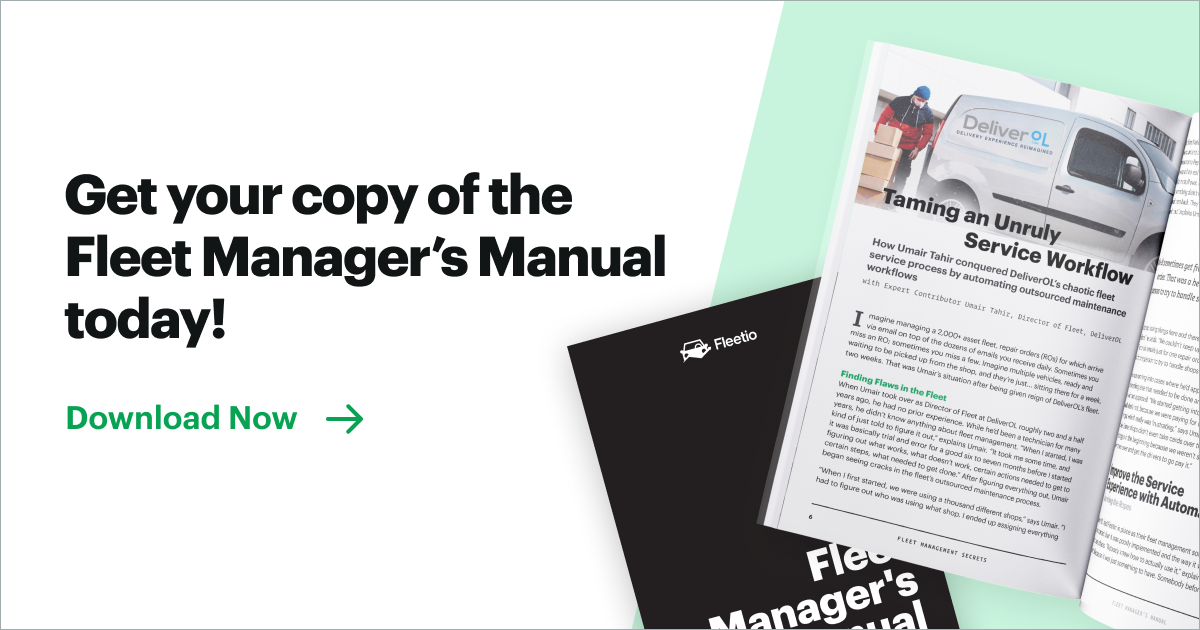 A Sneak Peek
Inside the Fleet Manager's Manual, you'll find information on:
How the right tools and incentives can boost fleet-wide productivity without sacrificing safety
Successfully adopting new technologies
Our full suite of customizable templates, from parts inventory to fuel logs
We think you'll find something of interest within the Fleet Manager's Manual no matter what you're looking for, but before you go, here's a word from Tony Summerville, Fleetio Founder and CEO:
"At Fleetio, our mission is to help organizations track, analyze and improve their fleet operations, and it's something our team works to achieve each and every day. Fleet management is about more than just the numbers, though. As a fleet manager, you're also managing people, time, safety and other facets of daily operations. That's why we wanted to put together a resource that discusses multiple aspects of fleet management. We've taken some of the most common obstacles fleet managers encounter and asked experts in the industry how they've overcome those obstacles to improve their fleet operations, and now we're sharing those insights with you in our inaugural Fleet Manager's Manual."
---
Ready to get your hands on the digital edition of the Fleet Manager's Manual? Get your free copy today!