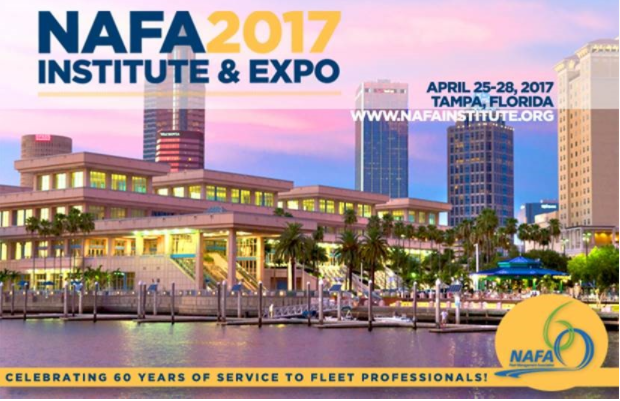 The NAFA Institute and Expo draws over 1,000 fleet professionals annually for four days of learning, problem-solving, networking and mentoring. NAFA 2017 I&E will be in Tampa, Florida from April 25 - 28 and this year they're offering fleet professionals a free pass.
NAFA I&E is one of the largest—if not the largest—events in the fleet management industry. During the four conference days, NAFA has over 40 education sessions and 700 fleet manager attendees at the Expo.
Get a FREE pass for you and your team to NAFA 2017 I&E
NAFA 2017 I&E is offering a free pass to the Expo and special events for qualifying fleet managers and fleet team members. This pass provides free access to the exhibit hall on either Wednesday, April 26 or Thursday, April 27 and free admission to the Keynote Address on that day.
What to expect from the conference
NAFA 2017 I&E will discuss a number of topics including fleet metrics, fleet driver safety and autonomous vehicles. The keynote speakers are Doug Keeley, CEO of The Mark of a Leader, and Lukas Neckermann, Managing Director of Neckermann Strategic Advisors. Keeley will discuss encouraging leadership among everyone in your organization and Neckermann will discuss the future of alternative mobility. Check out the full agenda of NAFA 2017 I&E here.
Don't pass up this opportunity to attend a portion of NAFA 2017 I&E for free and engage with hundreds of fleet managers and vendors. Learn more or register today for NAFA 2017 I&E.
We'll see you there! Stop by Booth 531 to get some Fleetio swag!