When outsourcing your fleet's maintenance, aligning shops with your expectations can improve collaboration to help cut down on problems like missed work orders and invoice issues.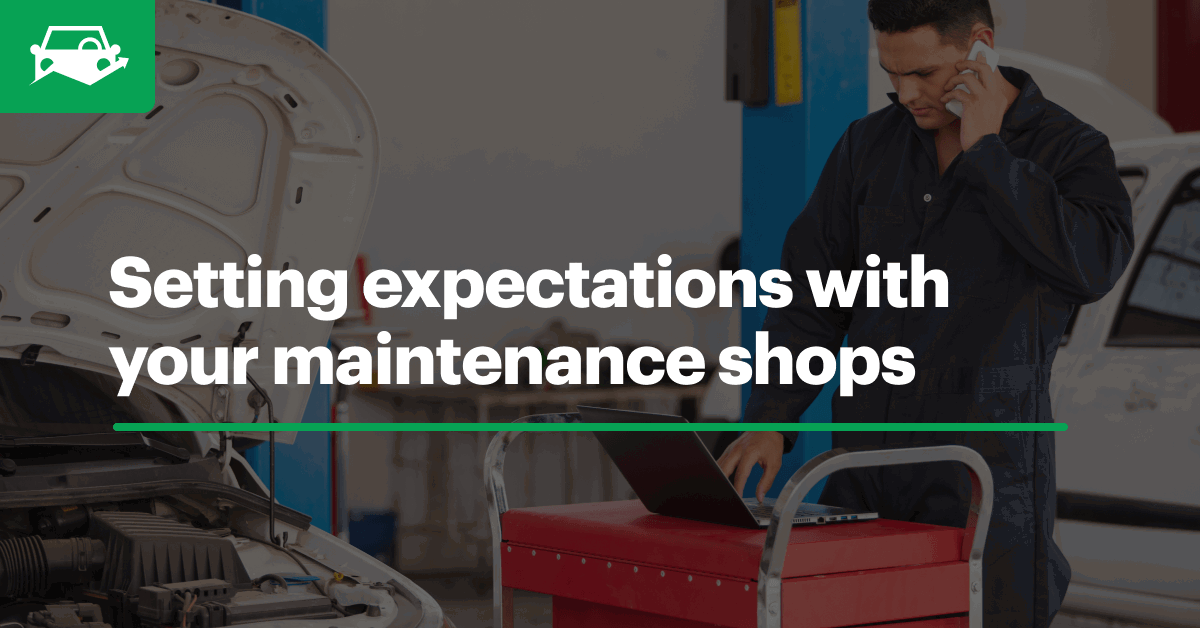 Creating an Environment Conducive to Collaboration
We often talk about the importance of communication across your fleet. This is because there are so many moving parts to a fleet — not including the actual mobile assets — that departments need to collaborate for the fleet to function optimally, and communication is the backbone of collaboration.
Say you need a back-up vehicle to fill in for Truck 7 because you're pulling it from its normal route to fill in at a jobsite. You email your dispatcher, who emails your secondary location asking for a spare vehicle, but somewhere along the line, an email gets lost in the mix. Now what? Well, maybe now you've got a day's worth of productivity lost, and a driver sitting around waiting because they have no vehicle. Of course, that'll probably never be your exact situation, but you get the idea. Fleet-wide communication is critical for your fleet to function at its best. So, why would you expect any less when it comes to your outsourced maintenance provider?
Setting expectations with your maintenance shops around communication can help reduce missed work orders and incorrect invoices while improving collaboration.
Limiting Communication Methods and Points of Contact
Simply being communicative with your maintenance shop isn't enough. It's imperative to set parameters around what methods of communication are acceptable, and who has approval to be a part of the conversation.
Method of Communication
If you're sending and receiving maintenance communications through multiple sources — emails, spreadsheets, faxes (they still exist!), paper invoices, etc. — there's a greater chance of things slipping through the cracks, something Umair Tahir, Director of Fleet, DeliverOL, knows all too well. Umair explains that previously, "Shops always called and emailed me stuff over. We started losing things here and there — papers got misplaced for work that was done. We couldn't keep up with warranty parts." To avoid these and other issues, Umair began using outsourced maintenance automation (OMA). "It streamlined everything; the work order goes to OMA, and you can see everything right in front of you. You can communicate back and forth with the shop right on one screen."
Umair uses Fleetio's OMA, called Maintenance Shop Integration, or MSI, to consolidate all the fleet's data in one platform for easy management.
Whether you choose text, email, phone or set up alerts through OMA, you can significantly decrease confusion and missed notifications by limiting methods of communication. Furthermore, consolidating all your shop communications to a single source makes it easier to find and respond quickly to documents, inquiries, service order requests and changes, vehicle status notifications and more.
Points of Contact
Method of communication isn't all that matters. Having too many people in the communication chain can be as chaotic as having too many backseat drivers in the car, if you catch my drift. Without one or two designated points of contact on both the shop's and the fleet's end, there's no telling who's getting what information, when—and by the time that information reaches you, you may have missed the fact that a vehicle has been ready to pick up for two days. By limiting points of contact between your fleet and the shop, you can ensure the right information is getting to the right person at the right time.
Approval Workflows for Improved Uptime
Another good expectation to set with your shop is the approval process. A breakdown in communication here can lead to unsolicited maintenance, mysterious charges appearing on your invoices and outright missed work. In Umair's case, he'd have instances when he'd approve an invoice, then the shop would see something else that needed to be done; they'd assume it was okay to do that work without approval. "We started getting into arguments about what's okay to do and what's not, because we were paying for unapproved work and so were the shops, which really was frustrating," says Umair.
If you already know that any time a vehicle goes in for an A or B Service PM, or that any time an invoice is $500 or less, you'll approve it, then set those expectations with your shop. Have those criteria — or other criteria of your choice — set up with your shop as auto-approvals to cut down on any confusion. This not only gives you time back in your day, it also decreases the chances of missed PM.
As for Umair? So far, he's seen success with the auto-approval route. After setting his chosen criteria for auto-approvals in his OMA, he saw quite a bit of issue resolution. "With OMA, whatever's approved gets done. If they do something else without your authorization, you don't pay for it."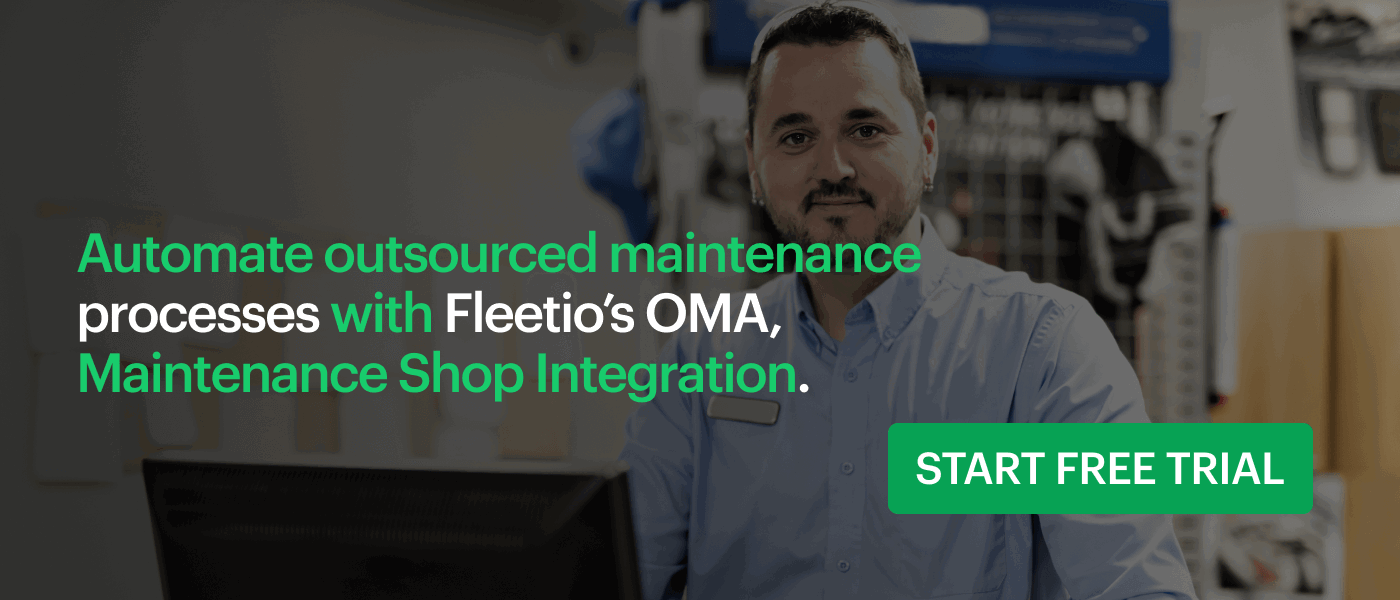 Powers Combined: OMA and Fleet Management Software
While you don't need OMA to establish your expectations with your shop, using it to streamline outsourced maintenance can make your job a little easier. With OMA, you can set specific prices and services for auto-approval, set vehicle status notifications to be sent to the individuals of your choice via your method of choice, consolidate communication and enjoy the perk of monthly billing.
When combined with fleet management software, OMA can help provide a more complete view of your fleet's health. According to Umair, "If we ever need to look up what was done on a vehicle, we can look at the vehicle in our fleet management software, go to where the repair orders are, and we can actually see everything that's been done. OMA put everything in one spot for us — everything — so we can see what our total fleet cost is and what each van is costing us. It's helped us a lot with headaches and downtime."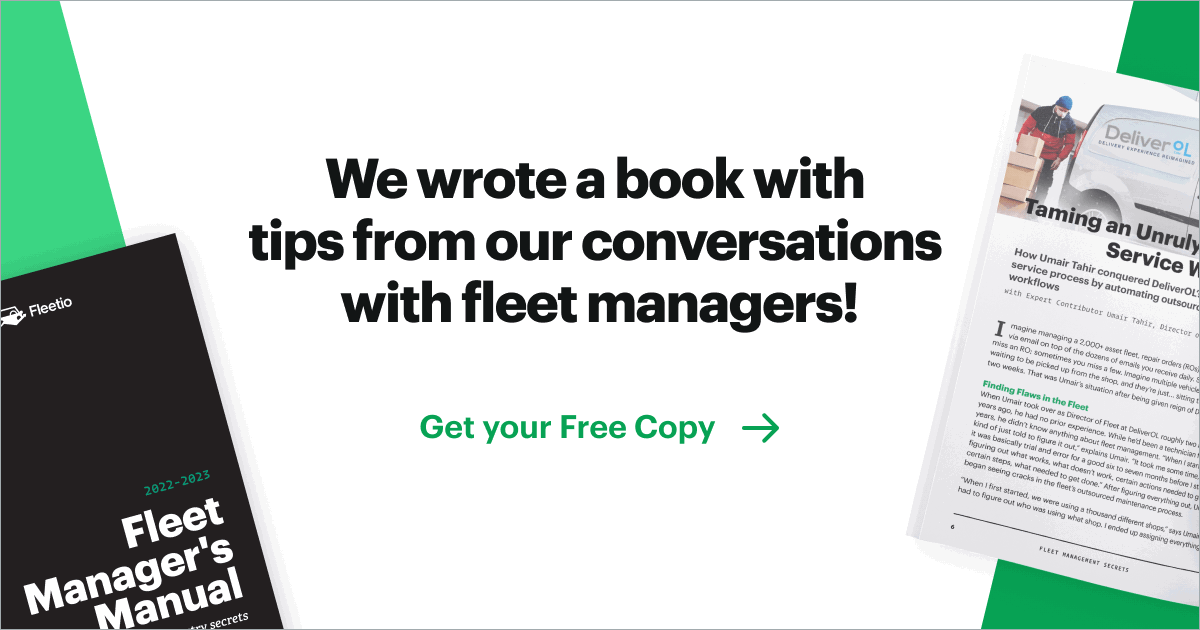 ---
Learn how Maintenance Shop Integration, Fleetio's OMA, can help you improve collaboration with your outsourced maintenance provider. Start your free trial or request a demo today!