The last two years have been unprecedented and challenging in all facets and industries of business, particularly for those managing fleets. With the escalating cost of maintenance and labor and rising supply shortages, it has been more difficult than ever to run and maintain an efficient fleet.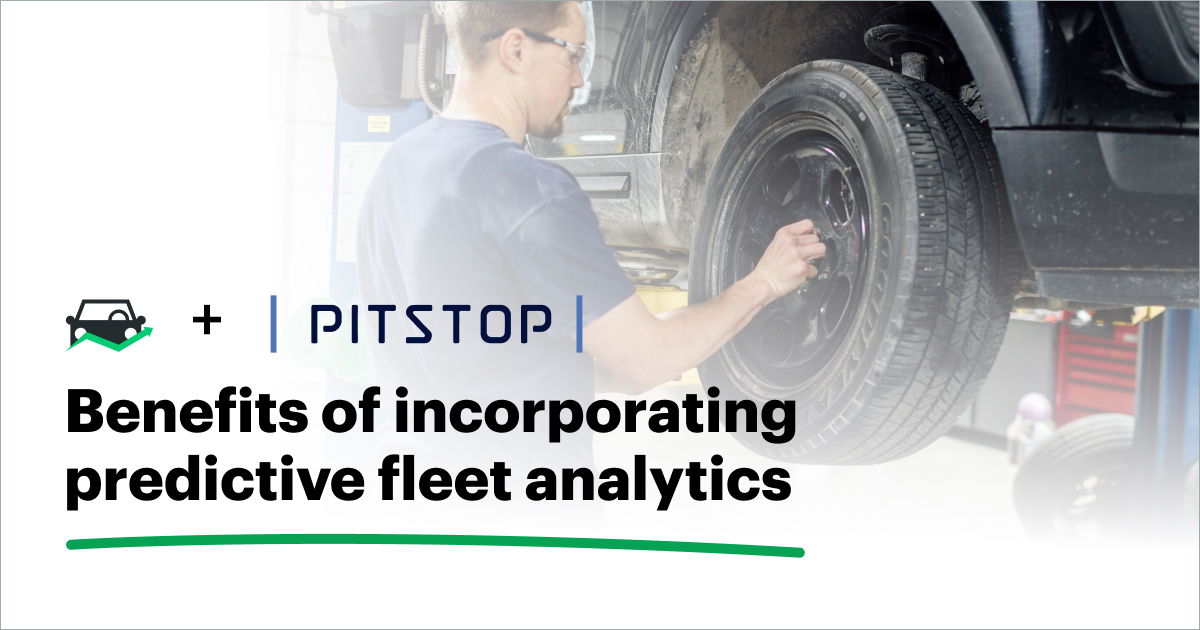 Of course, most current market factors, such as rising fuel costs, parts & asset shortages, inflation and price volatility, are outside the control of any fleet operation. But what if there was a tool to take back control?
Thanks to the progressive and innovative development of technology in the transportation industry, now there is a simple, affordable solution to solve the most common challenges faced by modern-day fleet managers. It's called predictive maintenance.
"How does Predictive Maintenance differ from what I currently have in place?"
Whether managing high costs, data overload, parts supply chain issues, or driver communication and retention, you now have the insights and resources to get ahead of market conditions and even the competition. All the while, you are maintaining your current workflow and other integrations.
Preventive maintenance (PM) is the maintenance strategy most commonly used right now. PM periodically takes your vehicle to maintenance based on time or mileage passed. However, many fleets notice significant inconsistencies in their PM schedule. Underperforming vehicles may be brought into the shop every 2-3 weeks. PM is designed to keep the vehicle parts in good condition but does not consider the state of a component or process. More often than not, fleets are encountered with over-maintenance, increasing maintenance costs and unexpected, prolonged downtime.
On the other hand, predictive maintenance (PdM) is a type of fleet maintenance solution that leverages real-time, customized telematics data to identify vehicle or truck failures before they occur. This allows you to focus on only the necessary information from the vehicles, saving time and money. PdM has many other capabilities to offer that benefit fleets, so let's jump into them.
Why should you care about PdM for your fleet?
Reduce Downtime and unexpected Breakdowns
The average fleet is increasing in age, with an average of 12.2 years, according to IHS Markit, and with older fleets comes more expensive maintenance. With predictive maintenance, you can identify underperforming trucks with potential battery and brake failures and non-safety-related maintenance tasks. This information is also beneficial for understanding your fleet's lifecycle when there is the highest economic benefit to transitioning an old vehicle out for a new one.
A predictive maintenance solution, like Pitstop, can cost as little as a cup of coffee for the driver once a month, and it often only takes one prevented breakdown to pay for the solution itself. The quick return on investment makes it an easy choice for fleet managers across the country.
Operational Efficiency and Driver Accountability
When it comes down to transportation, time is money. You want to ensure that you and your drivers maximize the overall fleet efficiency. Common inefficient activities and costly behaviors that you should avoid are:
Manually tracking things that can be tracked automatically
Poor communication between management and driver
Putting effort into manually producing reports that can be generated automatically
Failure to perform routine fleet maintenance results in equipment downtime
A PdM solution analyzes hundreds of thousands of vehicle data points, such as sensor data, driver usage, and other factors, and learns from monitoring vehicles across all asset classes to identify trends that have previously led to particular problems. Pitstop, for example, creates custom, automated reports based on this data so drivers can spend more time on the road.
Any anomalies with the vehicle components notify you in real-time of a potential problem weeks before it occurs so management can proactively relay that information to drivers.
Because your drivers are more involved in the care of their vehicles, driver retention is improved and they are kept safe through prevented accidents.
Easy-to-Use
The best part of a predictive maintenance strategy is that it doesn't have to replace your current workflow. In fact, because most fleets in North America already have a fleet management system in place, such as Fleetio, it is now effortless to add predictive maintenance software into your current system. This allows fleets to leverage the historical and real-time data that is already in place through their fleet management or GPS software. Customers of Fleetio can now reap the benefits of Pitstop and predictive maintenance through a unique integration to see streamlined and actionable predictive insights on their fleet within minutes.
Accessing and comprehending the breadth of telemetry data for managers to make informed business decisions is the future for fleet professionals, regardless of fleet size.
About Pitstop
Pitstop is a fleet maintenance platform that enables fleets to simplify their maintenance strategy by leveraging the plethora of data available from their vehicles. The easy-to-use platform predicts and communicates potential failures, assisting customers in decreasing downtime and expenses. Fault code alerts are prescriptive and filtered by priority to your fleet, recommending your action plan and avoiding data overload. Not to mention making the job of a fleet manager easier.
---
To learn more about Pitstop's predictive maintenance solution, check out www.pitstopconnect.com or email sales@pitstopconnect.com!