Fuel is the most costly operating expense for a fleet and in order to minimize these costs, we've released new alerts to help you stay on top of suspicious fuel activity.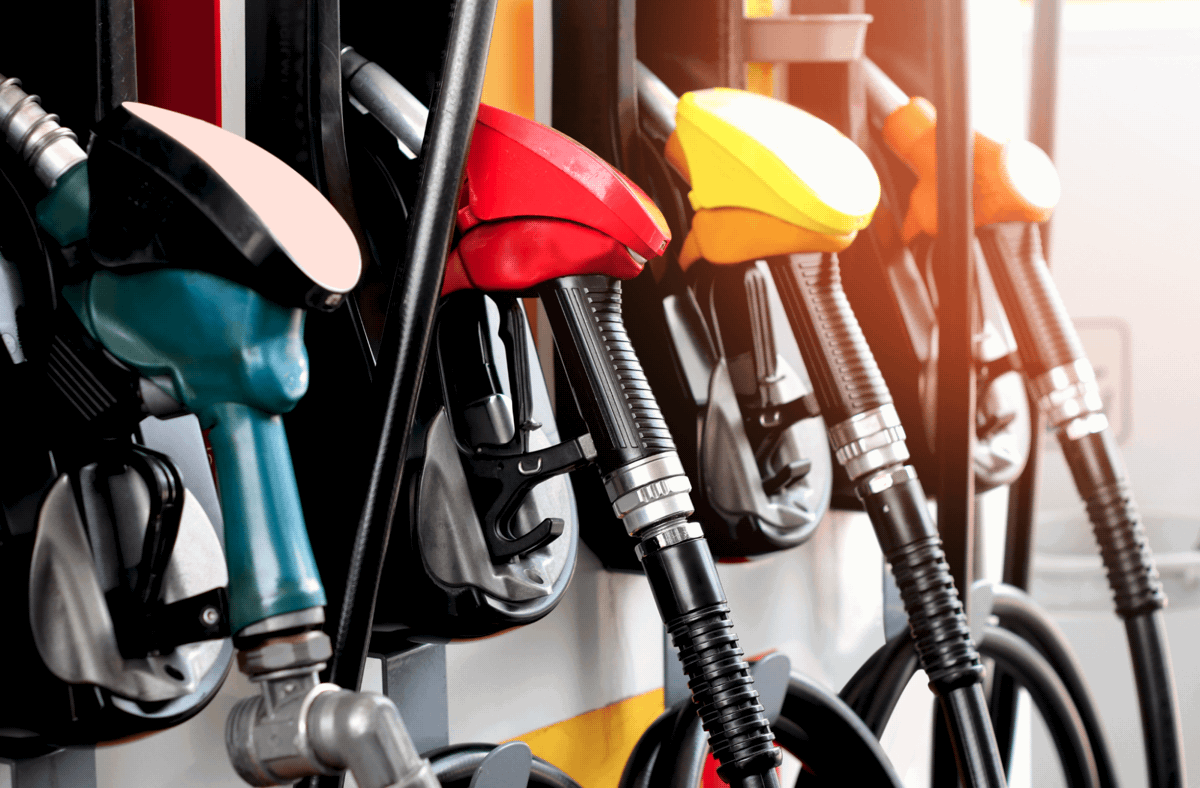 Containing fuel spend is a top fleet focus, especially with rising fuel costs across the country. In terms of operating costs, fuel represents an average of 60% of a fleet's total operating budget, making it crucial to manage this expense and keep costs to a minimum. With rising fuel costs and the average price of gasoline across the U.S. reaching above $3.00, it's also critical to gain insight into fuel theft that may be occurring within your fleet.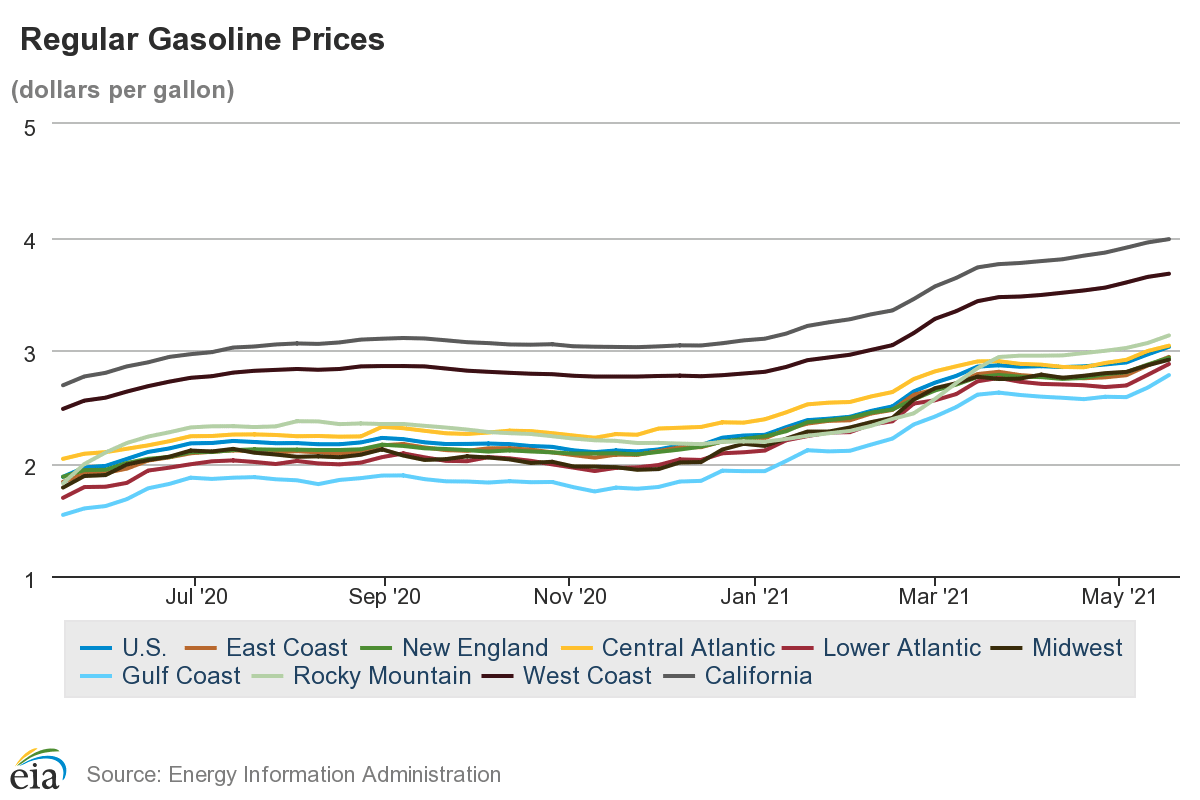 We've recently released two new alerts to help you combat fuel theft and gain control over your fuel costs. Easily choose to receive these alerts via Email and/or Push Notifications.
Fuel Capacity Alert
If your Ford F-150 fuel tank is only 26 gallons but you see that 38 gallons were filled - this can be a cause for concern. Now, you will receive an alert in Fleetio when the volume of fuel purchased is greater than the listed fuel capacity on your asset. Your fuel capacity is automatically imported when you use VIN Decoding. You can also manually enter this information as you add assets. These alerts will automatically appear on your Fuel Entry where you can investigate further!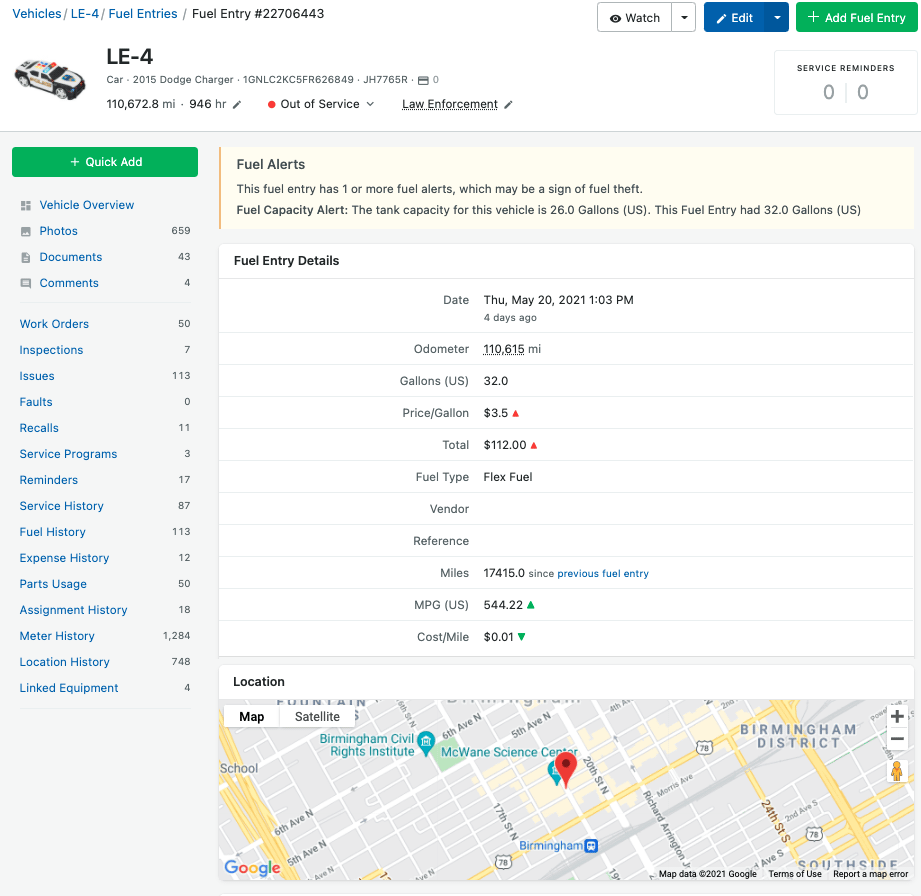 Missing GPS Location Alert
Receive an alert when Fleetio can not import location data from the integrated Telematics/GPS provider at the time of a transaction. This may indicate an operator unplugged the device before stealing fuel or simply be that your GPS device may be broken. Either way, you will now have the insight to take action! If you currently do not have a Telematics/GPS and fuel card provider integrated with Fleetio, check out our App Directory to learn more about how you can automatically capture telematics and fuel transaction data.
As a reminder, we've also renamed our "Fuel Location Exception" to "Vendor Location Alert". Vendor Location Alerts let you know if a fuel transaction occurs outside of a given radius from the fuel vendor and also requires a Telematics/GPS and fuel card provider integration.
When coupled with these alerts, having fuel management policies in place will also help minimize fuel costs. Monitoring suspicious fuel activity regularly will help lower your operating expenses, minimize risk and give you better control over your fuel and fleet.
We are actively collecting feedback from customers to make additional enhancements to fuel management in Fleetio. If you're a Fleetio customer and have experienced these new enhancements, please send us your feedback to feedback@fleetio.com. We'd love to hear from you!
---
Start your free trial of Fleetio or request a demo today to begin centralizing your fleet data, manage maintenance efficiently and control your total cost of ownership!