How can building your fleet's safety initiatives directly influence your overall ROI? Well, a safer fleet means fewer accidents, and since fleet-related accidents represent a large expense, reducing them should be a top priority.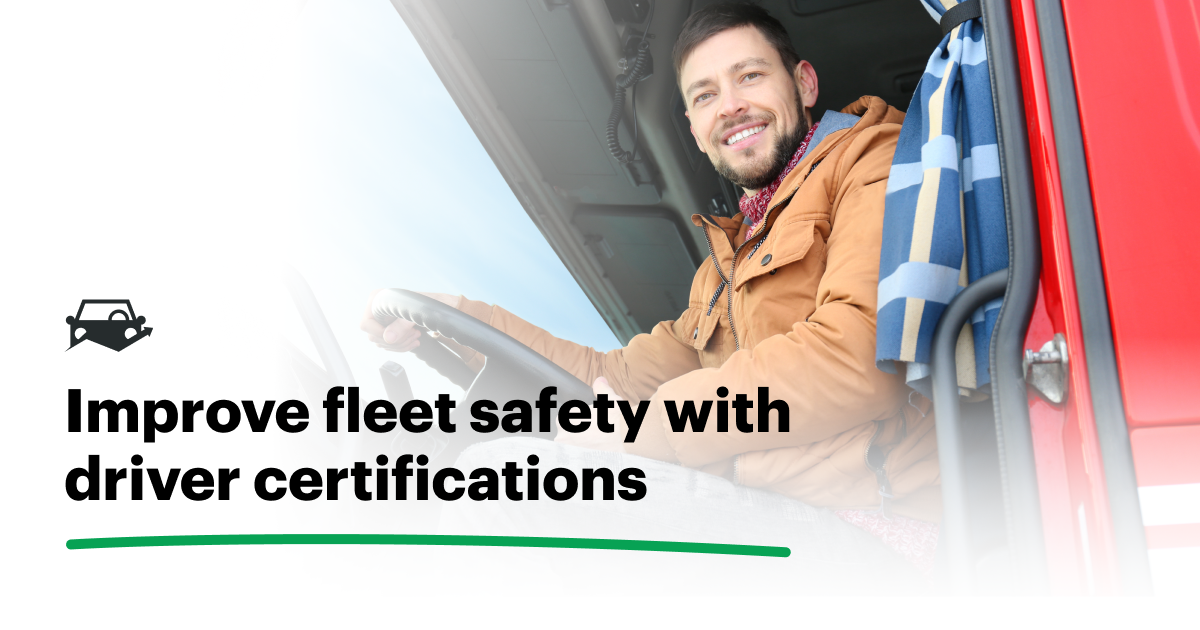 This post was originally published in April 2017 and has been updated to ensure all content is current, relevant and accurate.
According to the National Highway Traffic Safety Administration (NHTSA), 2020 saw a roughly 430.2 billion mile dip in annual average miles driven—a 13.2-percent decrease from 2019. While drive time may have decreased, traffic fatalities rose by about 7.2 percent. According to preliminary semiannual estimates from the National Safety Council (NSC):
In the first half of 2021, motor-vehicle deaths increased 16 percent over 2020, totaling 21,450 so far.

Medically-reported, non-fatal injuries from vehicle accidents have reached nearly 2.5 million during the first half of 2021.

Estimated costs of motor-vehicle deaths, injuries and property damage for the first half of 2021 reached $241.9 billion.
With both vehicle accident fatalities and injuries on the rise, it's increasingly important to ensure your drivers are being as safe as possible on the road. While implementing driver behavior monitoring technology can help decrease the likelihood and severity of vehicle accidents, you still need to establish a strong safety culture. One of the best ways to ensure this is by offering certification options to your drivers.
In this post, we'll take a look at three organizations offering certifications that can improve driver behavior and safety behind the wheel.
1. NSC Certifications
The NSC is one of the leading national agencies offering critical insight into the current state of driver safety. They have composed a series of driver safety trainings that benefit both fleet and non-fleet drivers. The great thing about certification through the NSC is that they are versatile; you can certify yourself as a safety trainer, or you can choose to let your drivers go through self-guided courses. Current fleet-related safety trainings include:
Visit the NSC's safety training site to learn more about the organization's offerings.
2. National Traffic Safety Institute (NTSI) Driver Safety Certifications
NTSI offers a handful of fleet-specific driver safety certifications. In general, there are two paths your fleet can take: You can go through their "Train The Trainer" program to become certified to train your entire fleet, or you can have your drivers participate in the coursework online. Current courses offered through NTSI include:
3. DriveSafe Online® Fleet Driver and Safety Training Courses
DriveSafe Online offers 100-percent remote fleet defensive driving and safety training courses culminating in certifications that meet compliance requirements. Training is geared toward giving drivers a better understanding of road dangers, including assessing road risks, preventing distractions, addressing fatigue and applying safety strategies in dangerous situations. "All DriveSafe courses encourage behavioral change by teaching your drivers how to anticipate, identify and avoid driving hazards," according to the company.
DriveSafe also notes that in addition to reducing accidents, injuries and property damage through promoting safer driving, driver certifications also impact your bottom line by reducing insurance premiums and lost hours of productivity.
---
Keep up with important driver documentation, including certifications, with Documents in Fleetio. Start your free trial or request a demo today!