Utilizing the right telematics devices, such as Zubie's, to monitor driver behavior is a key factor in solidifying the security and success of your fleet operation.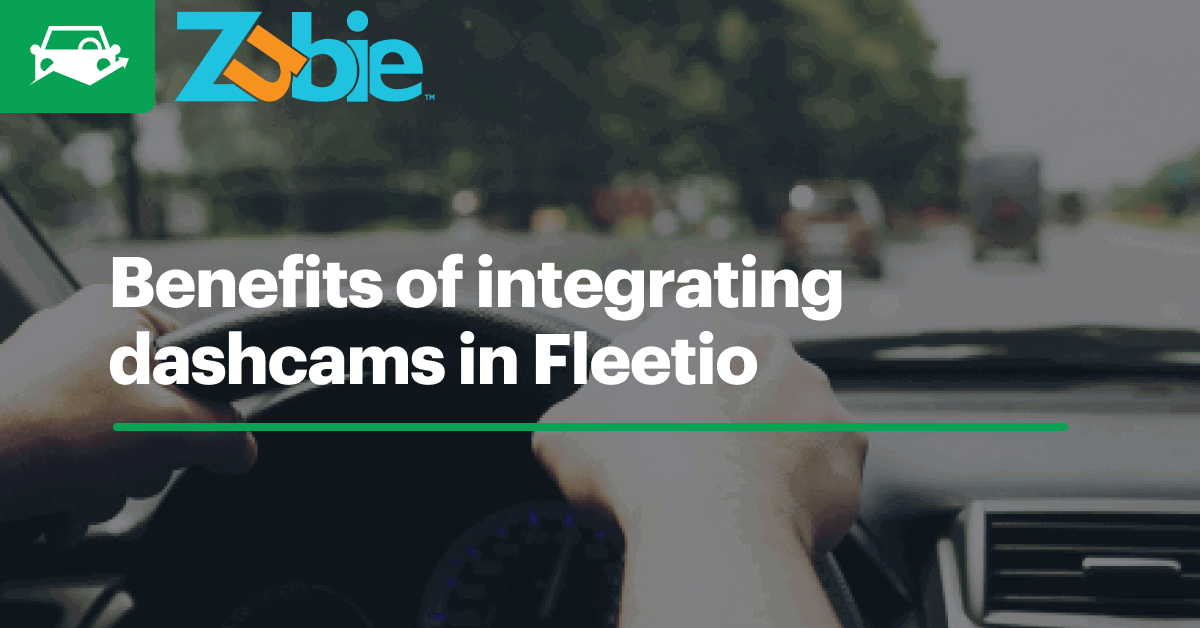 Without drivers, your fleet would simply not exist. Fleetio values their partnership with Zubie because integrating industry leading telematics allows fleet operations to accurately monitor driver behavior and provide insight into how it impacts the overall health and wealth of your fleet.
Drivers Value Constructive Feedback Provided By Telematic Reports
Drivers in this industry understand the importance of tracking and value how it can help them improve their performance. Monitoring driver behavior is a matter of security rather than surveillance. Without tracking, drivers may very well be unaware of how their driving habits impact the vehicle—and the overall success of the company. By having access to the reports created from telematics, not only can drivers understand how their performance helps or hinders the company, but also learn where there is improvement for personal growth.
Make Driver Behavior Tracking A Positive Norm
Your fleet operation can provide training for drivers to clearly communicate how driving behavior is tracked, and why it is being tracked. This will immediately squash any negative feelings towards tracking. Laying out the pros of tracking driver behavior sets the tone for driver expectations and accountability. One simple way to do this is to utilize real reports to tangibly show the effects of behaviors, such as hard braking, excessive idling and acceleration.
Zubie's Chief Revenue Officer, Mark Novak, elaborates on the importance of being open and upfront with drivers, "Your company culture largely depends on the people you employ, as they are a direct reflection on your company and your brand. In this case, drivers will be more accepting if the company is clear about the intent of tracking drivers' behavior, and understand how the tracking reports can improve their performance."
Zubie Dashcam Technology Provides Extra Security
Unlike an office or retail employment setting where managers can monitor employees in the same location, the fleet industry provides a unique challenge in that employees are mobile. It is unreasonable and costly to have another employee along for the ride to simply monitor drivers. While fleet drivers are not phased by their driving behavior being tracked, they would most likely feel undermined with a "backseat driver." The ideal solution for this challenge is integrating Zubie's Dashcam in Fleetio. Zubie's telematic reports provide valuable information for operation teams and individual drivers. These reports are one of the main sources in holding drivers accountable for their behaviors and habits behind the wheel.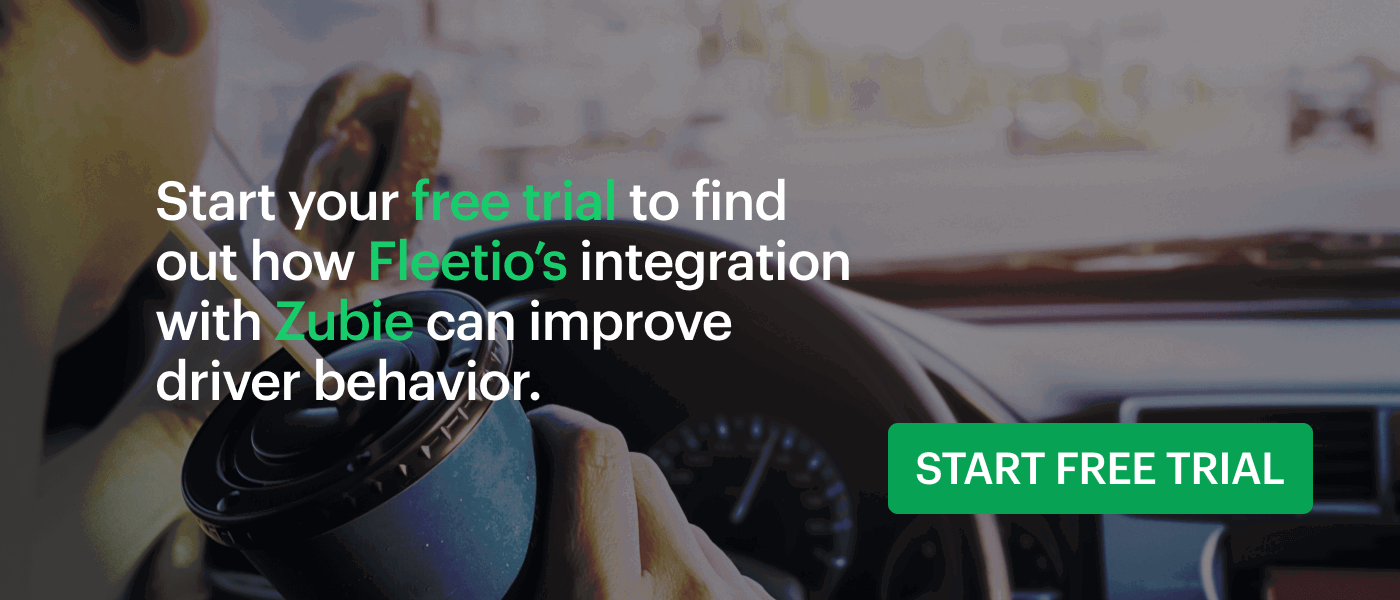 The benefits of utilizing dashcams in your fleet are abundant. Specifically, operation teams can check in with drivers to see what is taking place on their route without having to actually be there. Drivers can focus on doing their job knowing that the dashcam is tracking activity in and outside of the vehicle. Dashcams reduce distracted driving and ultimately reduce driver behaviors that would negatively impact the vehicle's health.
The combination of Fleetio's fleet management software and Zubie's telematic reports and Dashcam are the smart solution to ensuring safety, informing drivers of growth areas and maximizing vehicle health. These tools help facilitate an open and honest line of communication between drivers and operation teams—ultimately strengthening your fleet business overall.
---
Contact Fleetio to find out more on how to integrate Zubie telematics into your fleet management system.