Want better insights into service work and operating costs? It's time to move away from paper work orders.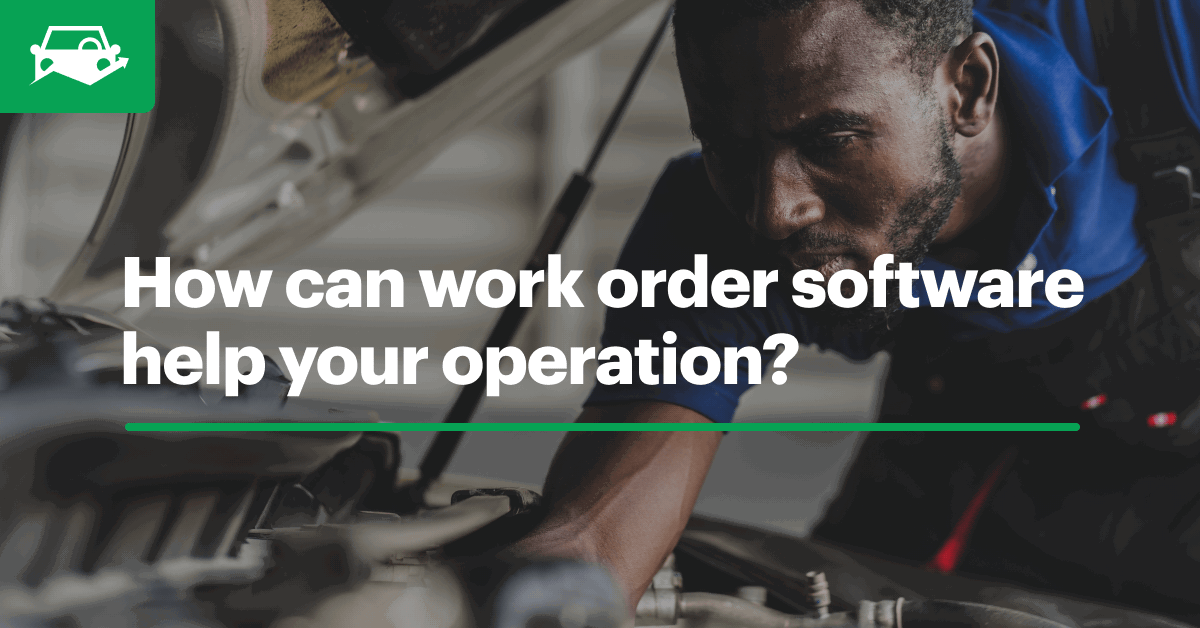 Some fleet operations still handle their maintenance implementation manually, with a paper work order template, spreadsheets and forms. Using software to streamline and even automate the workflow process can save time and ensure that vehicles are serviced and back on the road faster.
Why should you consider switching to a software solution?
1. It's faster and more efficient.
The faster a work order is completed, the faster a vehicle can be in and out of the shop. Vehicle work order software can save valuable time with automated processes for both generating and assigning work orders.
On top of a faster digitized process, software makes processes more efficient, making the disorganization and chaos of paper work orders a thing of the past. A software-based solution allows you the ability to quickly create and track work orders from your computer, eliminating any kinks in your workflows.
2. It's easier to track.
Creating a go-to spot for all work order information in a vehicle work order software means that you have heightened visibility into everything that's happening with each of your fleet's assets. Instead of having to play phone tag with maintenance providers, you get to see each line item on repairs and provide immediate approvals, as well as stay on top of the status of the work being done.
When everything about your work orders is stored in one place, it makes it simpler to keep track of that information both during the service and down the road. Being able to easily access historical work orders means better insights and complete records, allowing you to use that data for future decision making.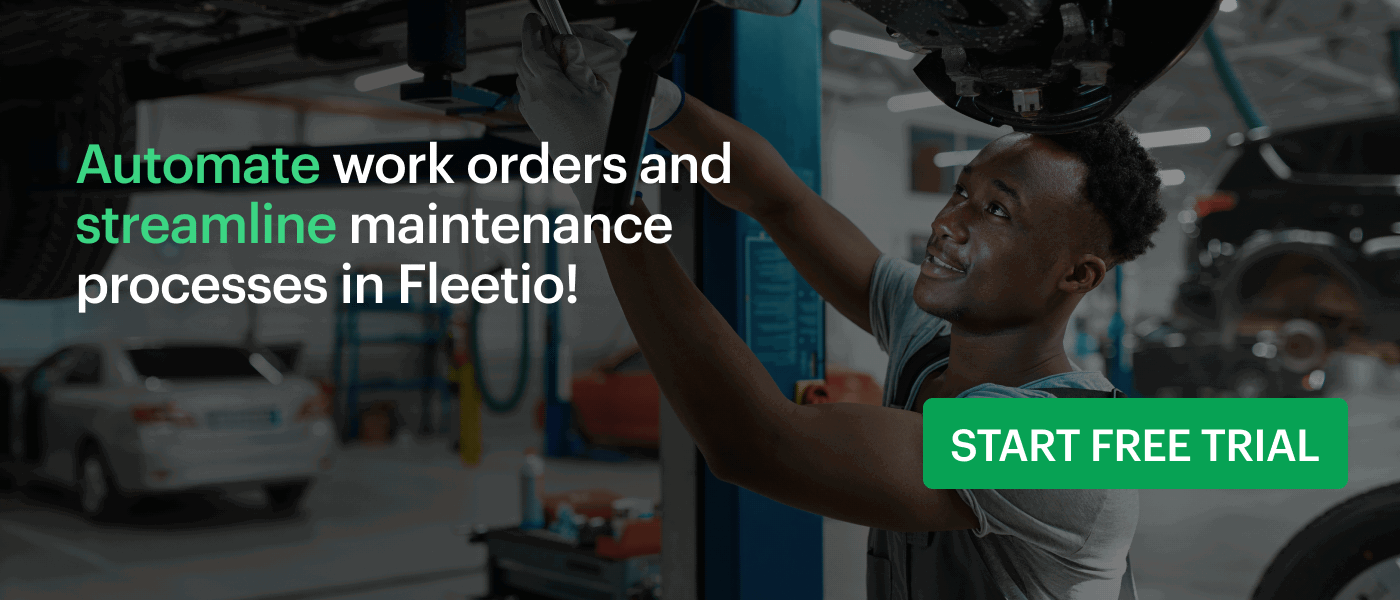 How do you use vehicle work order software to benefit your workflows?
Here are a few tips for optimizing your workflow process with vehicle work order software:
Prioritize Preventive Maintenance
Regular, timely maintenance is one of the most vital aspects of keeping a fleet up and running. Vehicle work order software can open the door to a whole realm of automation that puts PM schedules front and center.
You can set regular service reminders based on time or mileage schedules tailored to each asset, and trigger work orders based on those timelines. You can even receive reminders to your phone to stay constantly aware of when vehicles are in the shop and when service is complete.
Templatize Processes
With software like Fleetio, work order form criteria can be just as consistent and controlled as a paper form, but with the added consistency and ease of a digital format. You can set templates with required fields for your work orders that can be easily completed from a smartphone or tablet at every stage of service.
When you utilize templates, you ensure that you always get the information you need to stay in the loop, along with the data to make important decisions about your fleet down the line. Thorough, complete work orders give you visibility into details like service duration, repair cost, labor and parts usage, and so many other potential insights.
Track Maintenance Resources
Having a comprehensive record of each work order allows fleet managers to take a look at the resources used on each service, whether its parts and inventory or technician resources. You can improve your overall efficiency by tracking service resources by line item.
Being able to predictively stock what's needed to keep vehicles up and running, as well as analyze time spent on specific tasks or maintenance expenses, means that you can improve efficiency and reduce overall spending. This is just as important for fleets that outsource as it is for fleets with in-house maintenance teams, though the insights needed may be different.
Speed Up Inspections and Repairs
When a vehicle fails inspection, it becomes a race against the clock to minimize downtime as much as possible. Using digitized inspections means that as soon as an issue is indicated, a work order can be quickly generated and assigned to avoid too much expensive downtime.
---
Ready to make the move away from paper work orders? Start your free trial or request a demo of Fleetio today!