Contractor and Electrician Fleet Software
Automate your contractor fleet management process
Maximize your fleet efficiencies and gain visibility across your operation. Fleetio empowers you to track the most important aspects of your fleet from expenses to maintenance management and everything in between.
Book a Demo
Trusted by contractor fleets around the world
"We hear back from Fleetio Customer Support the same day with solutions to our problems. With our old software, we could wait hours, if not days, to hear back from customer support."

"Automatically updates as vital information is entered into the program, videos and customer service are great, very helpful, and extremely timely."

Derek B.
Bonfe Plumbing and Heating
"I like that I can grow with this software or use just the basics for a small fleet or vehicle asset tracking."

"We love Fleetio, It has really streamlined our fleet management process. The user friendly platform is a huge help."

Brianna S.
Omega Development
"With Fleetio we been able to keep track our vehicle maintenance with more efficient. track vehicle mileage and much more. fleetio save money to our company."

"I have been very impressed with how comprehensive this platform is."

Chris L.
Scotto's Plumbing
"Fleetio has exponentially helped to streamline our company driver & vehicle tracking."

Colleen P.
EDA Contractors
"We love having all of our fleet information in the one place. It's very user friendly and easy to update information on the fly."

Tamara R.
CV Services Group
Having a fleet solution (Fleetio) that lets us identify problems quickly, getting that information to our mechanics and our shop manager is absolutely essential.
Adam Bliss
J Pettiecord, Inc.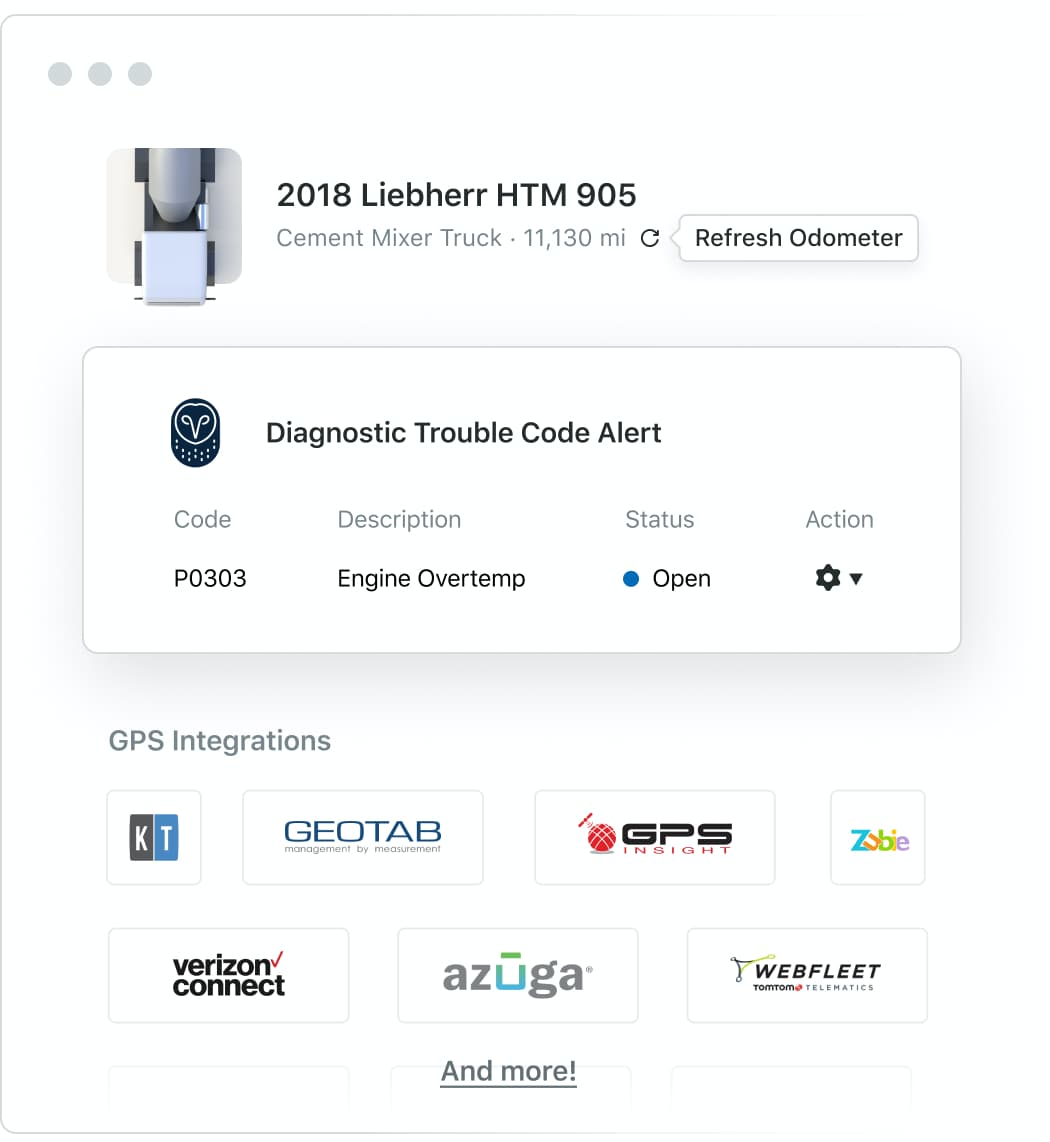 Track your contractor fleet's critical data from anywhere
Enhance efficiencies across your entire contractor fleet operation by managing all of your fleet data in a single platform, staying informed and connected to your drivers at all times and measuring success with configurable reporting.
See Fleet Management features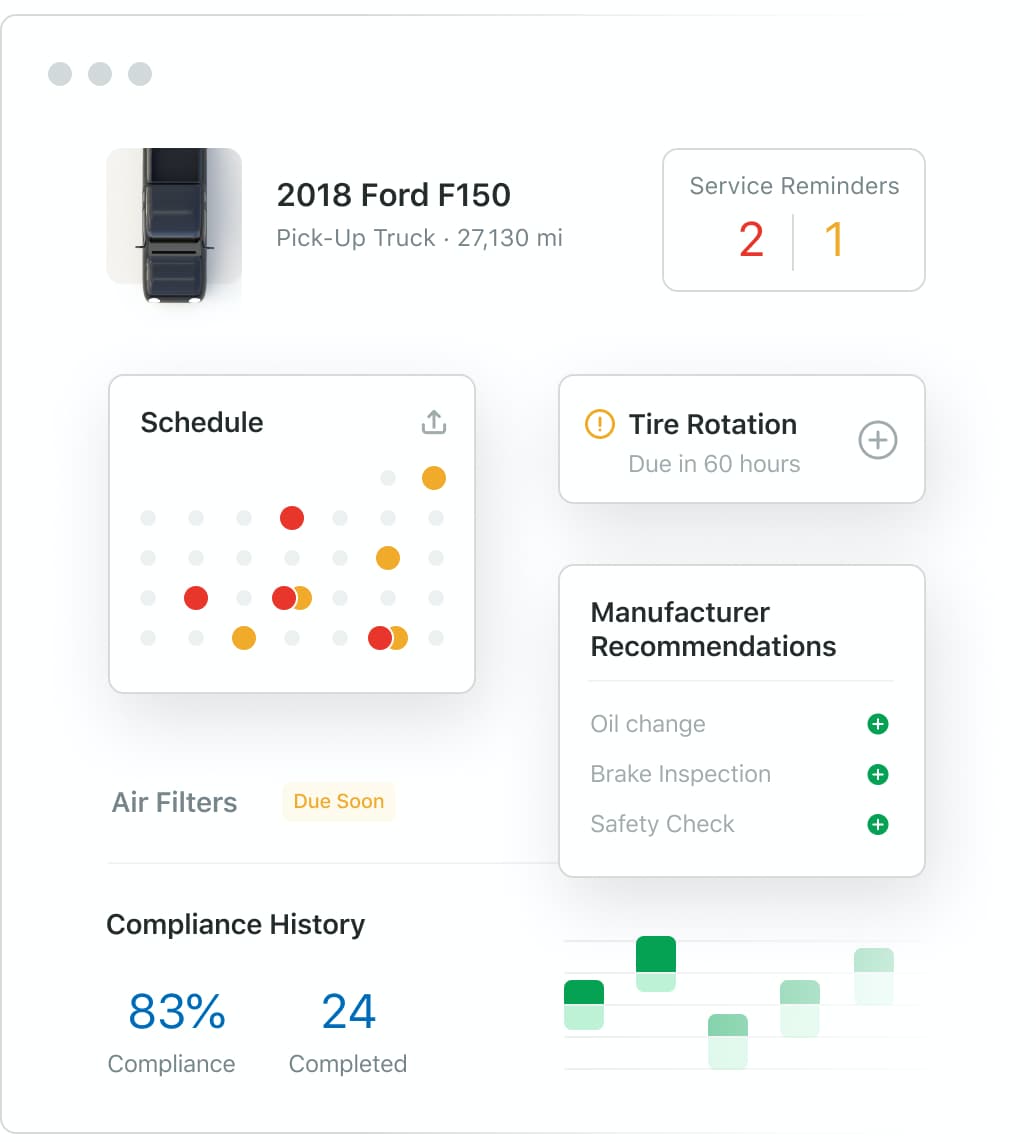 Manage your entire preventive maintenance workflow
Downtime is not an option for your contractor fleet. Tailor your maintenance workflow to fit your unique mobile assets. Lengthen asset lifespan by leveraging preventive maintenance schedules, digital work orders and tracking results to expedite the maintenance process and lower costs.
See Fleet Maintenance features
Ready to get started?
Join thousands of satisfied customers using Fleetio
Questions? Call us at 1-800-975-5304