Farm Equipment Maintenance Management Software
Simplify equipment management while minimizing risks
Keep your farm equipment and vehicles running smoothly with fleet management software. Fleetio provides all of the tools to maximize profitability and the lifespan of your farm equipment. Streamline your maintenance workflow, assess equipment statuses and manage expenses while mitigating safety risks and preventing downtime.
Trusted by farm fleets around the world
We hear back from Fleetio Customer Support the same day with solutions to our problems. With our old software, we could wait hours, if not days, to hear back from customer support.

Ramiro S.
IT Software Specialist, Wawona Packing
I used this software at a prior company and it was extremely easy to integrate on a much larger scale. Helps to look at a higher profile of the company when it comes to the Fleet Management field.

Coming from spreadsheet/ paper records, ease of use was a must have for us. Both the web and app platforms are very simple to use and very easy to customize.

Kirk B.
Peterson Farms Seed
Fleetio can keep the maintenance and it's costs and times well organized to keep a business running smoothly and efficiently.

Mike C.
Kingston Turf Farms
The dashboard is simple to understand and provides comprehensive analysis about fleet management.

Nicolas O.
IT Support, Twiga Foods
Simple and practical use.

It has been amazing. The software is really easy to use, and the support staff is quick to help when you get stuck.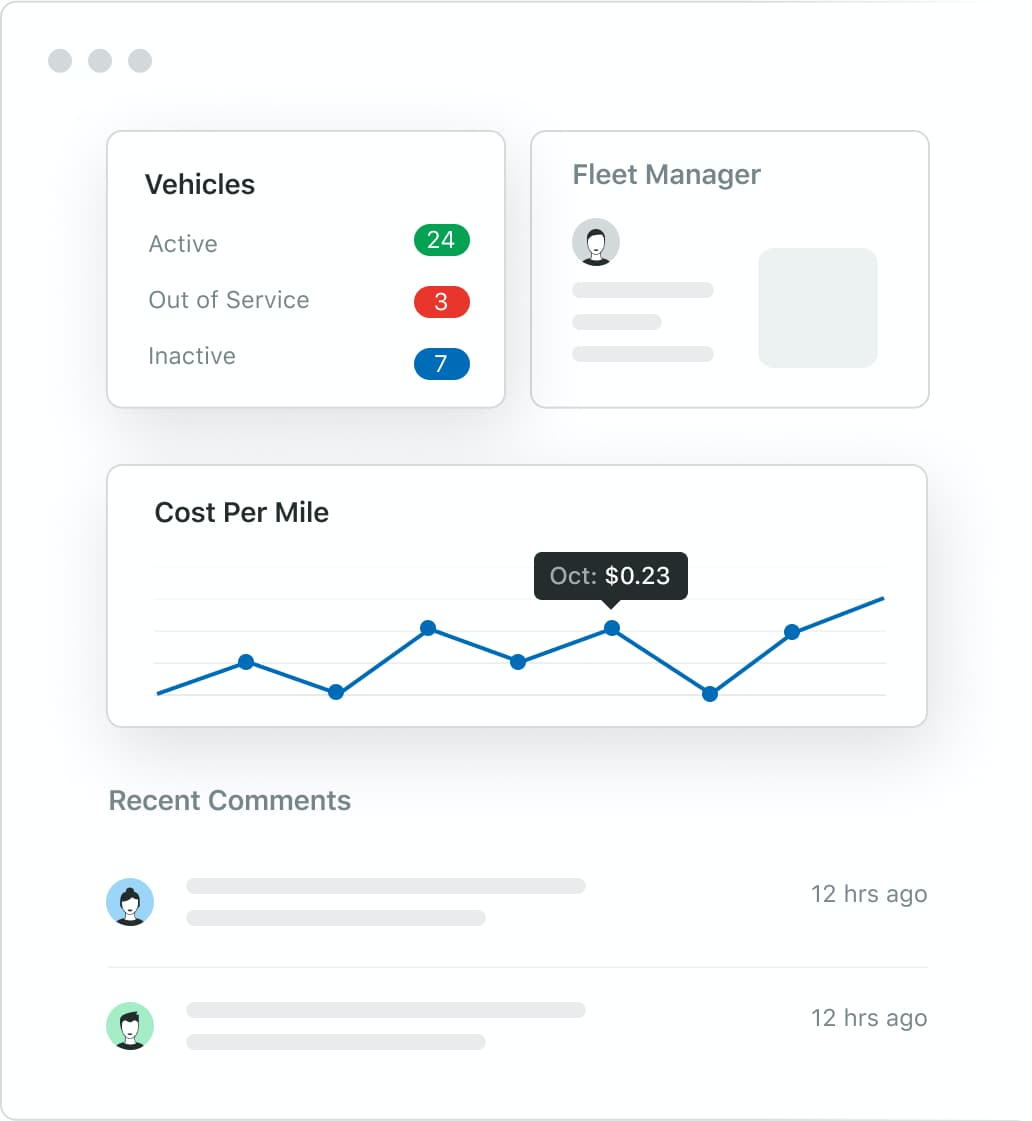 Track your farm fleet's critical data from anywhere
Enhance efficiencies across your entire farm fleet operation by managing all of your fleet data in a single platform, staying informed and connected to your drivers at all times and measuring success with configurable reporting.
See Fleet Management features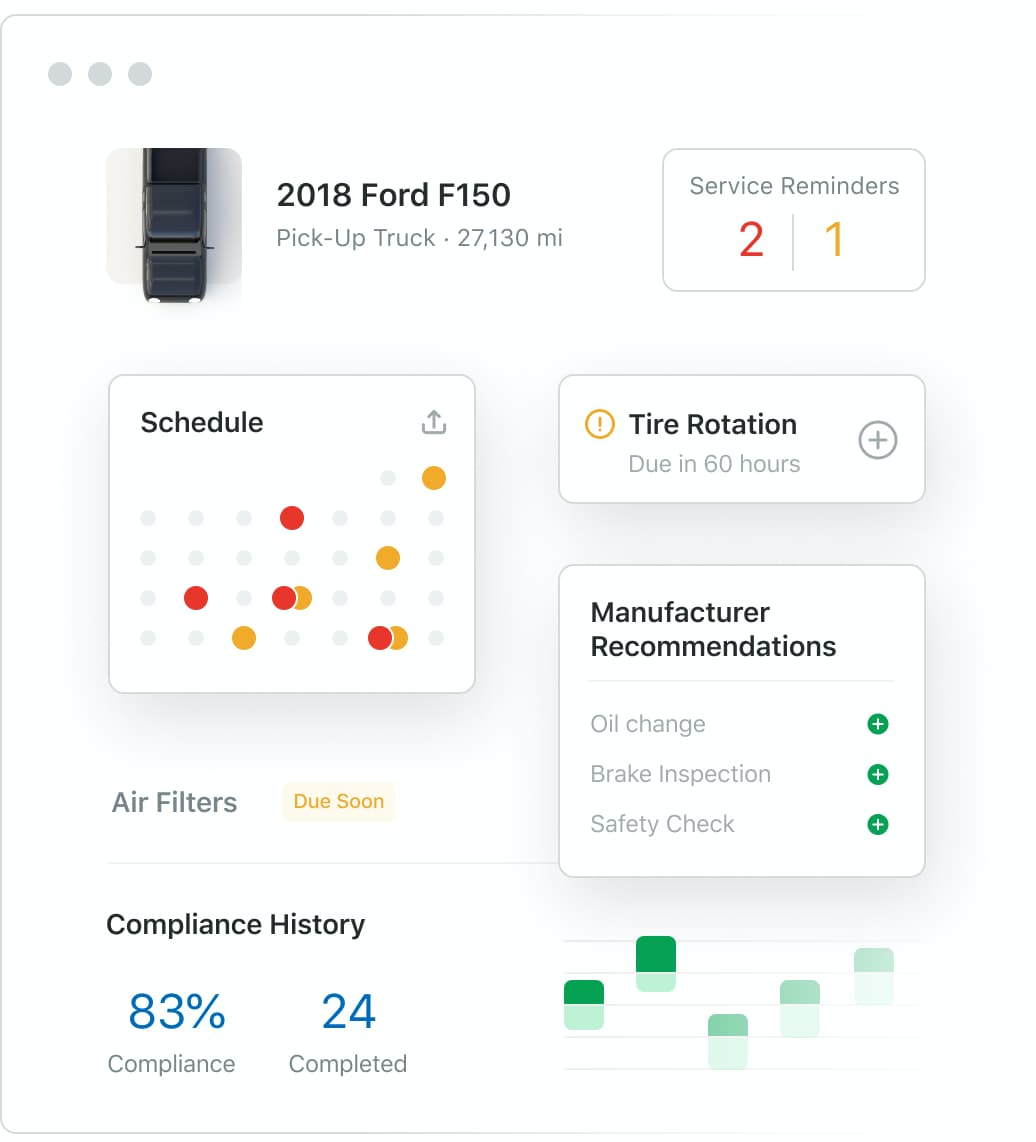 Manage your entire preventive maintenance workflow
Lengthen asset lifespan by leveraging preventive maintenance schedules and digital work orders, and track results to expedite the maintenance process and reduce costs.
See Fleet Maintenance features