Food and Beverage Fleet Management Software
Improve your fleet efficiencies & maintenance processes
Managing a food and beverage delivery fleet is no piece of cake. Using a modern fleet management software like Fleetio enables you to track your vehicles, expenses and service providers. Run your fleet optimally and ensure you satisfy your deliveries.
Book a Demo
Trusted by food & beverage fleets around the world
"The ease and use of the software implementation towards the staff they took it well and have used it fairly easy."

Ramiro S.
IT Software Specialist, Wawona Packing
"Fleetio can keep the maintenance and it's costs and times well organized to keep a business running smoothly and efficiently."

Mike C.
Kingston Turf Farms
"Dashboard simple to understand and provides comprehensive analysis about fleet management."

"I used this software at a prior company and it was extremely easy to integrate on a much larger scale. Helps to look at a higher profile of the company when it comes to the Fleet Management field."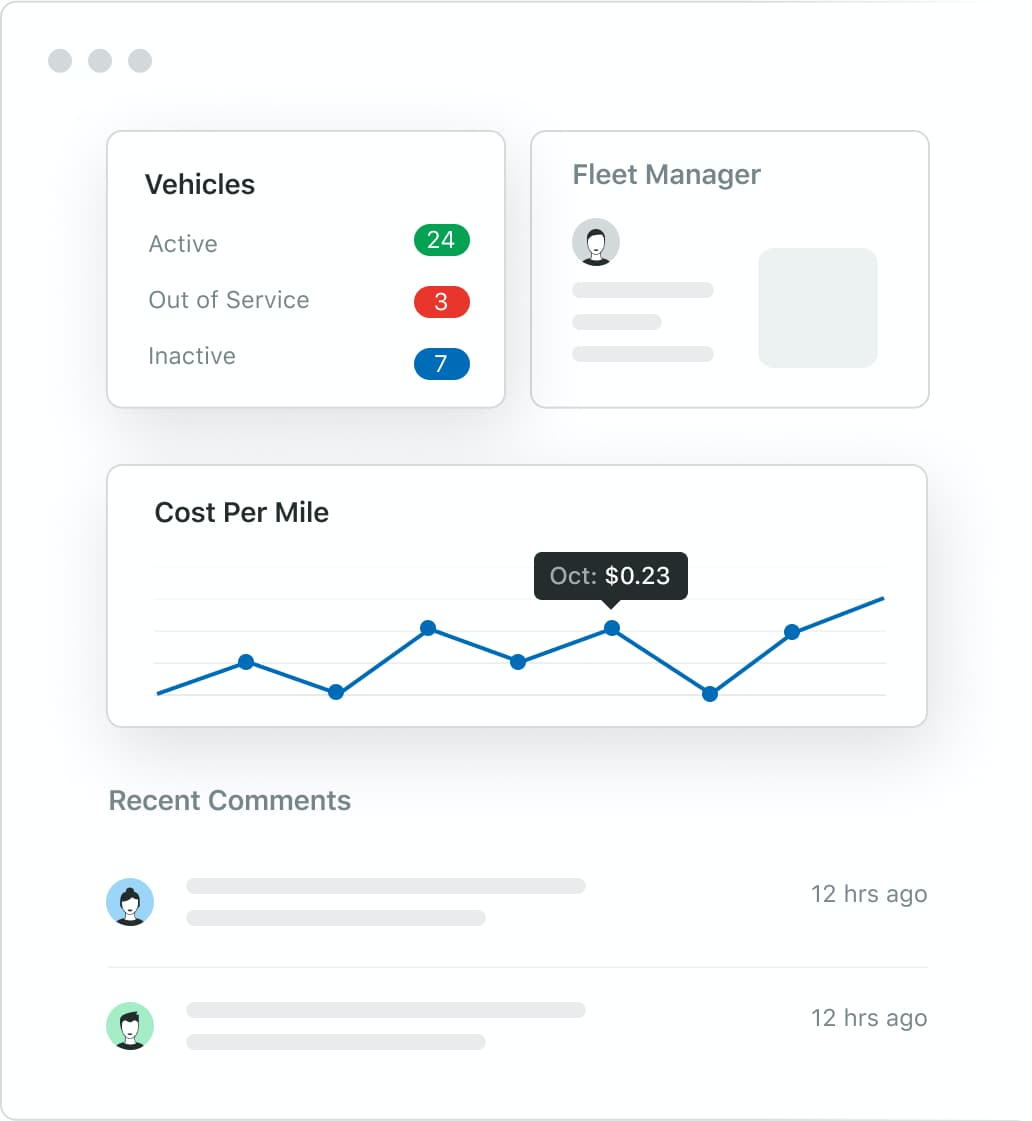 Track your food & beverage fleet's critical data from anywhere
Enhance efficiencies across your entire food & beverage fleet operation by managing all of your fleet data in a single platform, staying informed and connected to your drivers at all times and measuring success with configurable reporting.
See Fleet Management features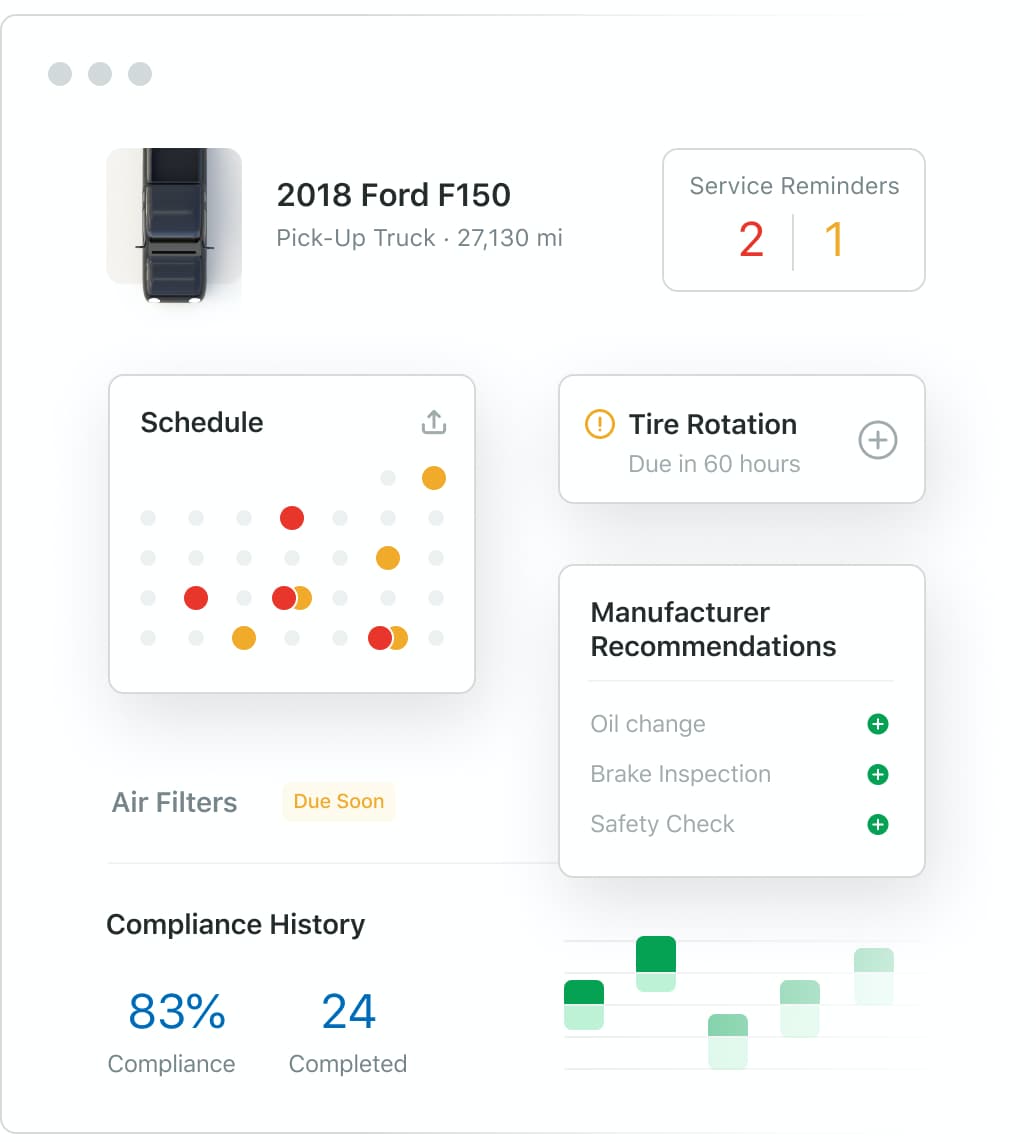 Manage your entire preventive maintenance workflow
Downtime is not an option for your food & beverage fleet. Tailor your maintenance workflow to fit your unique mobile assets. Lengthen asset lifespan by leveraging preventive maintenance schedules, digital work orders and tracking results to expedite the maintenance process and lower costs.
See Fleet Maintenance features
Food & Beverage Integrations
See the big picture
Leverage integrations from top industry partners to automate fleet processes and centralize your data.
See more integrations
Loading...
Loading...
Loading...
Ready to get started?
Join thousands of satisfied customers using Fleetio
Questions? Call us at 1-800-975-5304