Manufacturing Fleet Maintenance Software
Automate your fleet operations with Fleetio
Fleetio is designed to make things easier by automating processes and optimizing your entire manufacturing fleet operation. Manage what matters from technicians and maintenance vendors to work orders, inventory and expenses like fuel and maintenance.
Book a Demo
Trusted by manufacturing fleets around the world
"Fleetio has several features that help you get your fleet data clean and maintained. The price to entry is a low barrier of entry, and has a plethora of resources including a help center, videos, and a custom on boarding program for a smooth transition."

Chris M.
McCorvey Sheet Metal
"This is what we were looking for our project managers - the ability to come and go as they please, only having to check out vehicles and log maintenance, accidents, etc and without us tracking their every movement in the vehicle they took for the day."

Brittanee B.
North State Steel
"Once all the info is in you can eliminate a few Excel sheets around the office since its all in Fleetio."

Philip R.
VP, Richmar Controls
"Very user friendly, and integrates well with other programs. I like the fuel card integration and simple way to setup email notifications."

Dave T.
Gulf Coast Supply & Manufacturing
"With Fleetio we been able to keep track our vehicle maintenance with more efficient. track vehicle mileage and much more. fleetio save money to our company."

"Ease of setup and the functionality of software is user friendly and captures all our companies maintenance tracking and inspection needs."

Rodney S.
Steel View Energy
"Both app and computer based makes it easy to use. My field technicians enjoy using the app."

"We like the customization of the DVIR features. Being able to create our own inspections has been great!"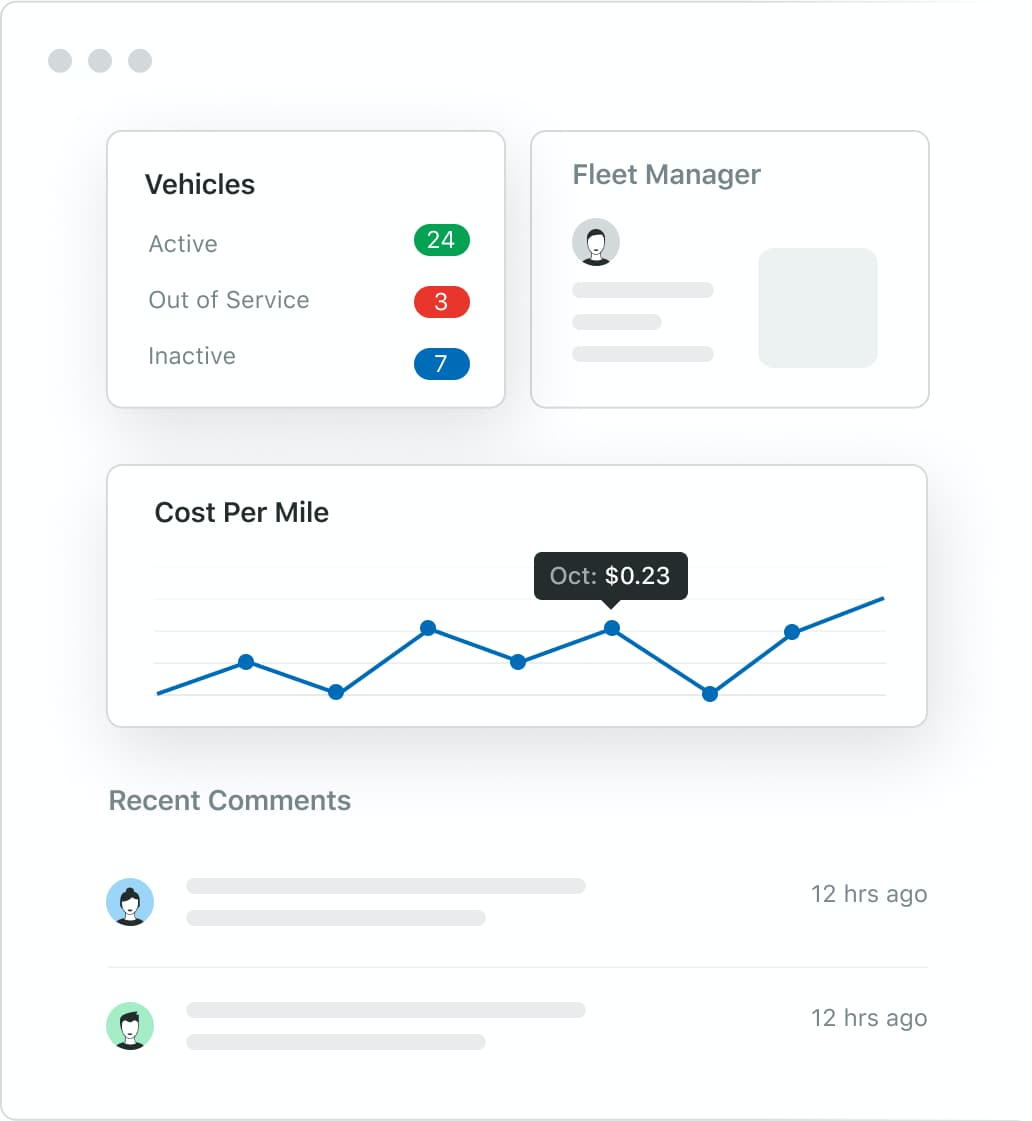 Track your manufacturing fleet's critical data from anywhere
Enhance efficiencies across your entire manufacturing fleet operation by managing all of your fleet data in a single platform, staying informed and connected to your drivers at all times and measuring success with configurable reporting.
See Fleet Management features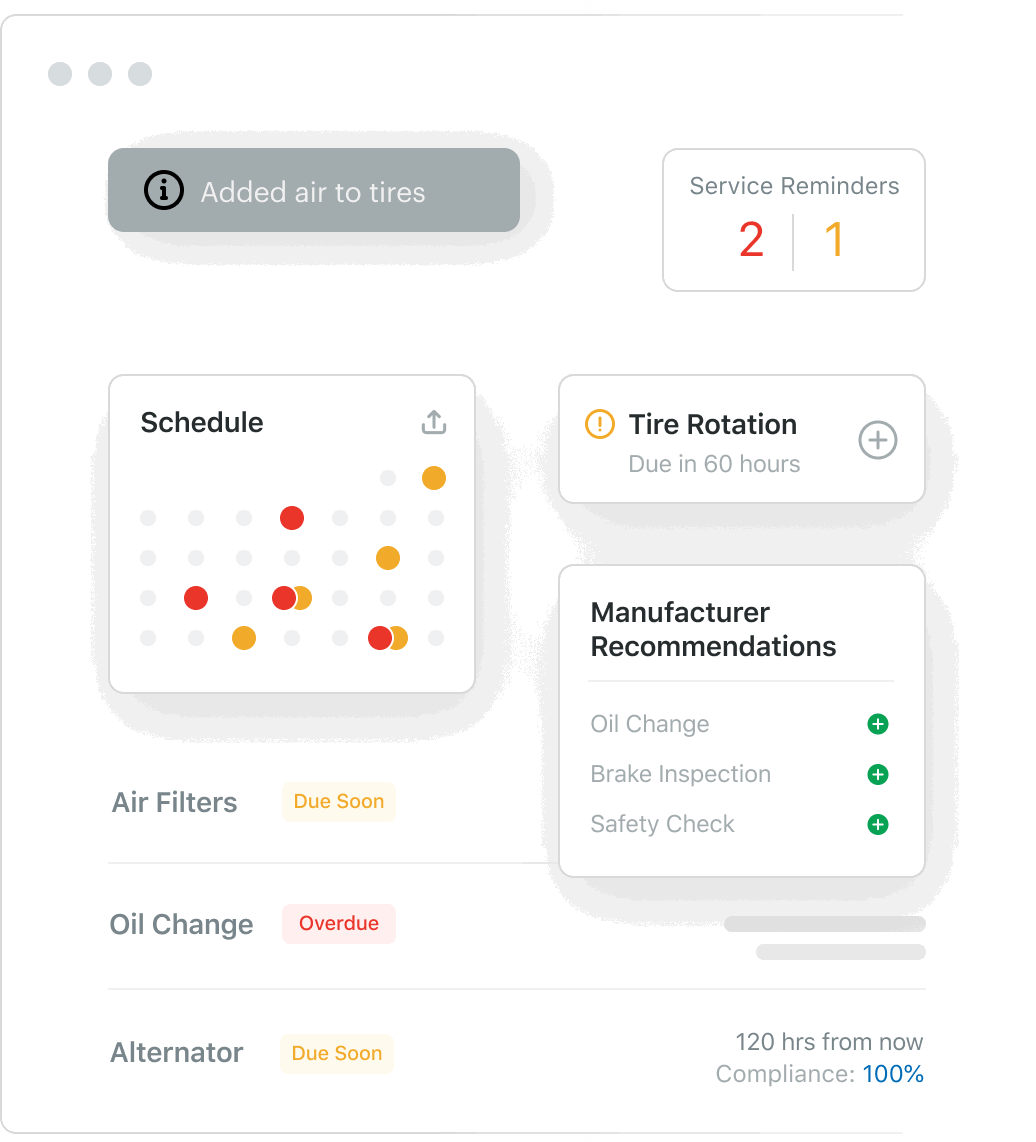 Manage your entire preventive maintenance workflow
Downtime is not an option for your manufacturing fleet. Tailor your maintenance workflow to fit your unique mobile assets. Lengthen asset lifespan by leveraging preventive maintenance schedules, digital orders and tracking results to expedite the maintenance process and lower costs.
See Fleet Maintenance features
Ready to get started?
Join thousands of satisfied customers using Fleetio
Questions? Call us at 1-800-975-5304