Oil and Gas Fleet Management Software
Increase asset visibility to streamline oil fleet management
Optimize safety and productivity with oil and gas fleet management software. Fleetio helps you stay connected to your drivers and manage operations on a mobile-first platform. Automate maintenance workflows, conduct safety inspections and view metrics in real time to improve fleet efficiency.
Book a Demo
Trusted by oil and gas fleets around the world
"Fleetio puts inspections from employees in my hands as soon as they are completed. Issues are a great help as well, it not only keeps me up to date with what is going on with the equipment, my employees see what others have found wrong with the equipment."

Riley G.
New Venture Safety
"It has been nothing but positive so far. Executive was extremely helpful & patient in the process of taking on Fleetio. Rep has been to work with the training and implementation process."

"Fleetio has been great to partner with. I used their support for a couple of issues and all items were resolved quickly. Software functions great with all levels of my company."

Rodney S.
Steel View Energy
"The software is very up to date, extremely transparent and simple to use. It has everything we could possibly ask for or need to complete our fleet management task. I love the fact that you can upload pictures and documents to help you track every item on a vehicle."

Colby Y.
Renegade Well Services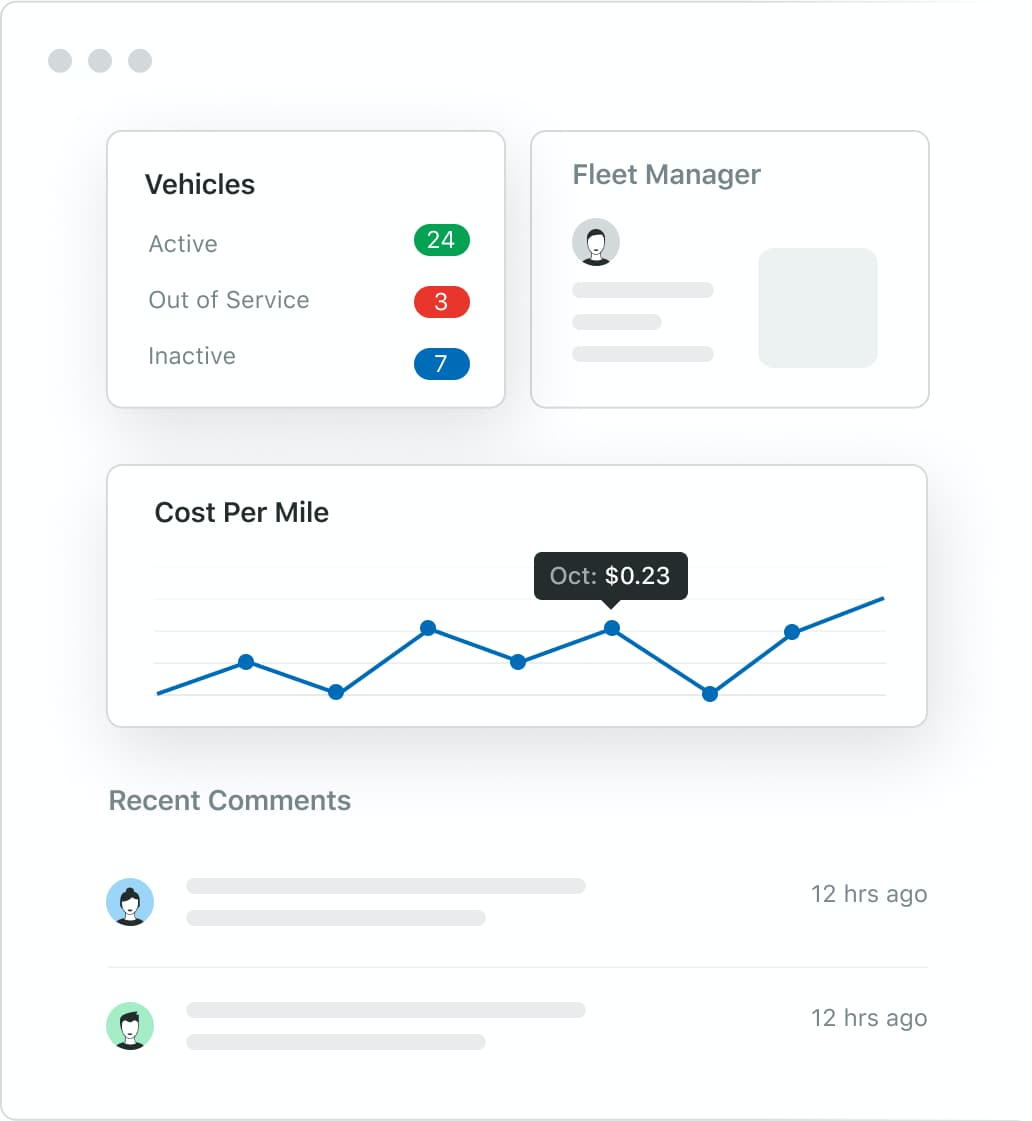 Track your oil and gas fleet's critical data from anywhere
Enhance efficiencies across your entire oil and gas fleet operation by managing all of your fleet data in a single platform, staying informed and connected to your drivers at all times and measuring success with configurable reporting.
See Fleet Management features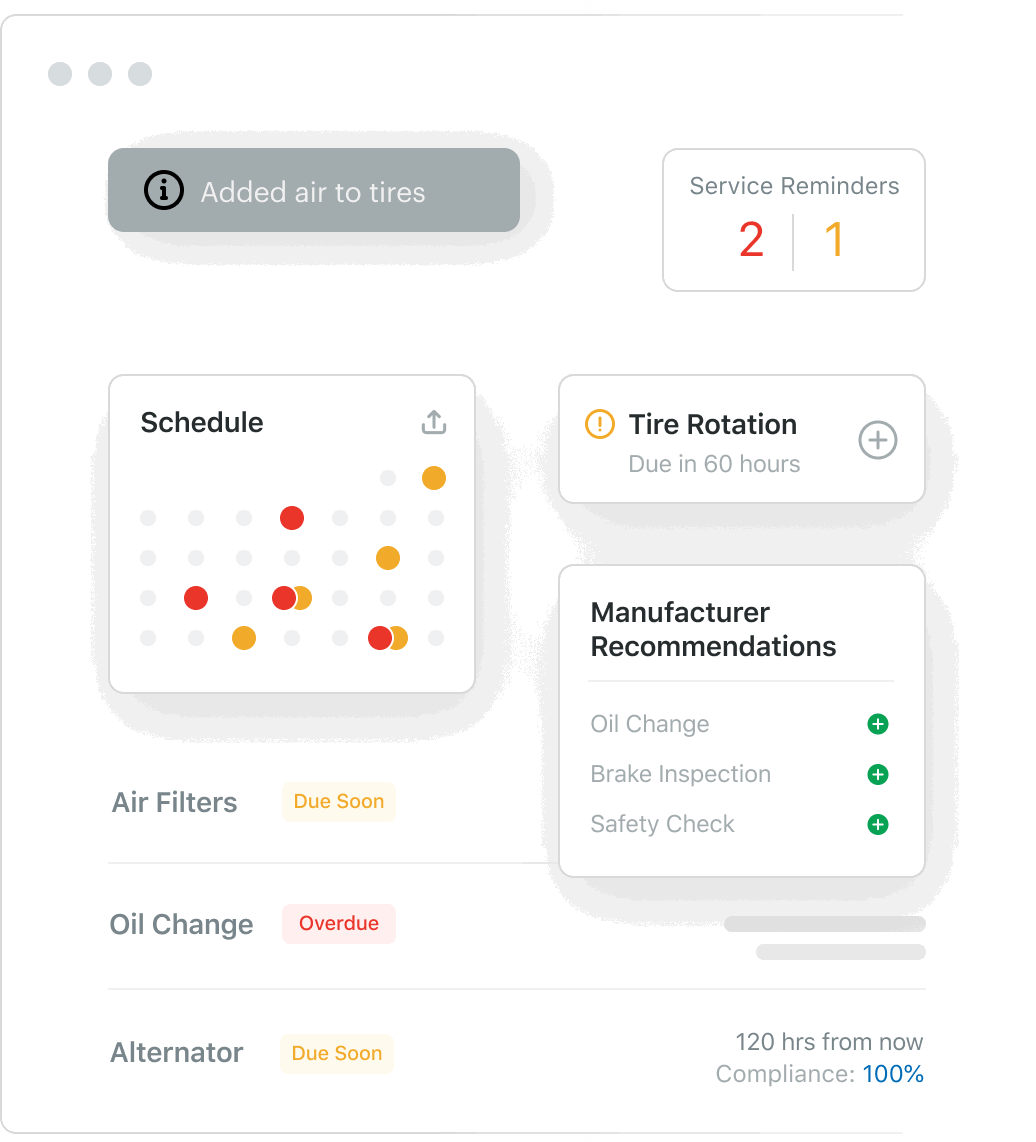 Manage your entire preventive maintenance workflow
Downtime is not an option for your oil and gas fleet. Tailor your maintenance workflow to fit your unique mobile assets. Lengthen asset lifespan by leveraging preventive maintenance schedules, digital work orders and tracking results to expedite the maintenance process and lower costs.
See Fleet Maintenance features
Ready to get started?
Join thousands of satisfied customers using Fleetio
Questions? Call us at 1-800-975-5304