School Bus Fleet Management Software
Automate fleet operations to maximize uptime and improve safety
Enhance fleet efficiency and optimize maintenance processes with school bus fleet management software. Fleetio increases asset visibility to help you safeguard your assets, drivers and passengers. Track maintenance and inspections in a single system to monitor asset performance and gain insight into utilization and spending.
Book a Demo
Trusted by school bus fleets around the world
"Simple, economical, yet efficient method of tracking fuel."

Bill B.
Harrison County Schools
"Where to start? A ton of things such as fuel cost integration, inspections, ease of use, web based, inventory, reporting and etc."

Fredrick C.
University of Louisiana at Lafayette
"Ease of use! Once setup, it has a very easy to use interface for drivers, mechanics, parts personnel, and administration to run reports."

Jason A.
Binghamton University
"I would highly recommend fleetio to anyone or any organization that is looking to maintain their vehicles on time and with record keeping accuracy."

Patrick G.
KidOne Transport
"I love the ease of use and the availability that Fleetio offers. Both the Mobile App and the website have been a great tool for our fleet of buses."

Steve R.
Mount Paran Christian School
"Easy to use and converted us from spreadsheets of data into one easy to use system."

Jason S.
Manchester Metropolitan
"Well thought out, didn't miss anything, this product can effectively manage your fleet while you are in the office or on the road."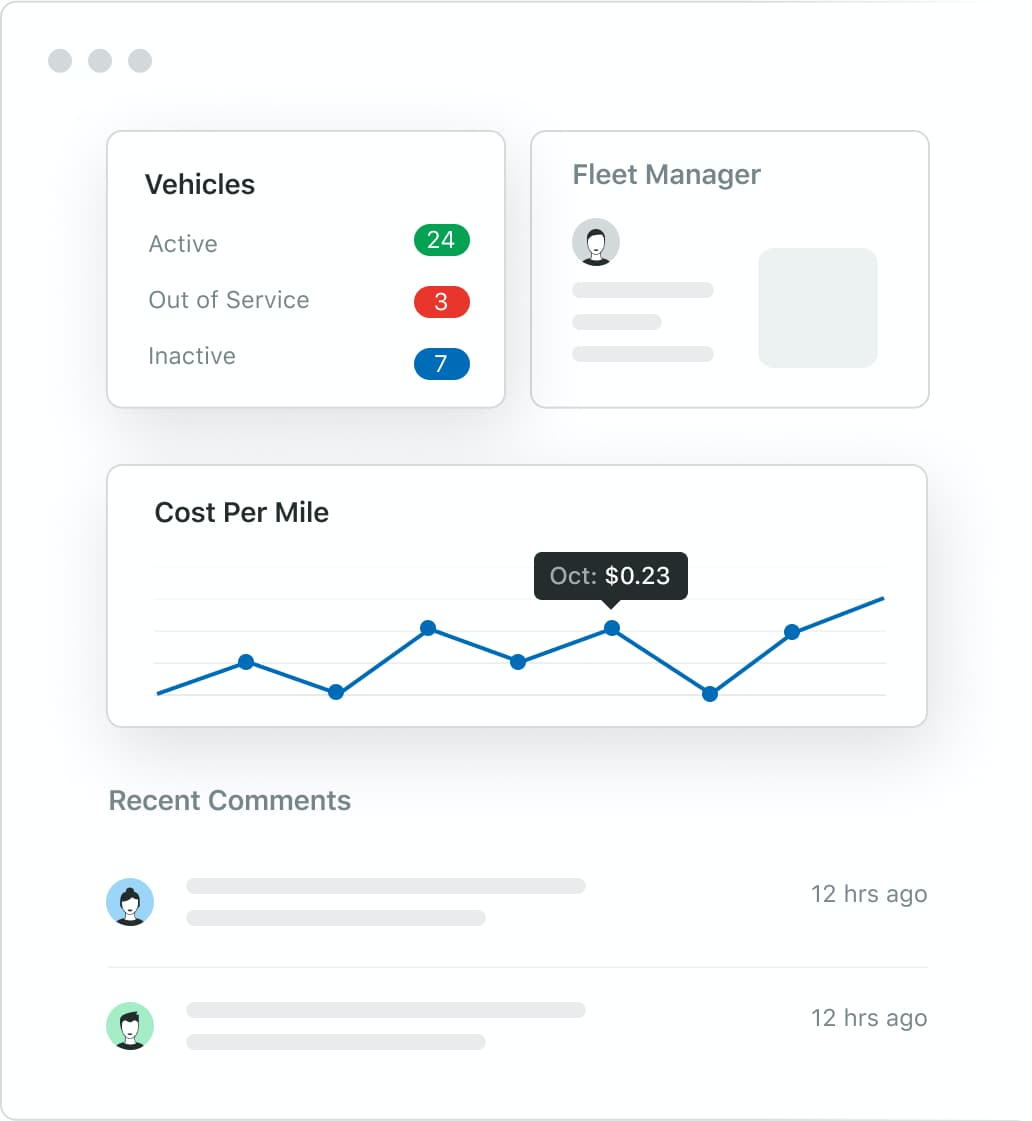 Track your school bus fleet's critical data from anywhere
Enhance efficiencies across your entire school bus fleet operation by managing all of your fleet data in a single platform, staying informed and connected to your drivers at all times and measuring success with configurable reporting.
See Fleet Management features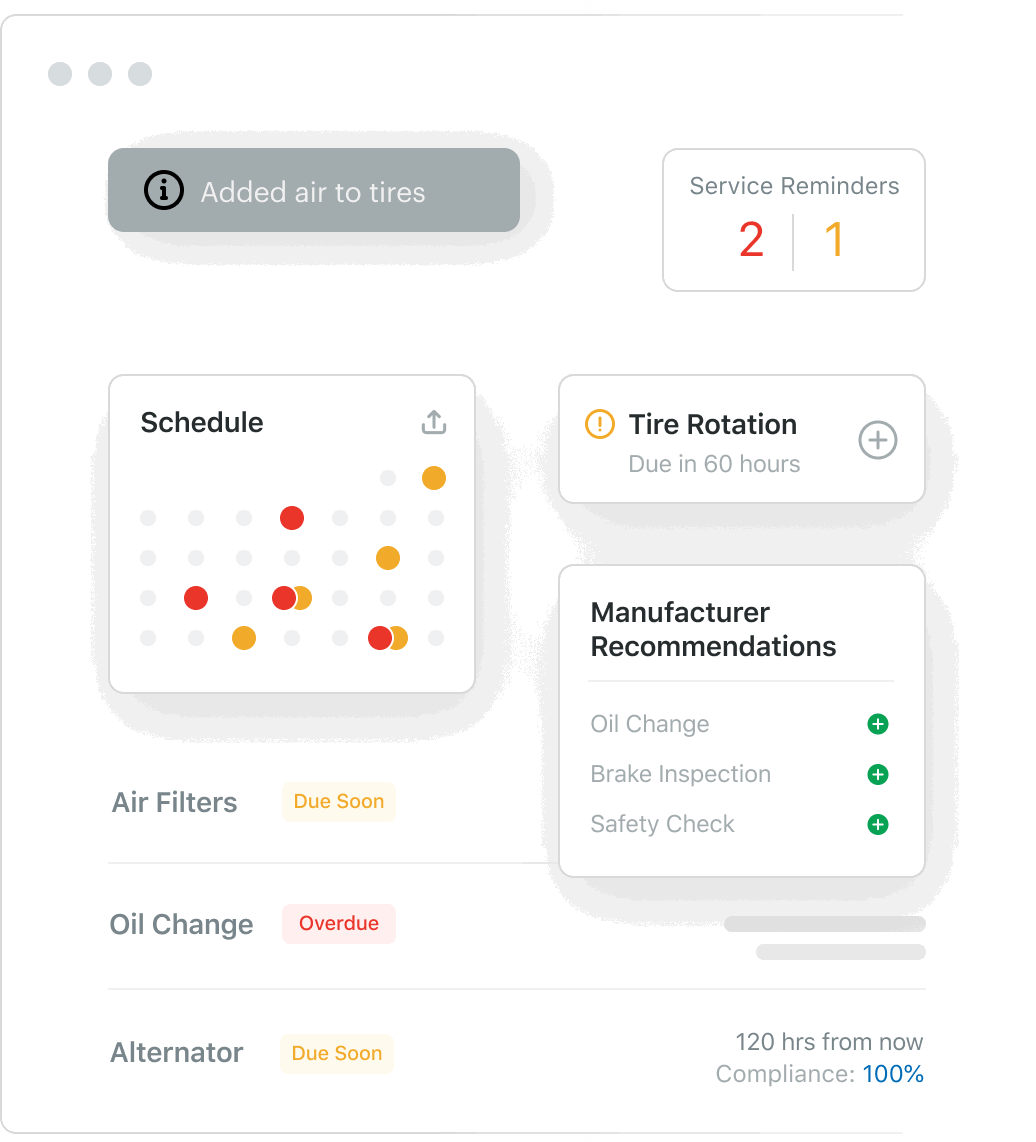 Manage your entire preventive maintenance workflow
Downtime is not an option for your school bus fleet. Tailor your maintenance workflow to fit your unique mobile assets. Lengthen asset lifespan by leveraging preventive maintenance schedules, digital work orders and tracking results to expedite the maintenance process and lower costs.
See Fleet Maintenance features
Ready to get started?
Join thousands of satisfied customers using Fleetio
Questions? Call us at 1-800-975-5304