Waste Management Fleet Software
Expedite your waste management fleet processes
There's no time to waste when it comes to managing your fleet. Rely on a convenient and flexible software like Fleetio to meet your waste collection fleet's needs. Facilitate workflows, maximize efficiencies and analyze the metrics that matter from anywhere.
Trusted by waste management fleets around the world
Ease of use. Great customer support.

Great service, great team of people. We always receive quick responses. The program has gone through a lot of upgrades and additions in the 3-4 years we have used and they have made it truly a simple easy to use software.

And Fleetio makes it easy! The setup for our 13 vehicle fleet was very easy and straight forward. Once everything is online and assigned, it works as it should. I created custom SOP's for my team to use the software the way that we see fit, and everyone has had a great time adapting to it's use.

Mobile compatible, and easy to use. Works well with multi-user. It's like having a tinder account for your fleet!

Everything has been awesome since the get-go when we came on board back in 2013. Fleetio's platform has evolved quite a bit over time, and I don't reap all of the benefits entirely, but my experience with the platform and their team has exceeded my expectations time and time again.

Hayden M.
Pacific Sweeping
The service support. Ease of use. Adaptability. Intuitive. Covers the bases. Reports are of great value. Maintenance cost and fuel use are down. Better communications over-all.

Fleetio fleet management is exactly what we were looking for. Totally easy to use! We wanted to be able to track all of our truck expenses, and be able to see what each truck in the fleet costs per mile, and Fleetio does exactly that!

Sheldon D.
Sue's Recycling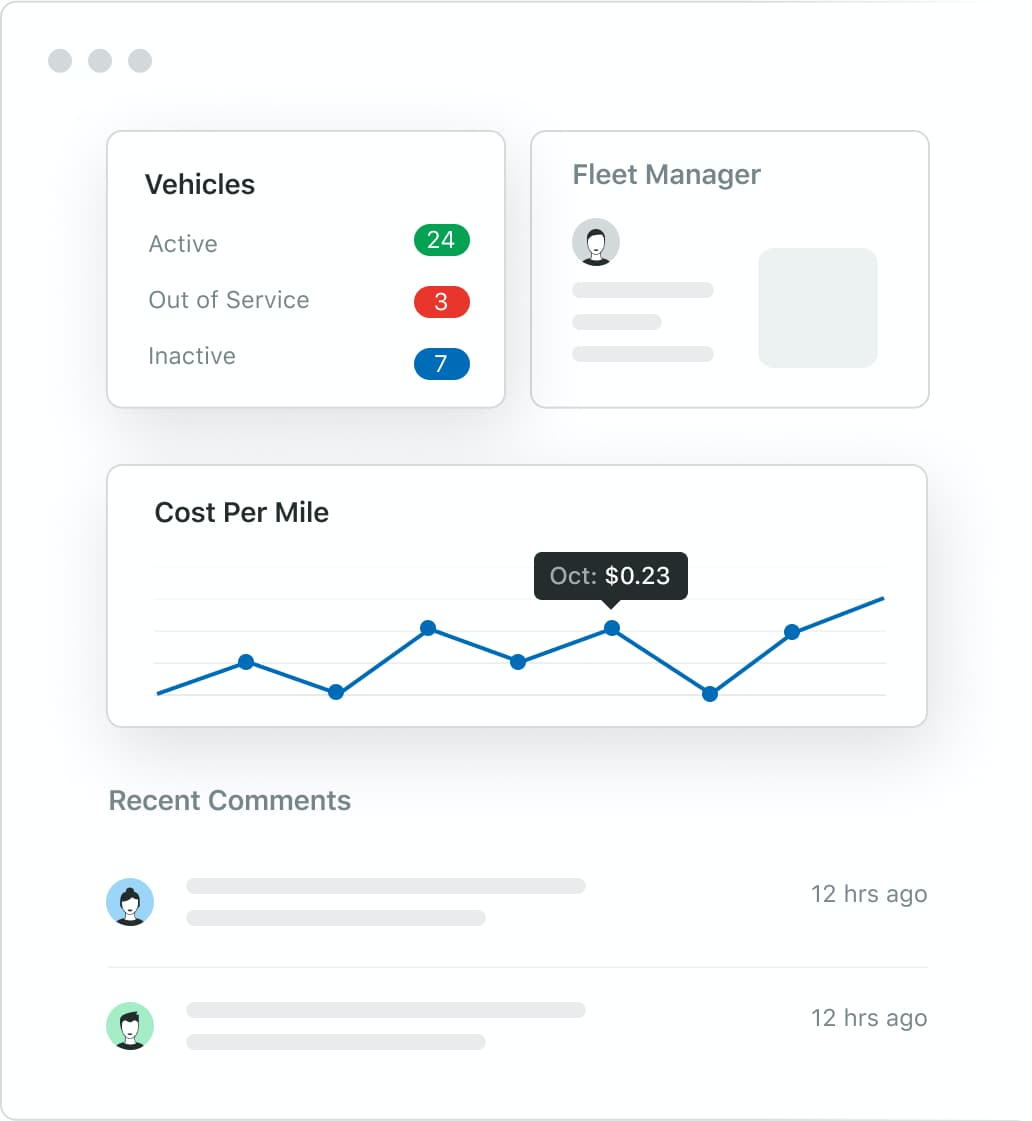 Track your waste management fleet's critical data from anywhere
Enhance efficiencies across your entire waste management fleet operation by managing all of your fleet data in a single platform, staying informed and connected to your drivers at all times and measuring success with configurable reporting.
See Fleet Management features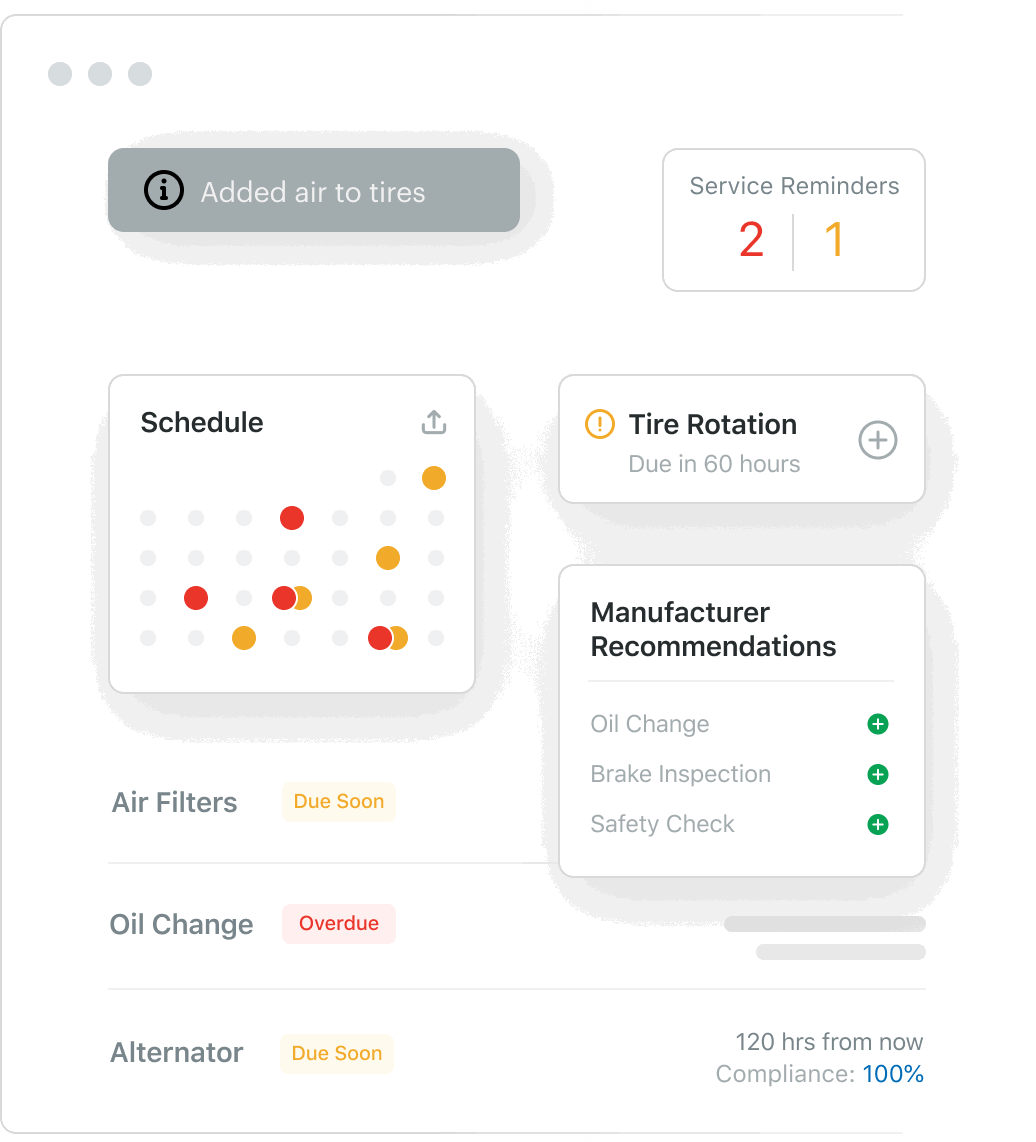 Manage your entire preventive maintenance workflow
Downtime is not an option for your waste management fleet. Tailor your maintenance workflow to fit your unique mobile assets. Lengthen asset lifespan by leveraging preventive maintenance schedules, digital work orders and tracking results to expedite the maintenance process and lower costs.
See Fleet Maintenance features
Waste Management Integrations
See the whole picture
Leverage seamless integrations from top industry partners to automate fleet processes and centralize your data.
See more integrations
Loading...
Loading...
Loading...