Case Studies
JW Danforth
Mechanical contractor JW Danforth relies on Fleetio as its all-inclusive fleet database while integrating its maintenance shops and telematics devices.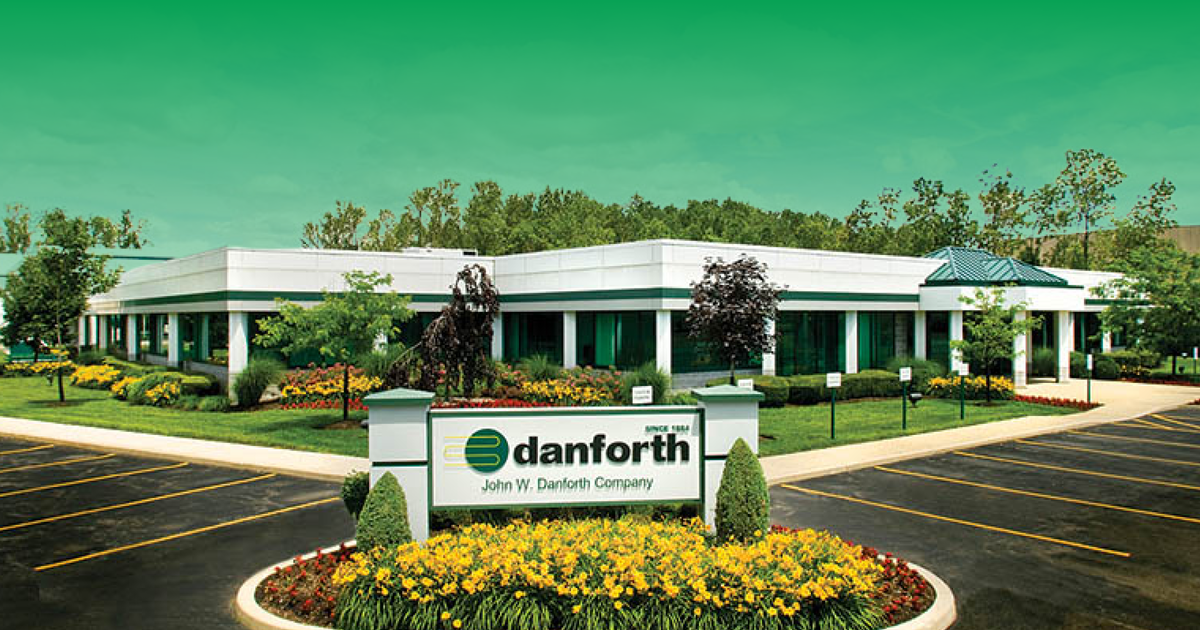 Type: Mechanical Contractor
Where: Erie County, New York
Company Objectives:
Adopt a fleet database that hosts all records
Use an open platform that integrates with other systems
Streamline maintenance vendor management
JW Danforth is a mechanical contractor providing services throughout the Northeast. Founded in 1884, the company specializes in the design, fabrication and construction of projects.
Some of its focuses include heating, ventilation and air conditioning (HVAC); plumbing; piping and building electrical controls. It serves a variety of industries ranging from healthcare facilities, schools, municipal and commercial buildings.
Spread thin by spreadsheets
Over 130 years has elapsed since JW Danforth's inception, and there are no signs of slowing down. The company operates a fleet of over 170 assets, whose reliability is essential to delivering exceptional quality of work and therefore needed an equally superior system to manage its assets.
Before having a solution like Fleetio, JW Danforth managed vehicle maintenance using spreadsheets, which was unorganized and difficult to track. One of the company's biggest challenges was that it lacked a system of record for its assets. Due to this, it needed to implement a capable database that employees in the field could also access.
"Fleetio is such an easy platform to use. It's like having my own helpful friend at my side throughout the day; reducing stress and keeping details in order." Jenniffer Rothschild, JW Danforth Asset Manager
Effectively managing maintenance vendors
Trying to keep track of vehicle maintenance can be difficult, regardless of fleet size. In 2018, Fleetio introduced maintenance shop integration, a new way for fleets like JW Danforth to easily manage its maintenance vendors and billing using electronic repair orders and approvals, all in one convenient location.
"Before, we had to go back and look through our records and try to make assessments. We were hunting through paper files and calling up vendors, but now, everything is in one place." Jenniffer Rothschild, JW Danforth Asset Manager
Prior to Fleetio's maintenance shop integration, the company had to create work orders from each of its service requests. Now it has a system with all of its vendors and can update work orders electronically.
With Fleetio, the company can also add information for things like differential service and leverage data from fuel card mileage to help determine maintenance schedules.
"I treat Fleetio as more of an asset management system than simply a fleet management tool." Jenniffer Rothschild, JW Danforth Asset Manager
Integrating necessary data
Fleetio's open platform and numerous integrations were appealing to JW Danforth. Specifically, the Geotab integration was immediately deemed useful. The company uses the odometer updates, which are pulled automatically in Fleetio, to help determine the maintenance schedule for its assets.
This enables JW Danforth to maintain the health of its assets and prevent any potential downtime from unexpected issues. Having all the necessary fleet data stored in a comprehensive software like Fleetio has delivered tremendous insight and made managing assets much easier.
Automated Diagnostic Trouble Code (DTC) notifications and vehicle locations are other great features of the Fleetio and Geotab integration that JW Danforth takes advantage of. Knowing exactly where assets are located is a tremendous help for the company's dispatchers.
Being in the know
Since JW Danforth is a multifunctional contractor, it relies on a variety of assets that go beyond conventional vehicles. Fleetio enables the company to effectively track forklifts and other equipment by adding custom fields to classify and organize its data.
"We can see how often we are sending equipment to a site, which gives us the proof to decide if we need to take action." Jenniffer Rothschild, JW Danforth Asset Manager
Additionally, assets are grouped based on their classification. For example, assets in the fabrication and service divisions are assigned to a specific driver. However, assets in the construction division are constantly rotating, which makes vehicle assignments an important feature.
It's no wonder why the company continues to succeed over the years with help from Fleetio. JW Danforth has also been essential in providing tangible input for additional Fleetio features.
"Everything we've done with Fleetio is moving forward. I like this company so much because they take suggestions and develop the product." Jenniffer Rothschild, JW Danforth Asset Manager
Ready to get started?
Join thousands of satisfied customers using Fleetio
Questions? Call us at 1-800-975-5304