Landscape management requires proper upkeep of equipment, adhering to preventive maintenance schedules and monitoring expenses. Follow these landscape equipment best practices to prevent downtime, maximize your equipment investments and keep your team productive.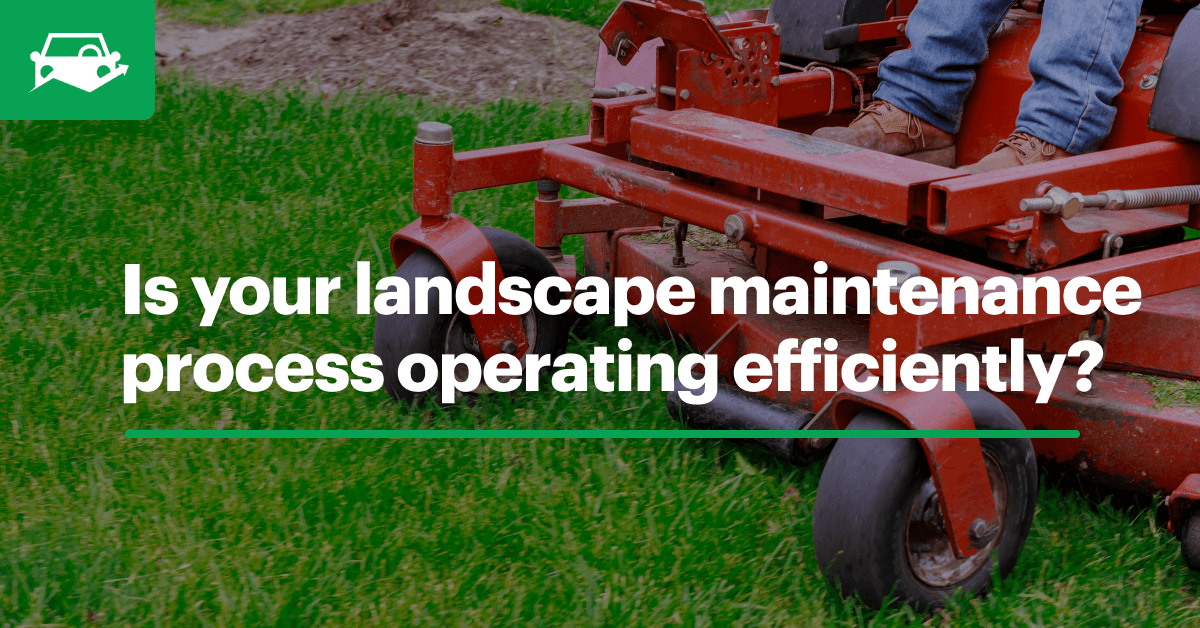 1. Standardize Daily Use of an Equipment Inspection App
One of the primary landscape equipment maintenance best practices is to keep track of the health of your equipment through inspections. Implementing daily equipment inspections is a great tool to gain visibility into your lawn maintenance eqiupment and other assets, so you're always informed.
Your commercial landscape fleet is always on the move, traveling to-and-from various job sites and you need a mobile solution capable of keeping pace. Equipment inspection apps allow your team to quickly input inspection results with a few clicks. The few moments it takes operators to conduct an inspection is minuscule compared to the potential lost time of a breakdown.
This is far more efficient and cheaper than using paper forms, which lead to pencil whipping and are prone to errors. Operators can conduct equipment inspections from anywhere in the field, anytime, but it's encouraged to complete them before (and after) each use.
Inspection apps are synced via the cloud with fleet maintenance software, eliminating communication gaps. Administrators can access the information from their dashboard or mobile device and receive real-time notifications to make informed decisions for their fleet.
2. Use Preventive Maintenance Schedules
Having your team inform you of equipment issues isn't the only means for determining maintenance. Most equipment manufacturers create schedules based on usage and recommendations for preventive maintenance.
Trying to keep track of each piece of equipment's preventive maintenance schedule might result in drowning in spreadsheets. It's no way to operate a fleet in the modern era of technology.
With landscape fleet maintenance software, you can configure maintenance schedules to each piece of equipment and use service reminders to have notifications delivered directly to your inbox. Service reminders take the guesswork out of determining equipment maintenance needs. Knowing maintenance is required ahead of time allows you a chance to plan accordingly.
Preventive maintenance schedules will help you determine when the timing is optimal for the piece of equipment. However, your team needs the equipment to complete its daily tasks. To avoid bottlenecks, it's best to work around your team's needs and schedule equipment maintenance during off-hours. Assuming your team works an early morning shift, make certain that servicing is completed later in the afternoon.
If you conduct in-house maintenance, schedule technicians days to begin with an afternoon swing shift. If you outsource your maintenance, you can digitally create and approve work order requests and track progress with Fleetio's Maintenance Shop Integration. Navigate our shop directory to find a provider that is capable of fulfilling your scheduling needs.
Maintenance management software offers necessary solutions to make it easier for you to oversee your operation and ensure your team is never functioning without its necessary equipment.
3. Track Maintenance to Avoid Downtime
When it comes to managing equipment, preventive maintenance is only a portion of the responsibilities. You must remain informed at all times throughout the maintenance workflow. To confirm proper equipment maintenance is being conducted and in a timely manner, you'll want to track the progress.
Having an open line of communication with your service technician is critical to getting your equipment back on the job site. In the event you're working remotely, you can leverage software to help streamline communication and receive real-time progress updates. This will help you avoid unplanned downtime and hold your technician accountable.
By adhering to the recommended maintenance schedule, you can prevent compounding issues. Since equipment components are interconnected, one fault or can lead to another, more devastating issues. If you don't address maintenance needs, you expose yourself to costly replacements parts, additional servicing labor and risk further downtime.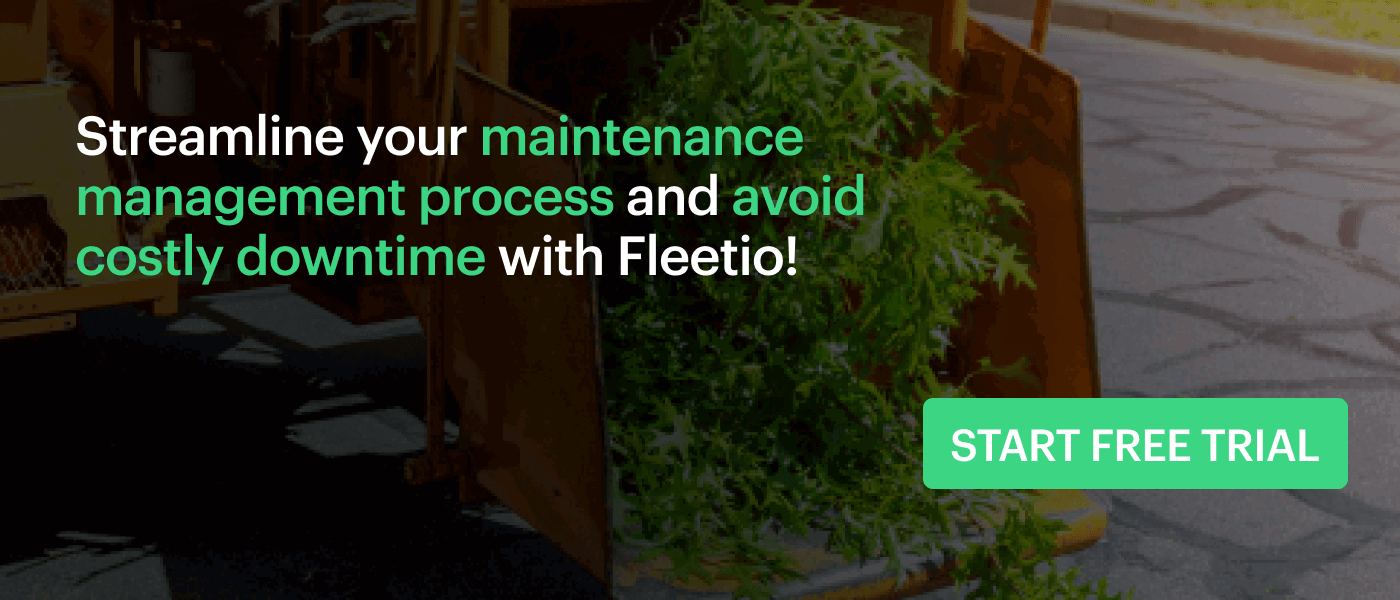 4. Monitor and Analyze Expenses
Preventive maintenance not only enhances the performance of your equipment, but it also maximizes its lifespan. Maintenance is one of the largest operating expenses for fleets.
However, equipment replacement is an even greater expense. The longer you can keep a piece of equipment running, the better off your fleet and bottom line will be. This combines the necessity for proper equipment maintenance while closely monitoring your expenses.
Configurable fleet reports make it easy to uncover any discrepancies and maintain your budget. Breaking down your costs at a line item level allows you to verify the work conducted on your assets is sufficient and you're not being overcharged. You can also look for trends in part usages or breakdowns and assess the optimal time to continue maintenance or possibly replace your equipment.
5. Automate Maintenance Processes
We've highlighted how fleet maintenance software can help you determine preventive maintenance needs, yet it has greater functionality. One of the greatest benefits software provides is automation.
Spending countless hours creating and maintaining spreadsheets isn't an optimal use of your time. Spreadsheets are often disjointed, a bit unorganized, and prone to entry errors. They're unable to combine metrics across your entire operation into a single platform.
On the other hand, fleet management software provides tangible solutions to combat antiquated processes. It eliminates the need for manual data entry and synchronizes your entire workflow into a single database. This saves you precious time, makes it easier to monitor and allows you to focus on other areas of your operation.
---
See how Fleetio's solutions can help you better manage your landscape maintenance equipment. Start your free trial or request a demo today!